TANKER VS SERPENT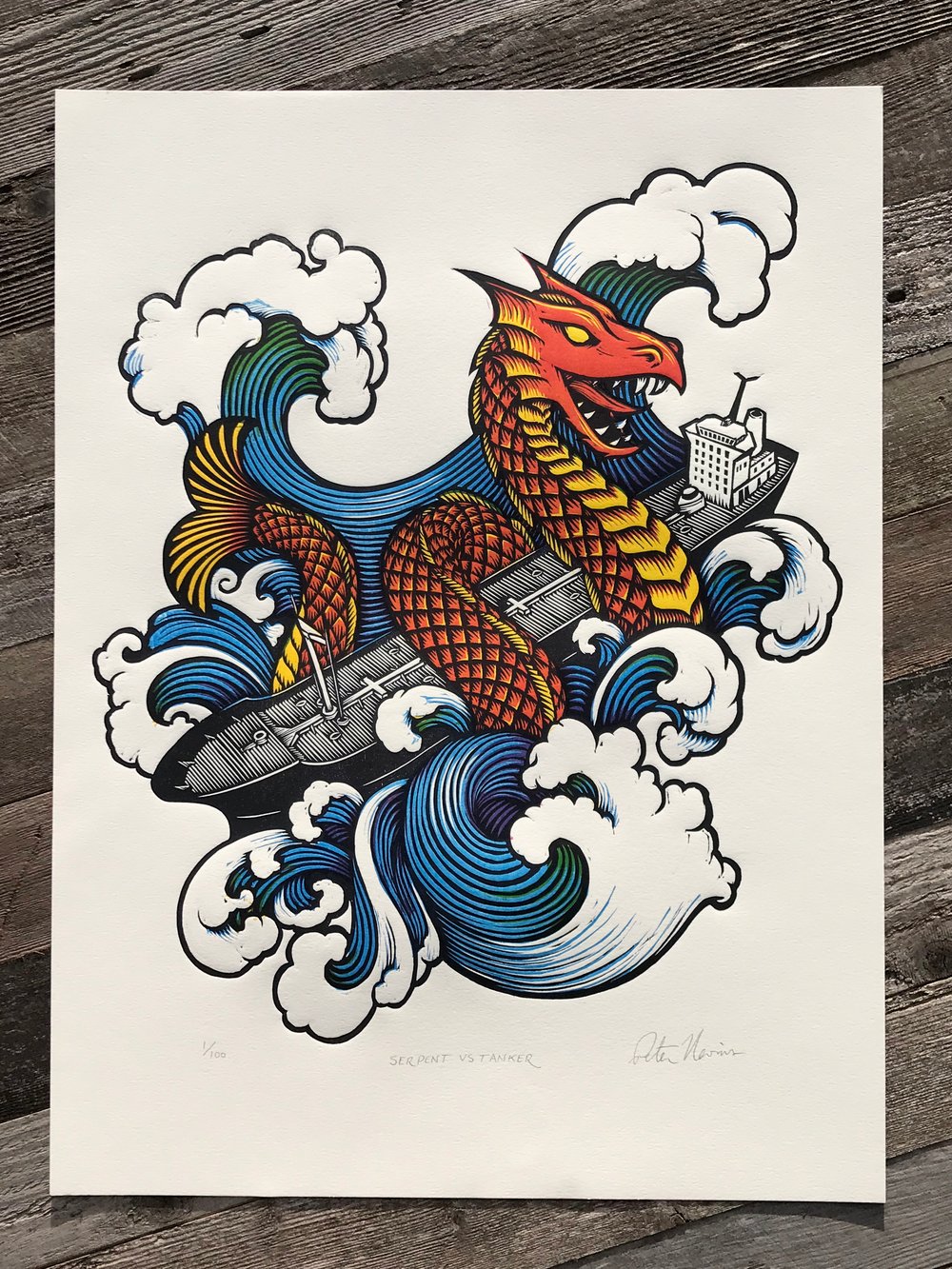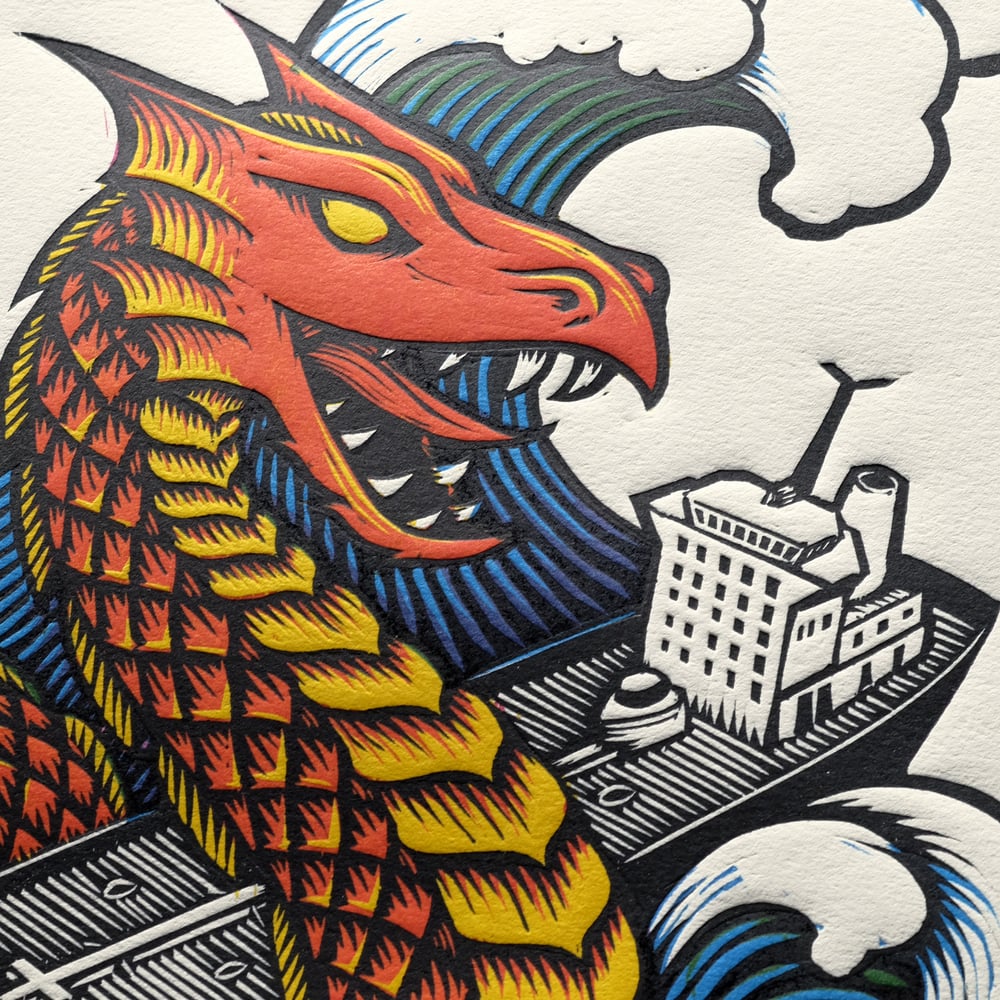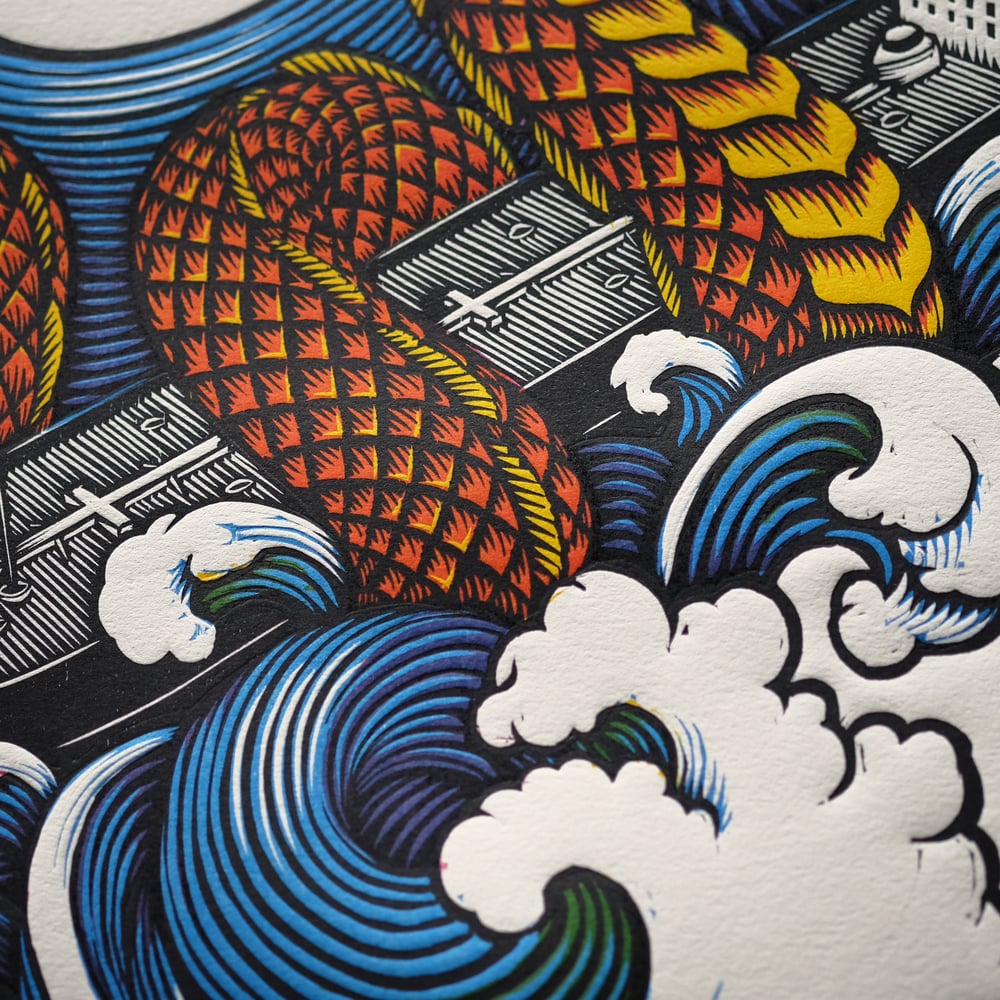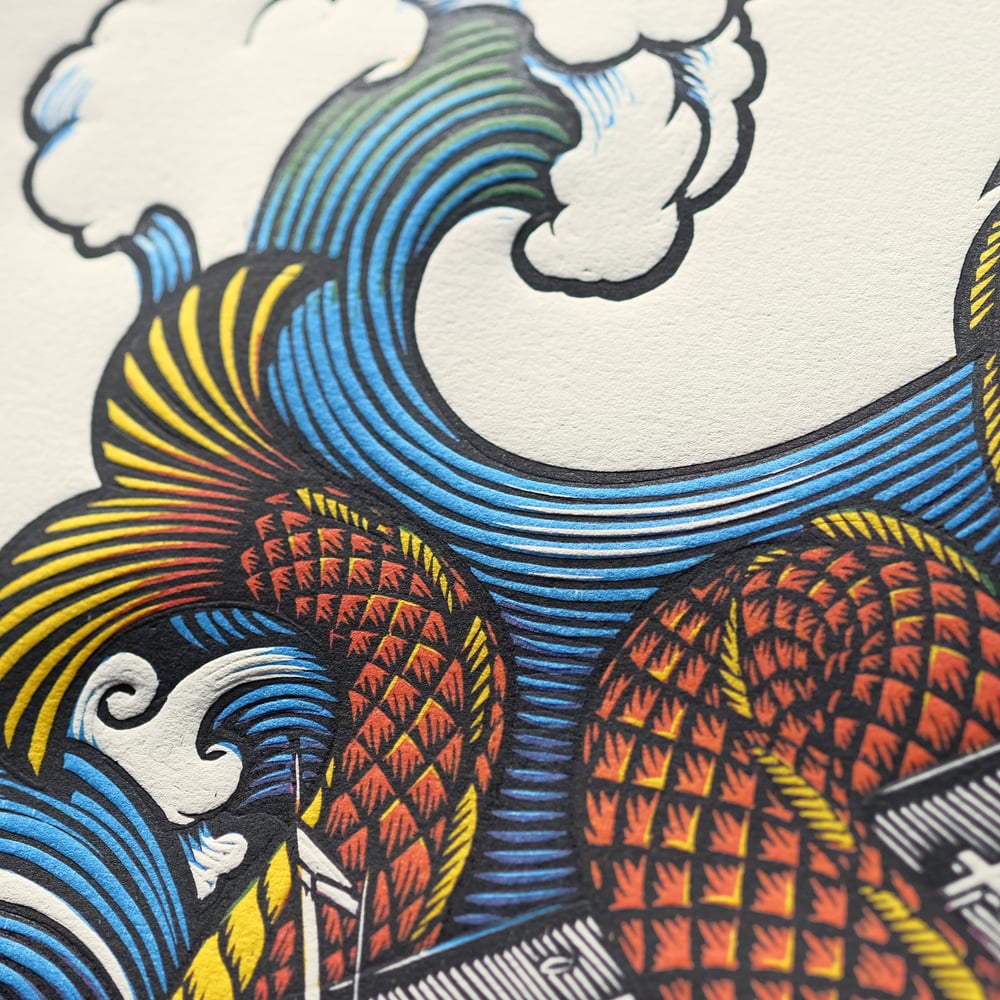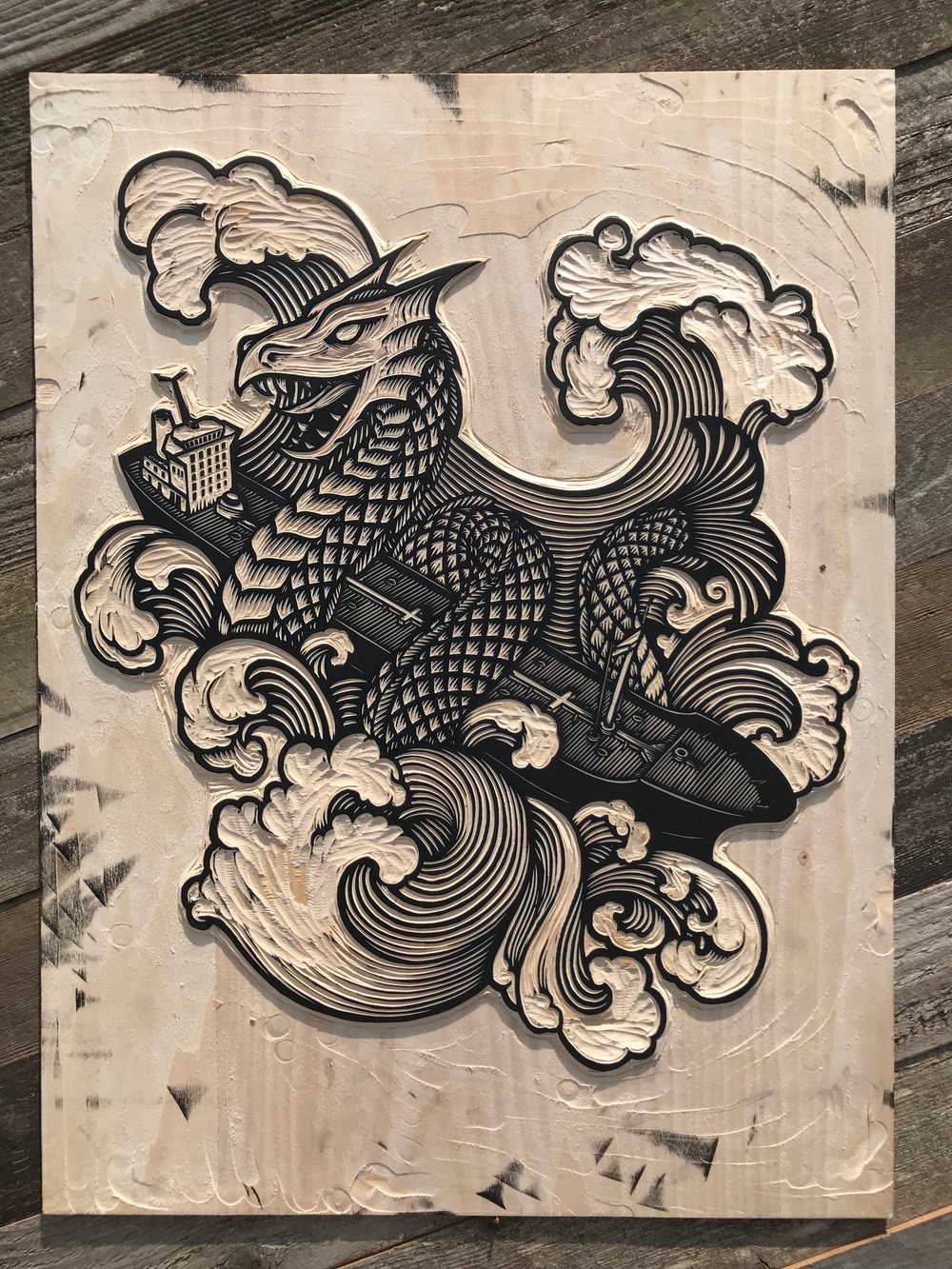 SCROLL DOWN FOR MORE DETAILED IMAGES

4 Color Woodcut Print
18"x24" Inches
Limited Edition of 100 Prints, signed and numbered.
Warm White Crane's %100 Cotton Rag paper
The SEA SERPENT thrashes it's Opponent and Natural Enemy, the OIL TANKER, in resonating spirals of churning waves.
Blue waves with Purple and Green showing through! Light Blue overlaps Yellow in select places to make Green light shining through the waves. Magenta overlaps Yellow on the Serpent, to make a Warm Red. Magenta Overlaps the Light Blue to make hints of Purple in the shadows of the waves. Four colored blocks make six colors in all!
Proofing serpent vs tanker from Peter Nevins on Vimeo.