BERNIE 2020 CAMPAIGN STICKER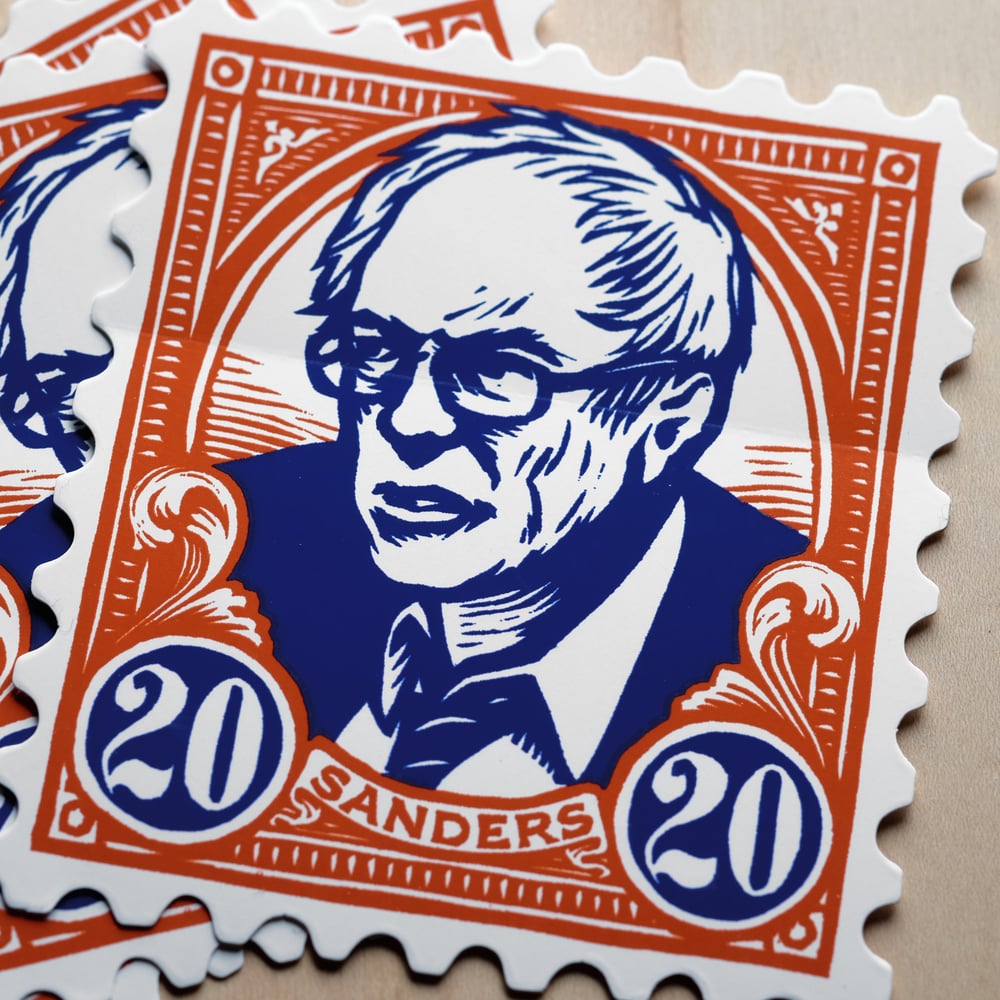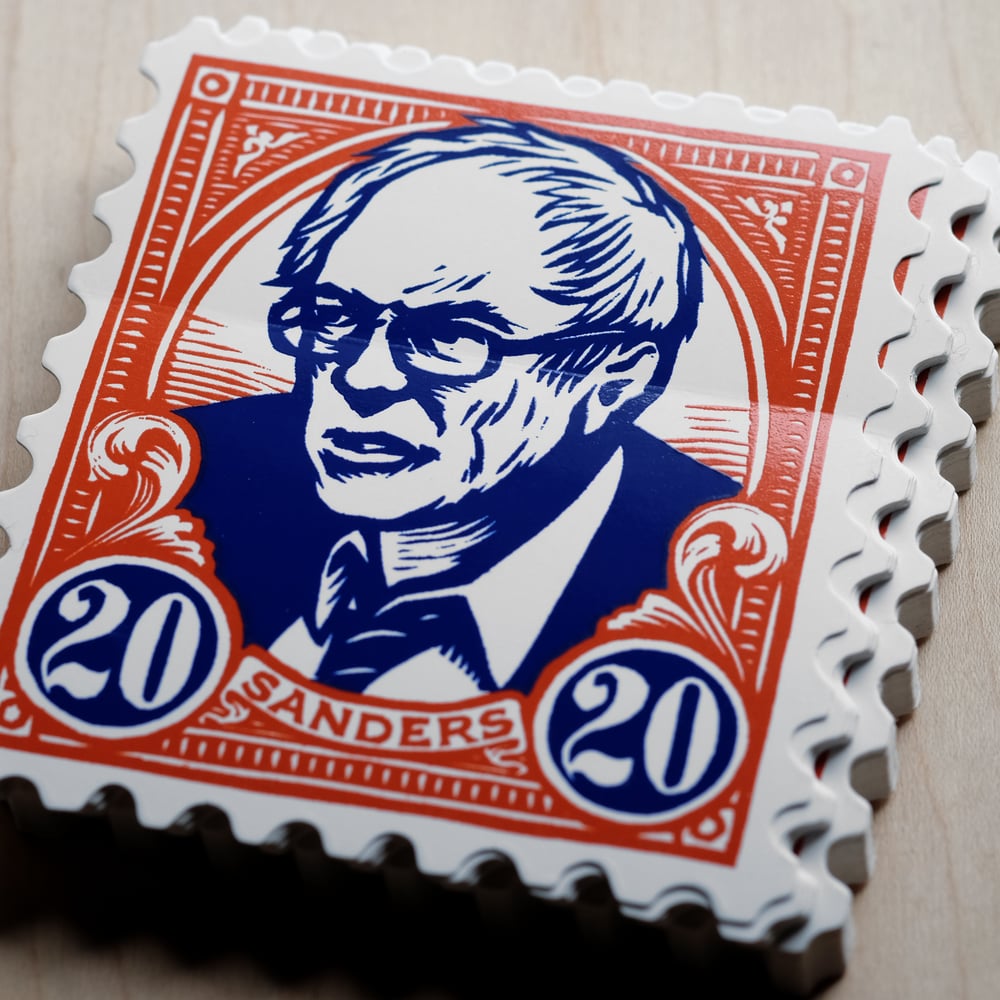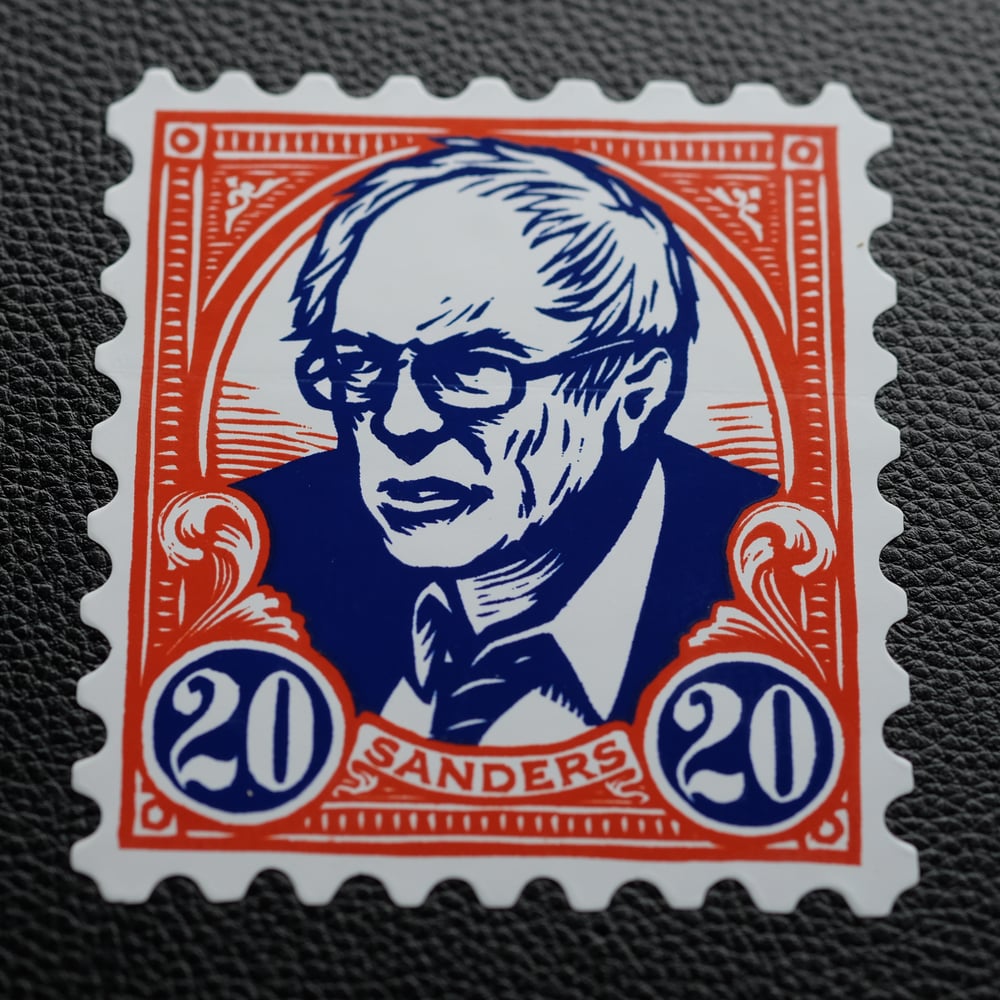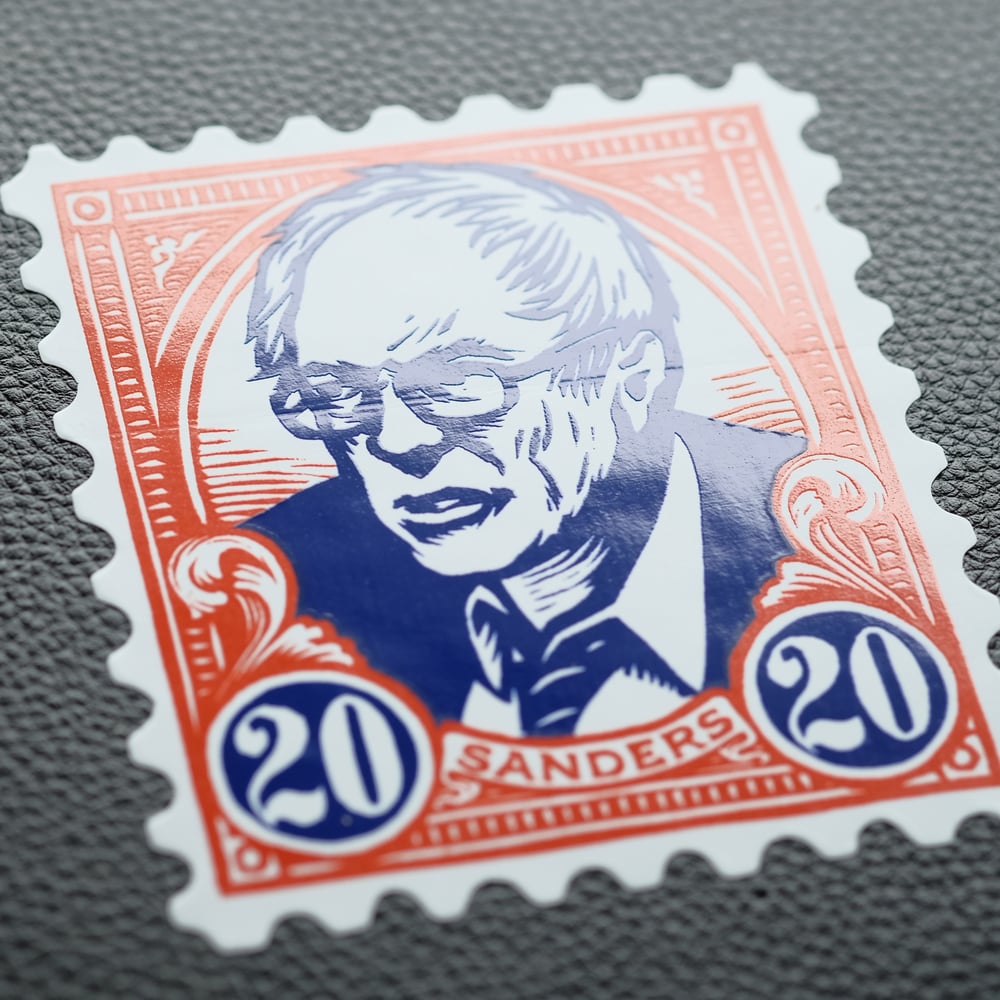 An idea for a future postage stamp. Maybe one day! Real outdoor vinyl silkscreened stickers, and you can see the ink lay on top to prove it! I ordered these into production the week it looked like Bernie was the inevitable nominee. Whether these are just mementos of the campaign for the nomination, or something more, they're here!
DEEP discounts for larger quantities, so they can be fundraising tools, check the tiered pricing below. Email me from the contact link on this site to DISCUSS SPECIAL ARRANGEMENTS. Half the profits will be donated to the campaign. I'm open to anything, I got A LOT of these made!