SWEPT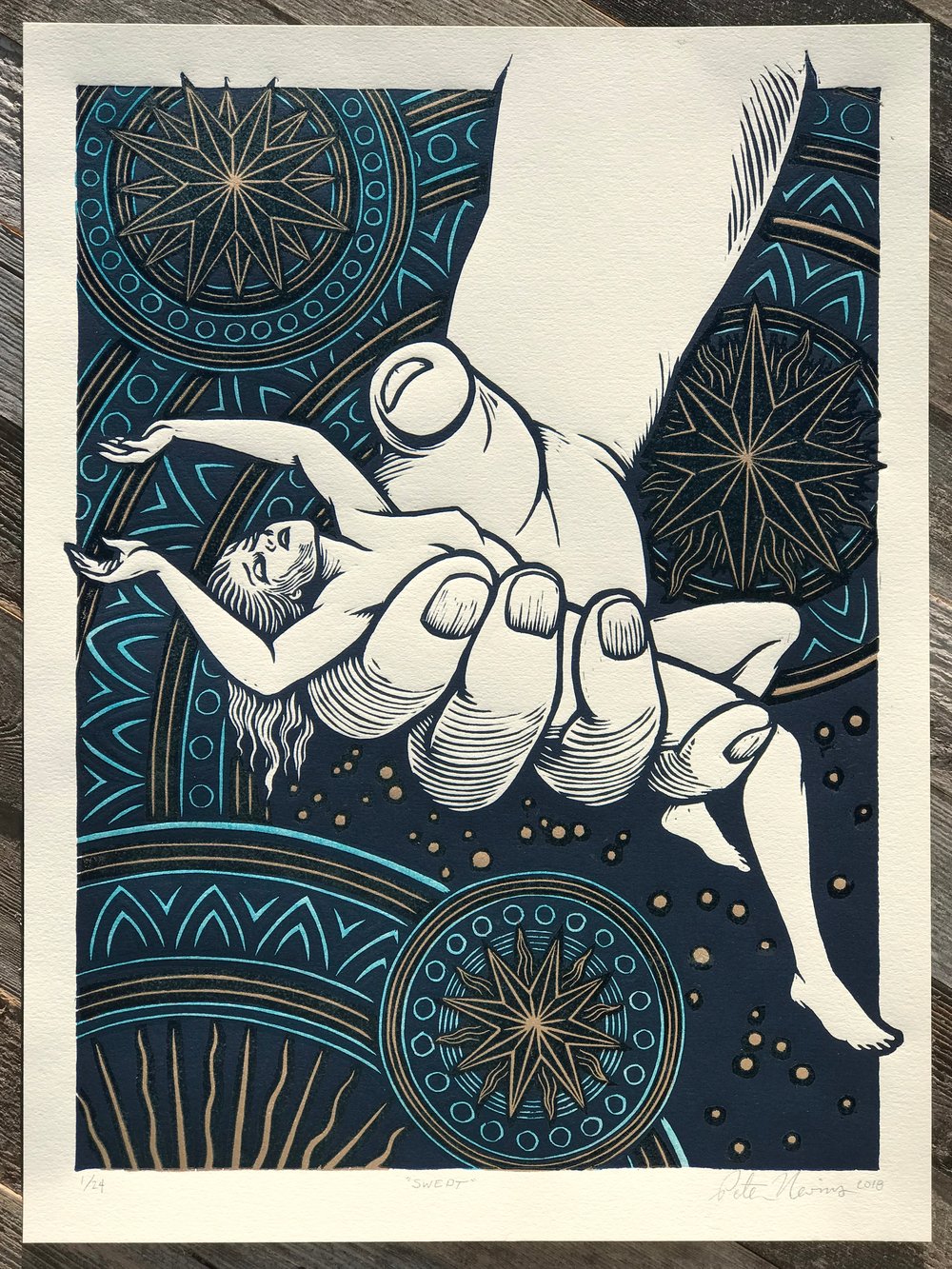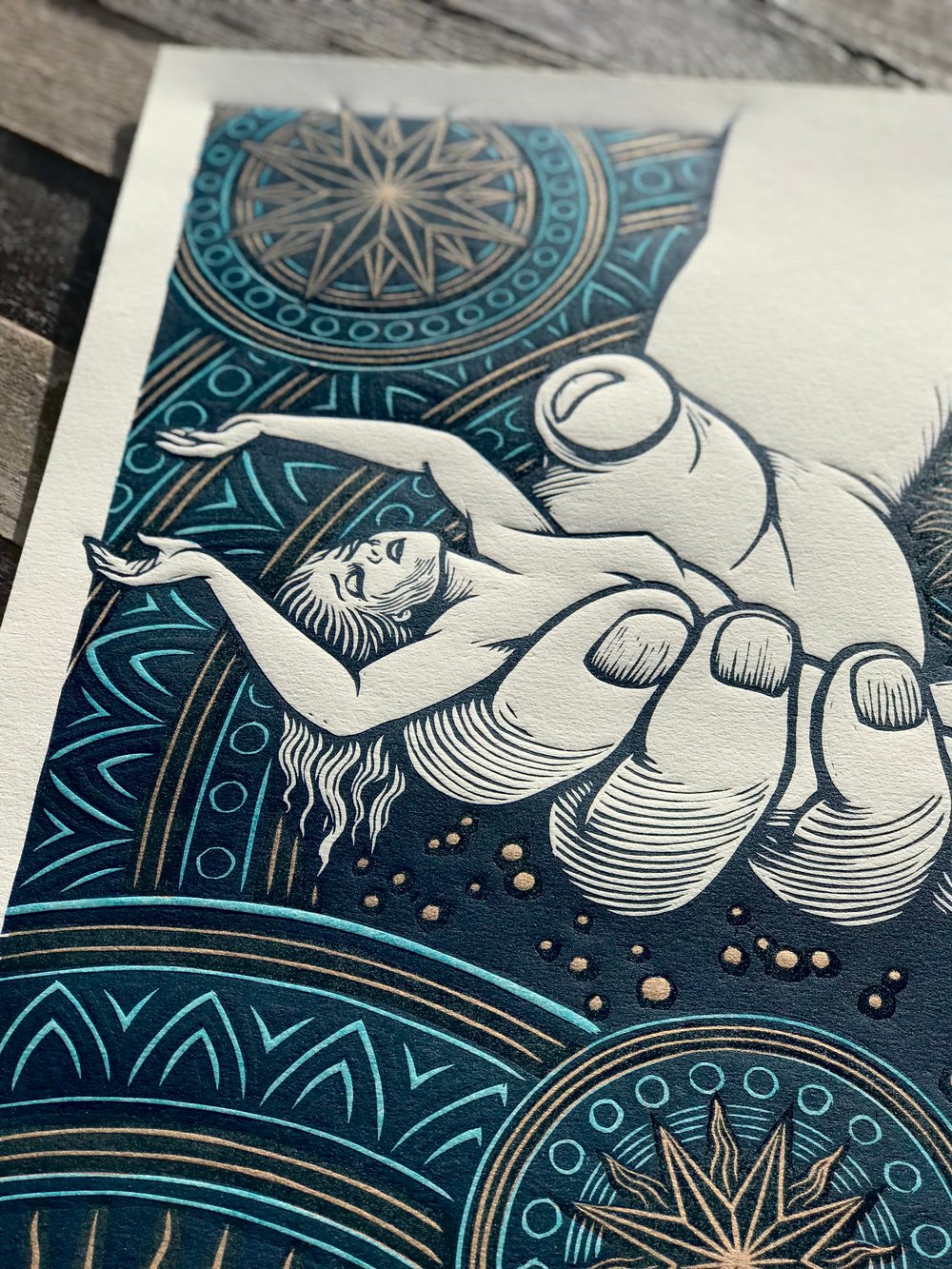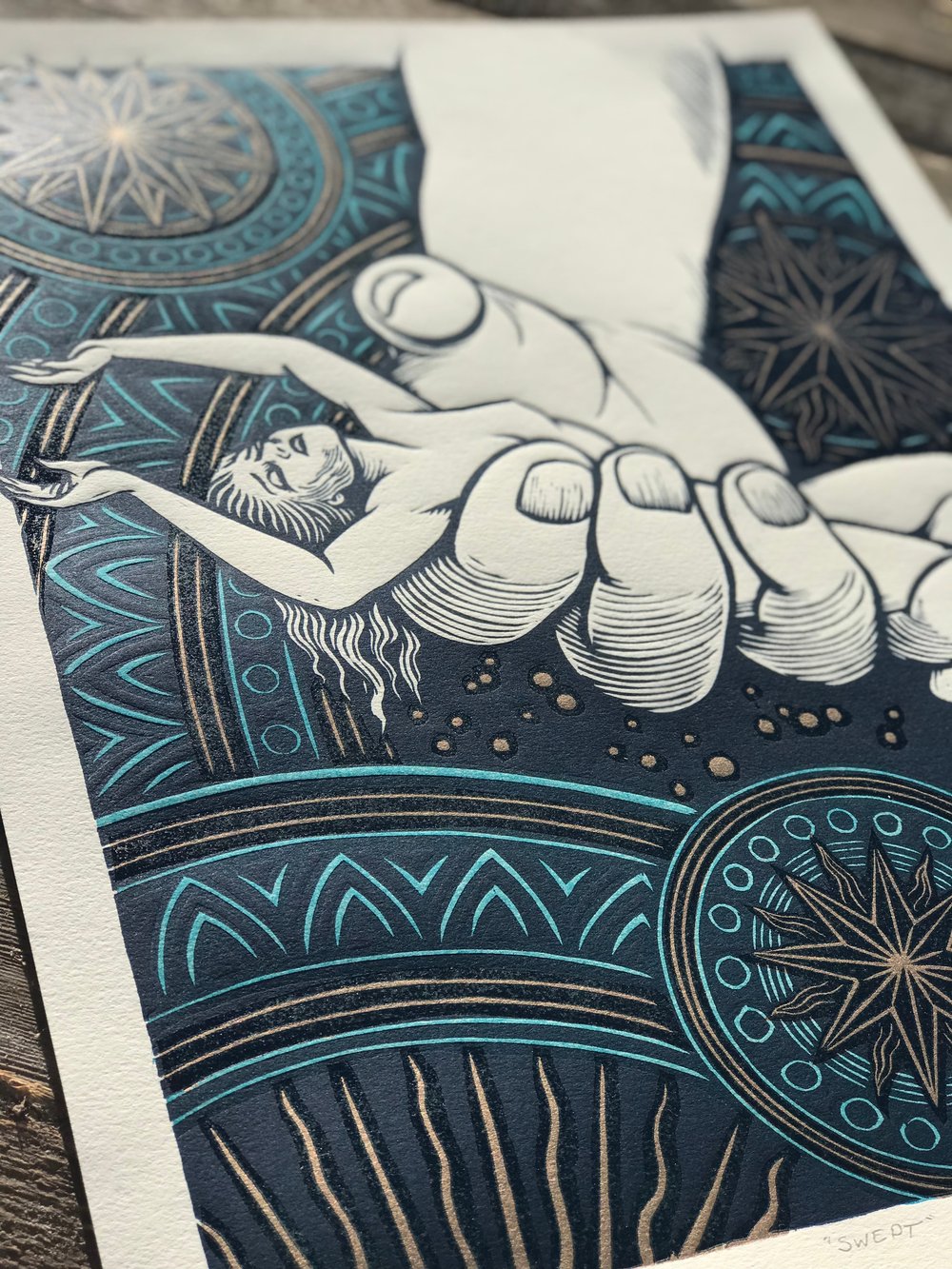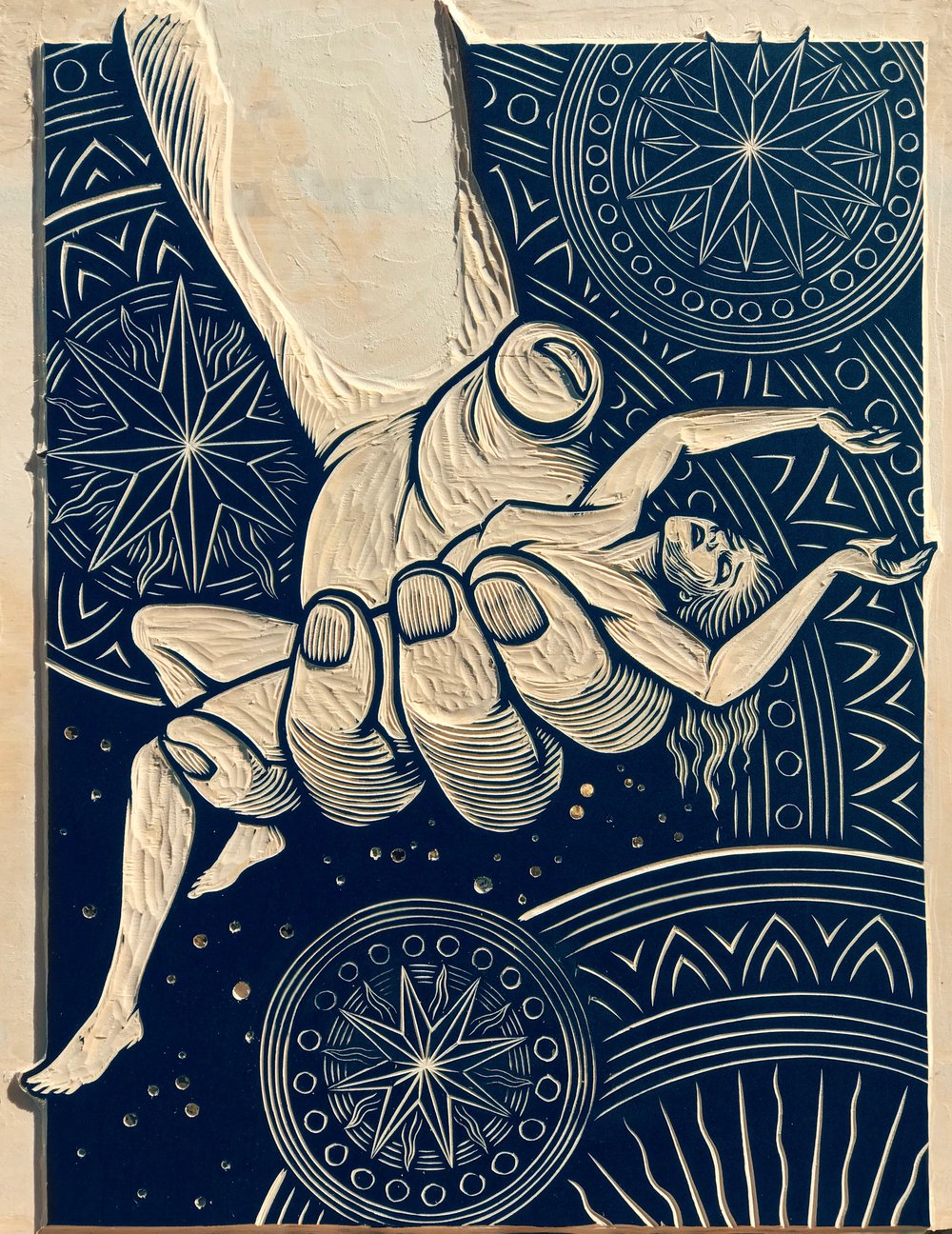 FIrst week sale, last chance to get Pre-Order Price
STUDIO SECONDS AVAILABLE, SEE OPTIONS BELOW

3 COLOR WOODCUT
18X24 INCHES
CRANES' 100% COTTON RAG PAPER
1ST EDITION OF 24 PRINTS
A dreaming woman is swept up into ecstasy! This is one of my first prints that even I don't fully understand. It's pretty open to interpretation.
3 hand carved woodblocks overlap to make a deep PRUSSIAN BLUE night sky, with astronomical ornamentation in TURQUOISE and GOLD.
I hold the NUMBERED 1ST EDITION to very high standards, and there are many that don't 100% make the grade (due to over or under-inking or blocks not lining up completely) but are still pleasing. These are released here at a special STUDIO SECONDS price, see selection button below. If they fail to satisfy, a no-hassle refund will be issued and I will arrange return postage.