Sir Patrick Spens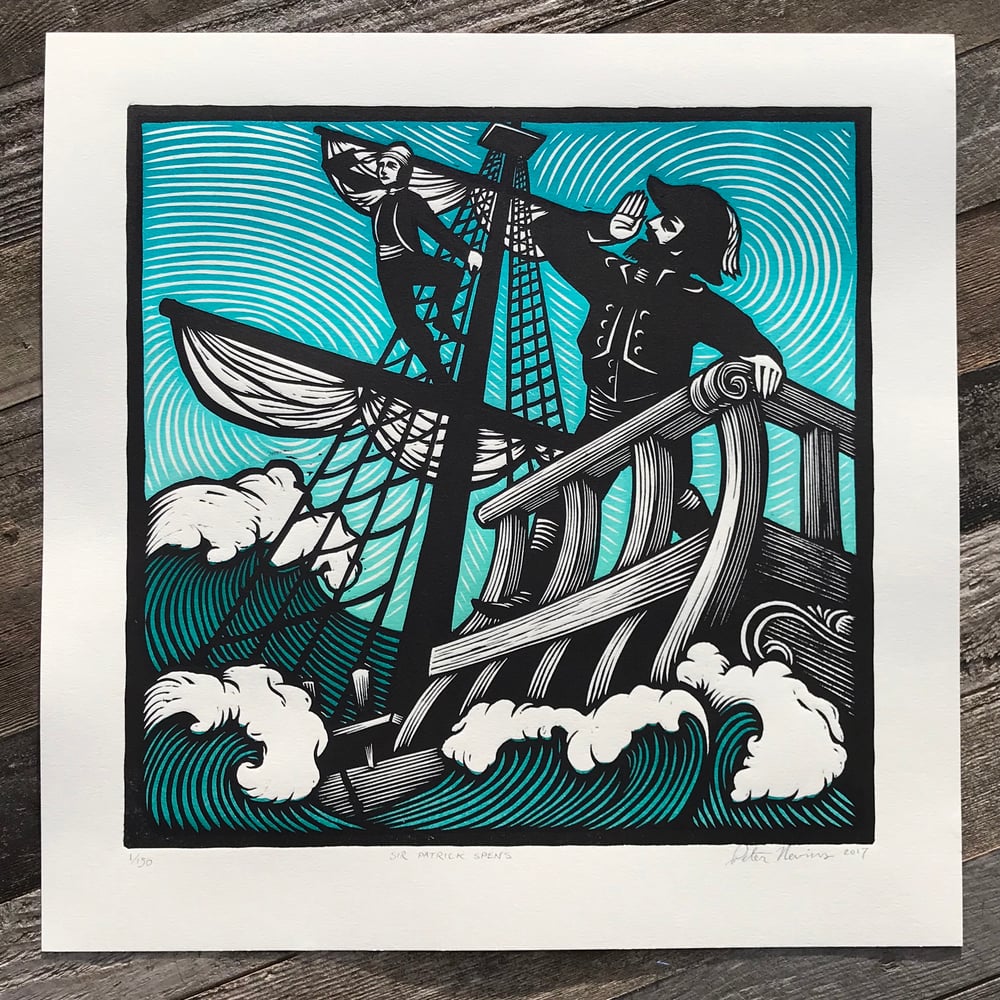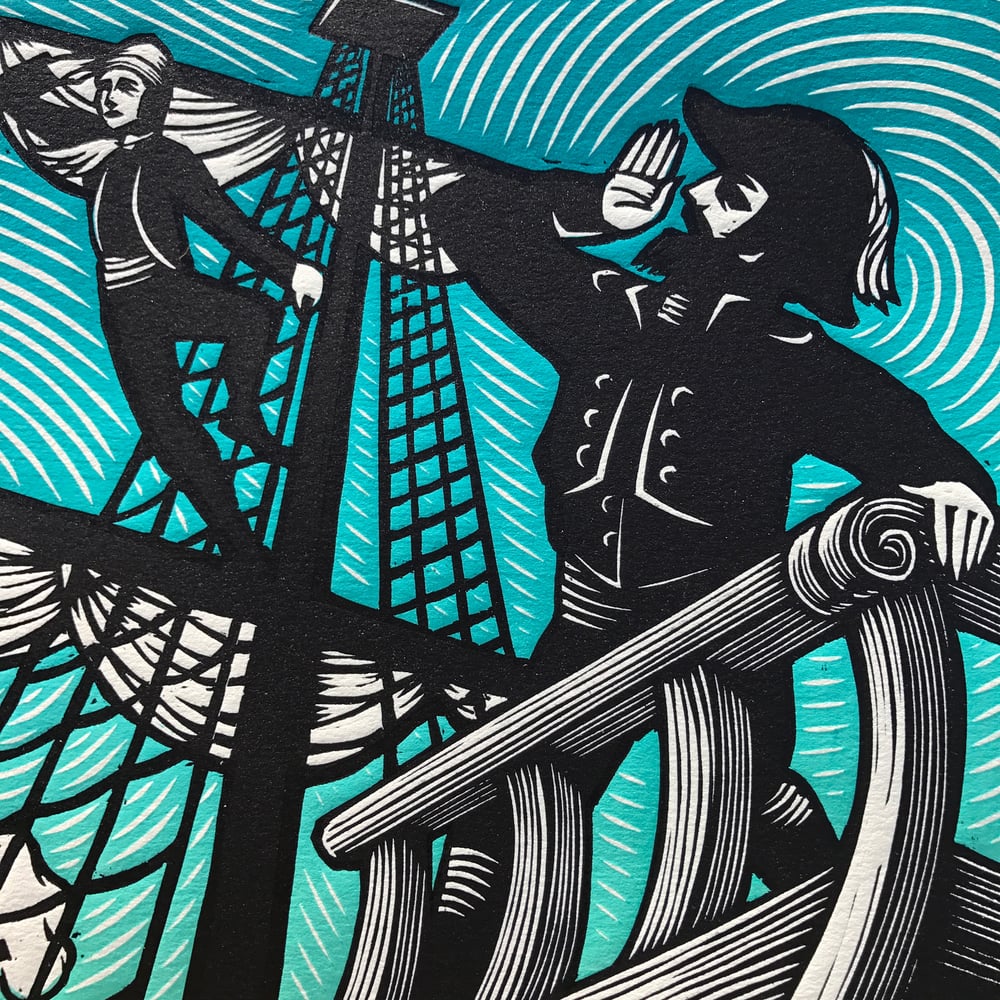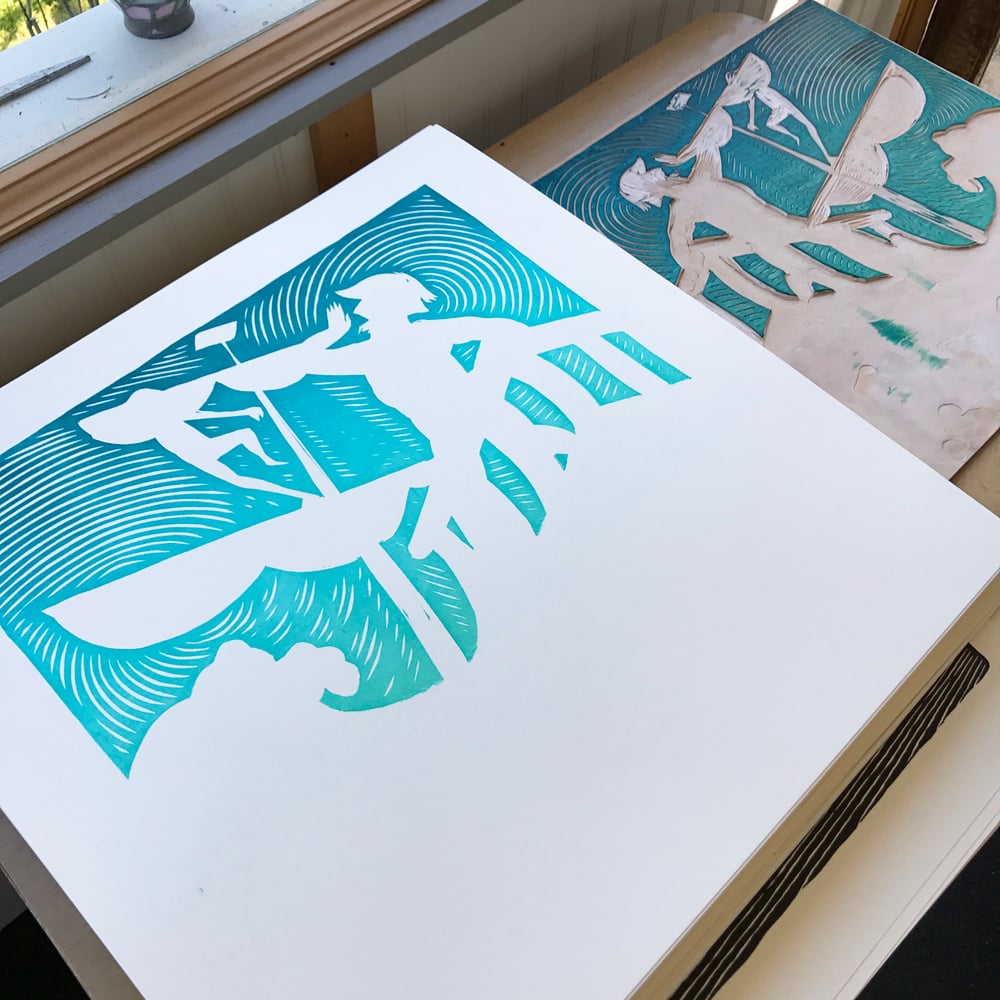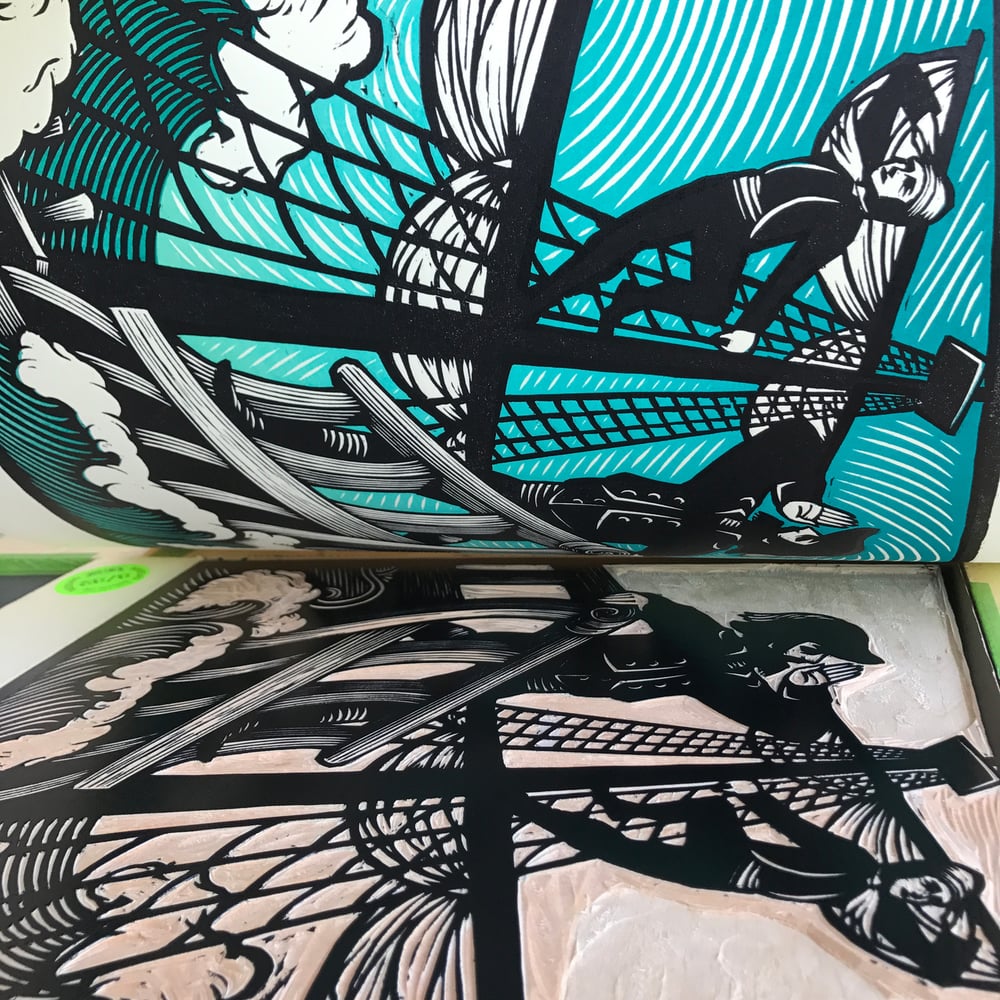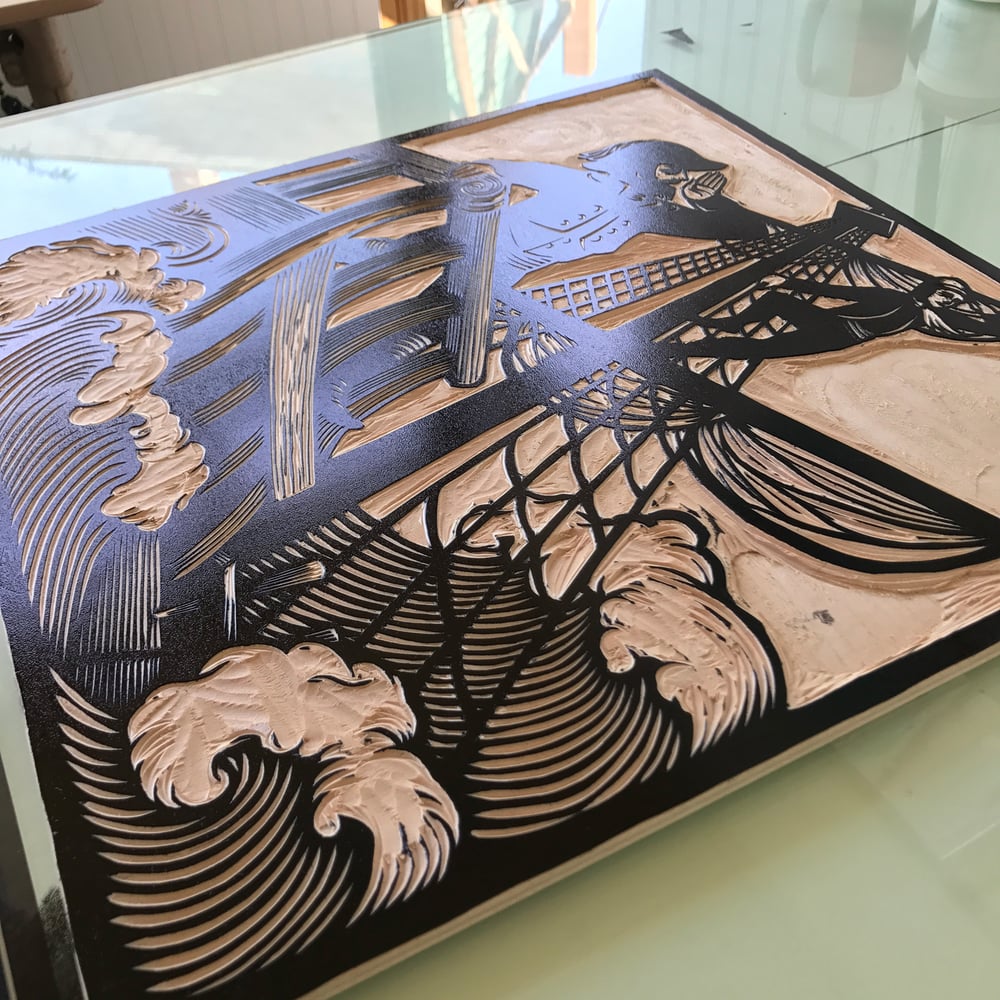 3 Color Woodcut Print
19.625"x19.625" (50cmx50cm) FITS IKEA FRAMES!!! (Ribba, Virserum)
Limited Edition of 150 Prints, numbered, signed
Warm White Crane's Crest 100% cotton rag paper
In Mylar Sleeve with Descriptor Tag
This is another giant woodblock edition in my series based on the traditional English Folk ballads collected in the late 19th century by the American scholar Francis James Child. The design was created in conjunction with Anaïs Mitchell and Jefferson Hamer's album Child Ballads (2013), which features their new arrangements of the ancient songs.
In this ballad, the King of Scotland has called for Sir Patrick Spens, the greatest sailor in the land, to bring his new bride to him from Norway. It's the dead of winter, the worst time to sail the North Sea, but Sir Patrick is honor-bound to obey the King. He sets sail, despite the reluctance of his crew, and his own sense of foreboding.

"Who will climb the topmast high
While I take helm in hand?
Who will climb the topmast high
To see if there be dry land?"
Originally created small scale, carved in linoleum as part of the album art, now I am carving and printing the Ballads in greater detail, from larger woodblocks.
SCROLL DOWN FOR IMAGES.