read 12x18 silkscreen poster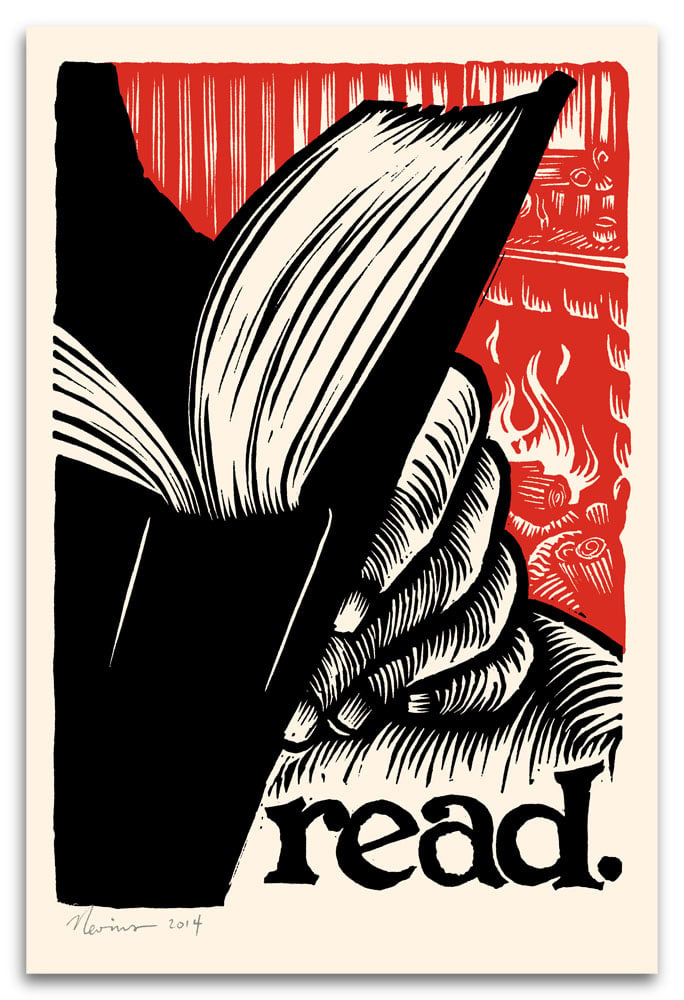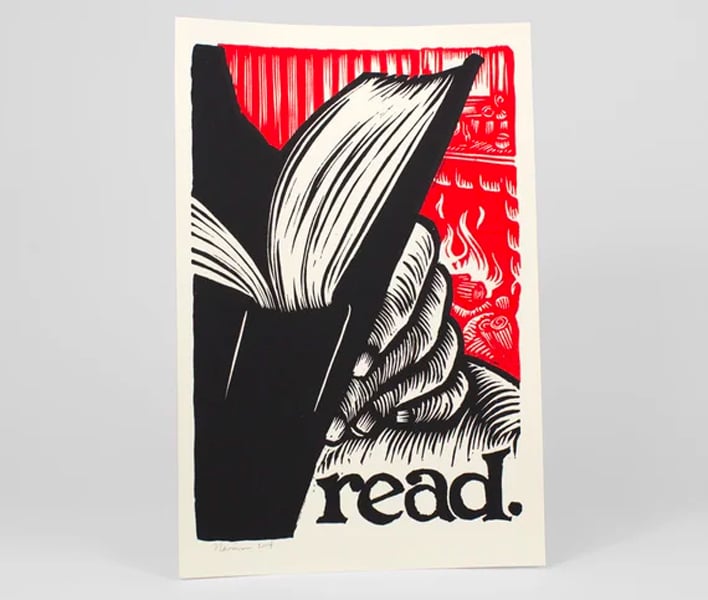 If you just can't get enough of reading, here's this to encourage even MORE.
12x18 silkscreen of read on the same soft and heavy #110 Cranes ecru %100 cotton rag paper made from textile industry scraps.
Signed, open edition in a mylar sleeve with a descriptor tag.