A MONSTER IS BORN!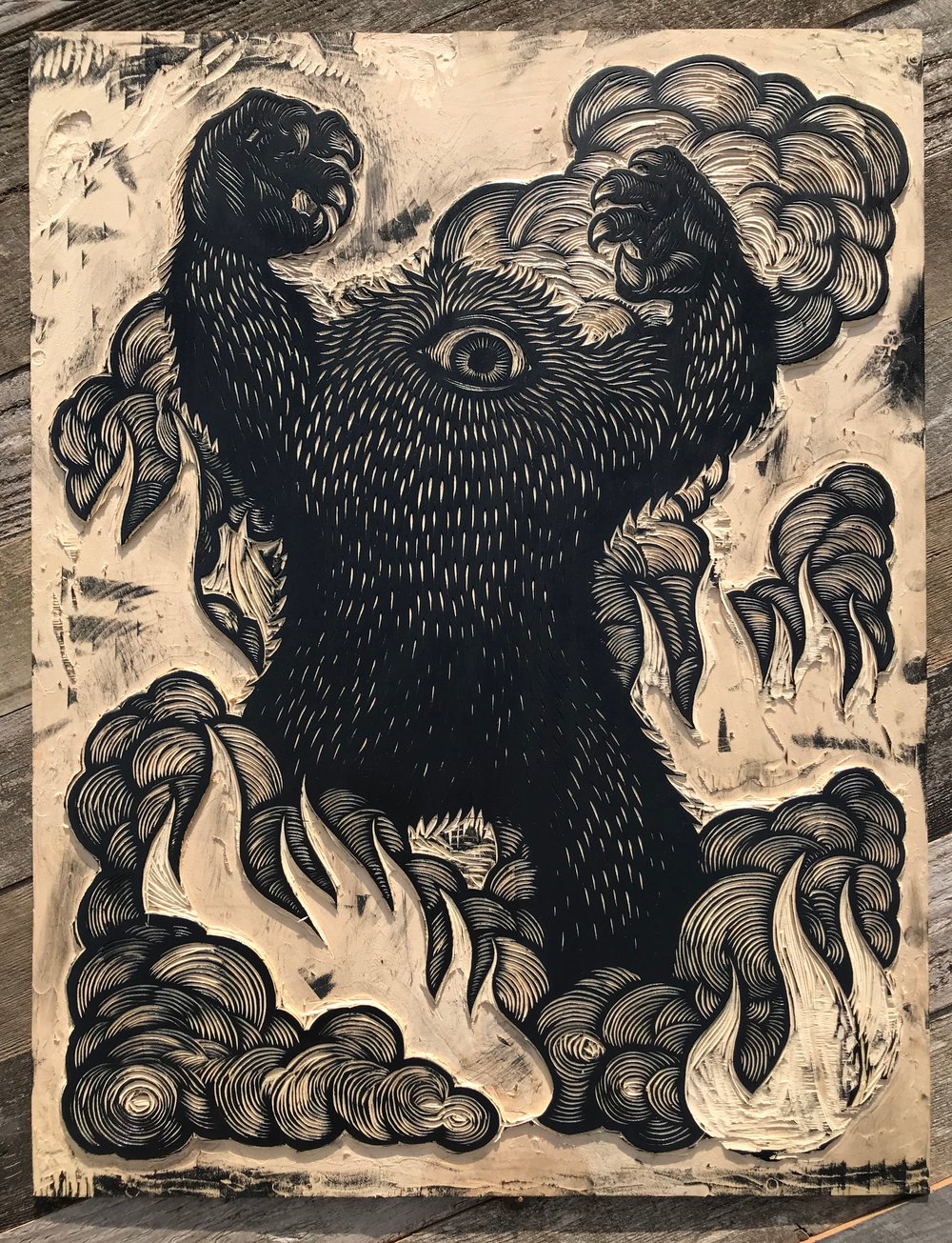 SCROLL DOWN FOR MORE DETAIL IMAGES
The Birth of a Monster! A Cyclops with a Heart of Gold! On a mission of LOVE!
18X24 HAND-PRINTED WOODCUT
LIMITED EDITION of 200 PRINTS
CRANES 100% COTTON RAG PAPER
Somehow this thing is both freaky AND endearing.
Printed directly from the black and red woodblocks it was designed on, signed and numbered. In a mylar sleeve with descriptor tag, ready to frame.