INTERNET BAD!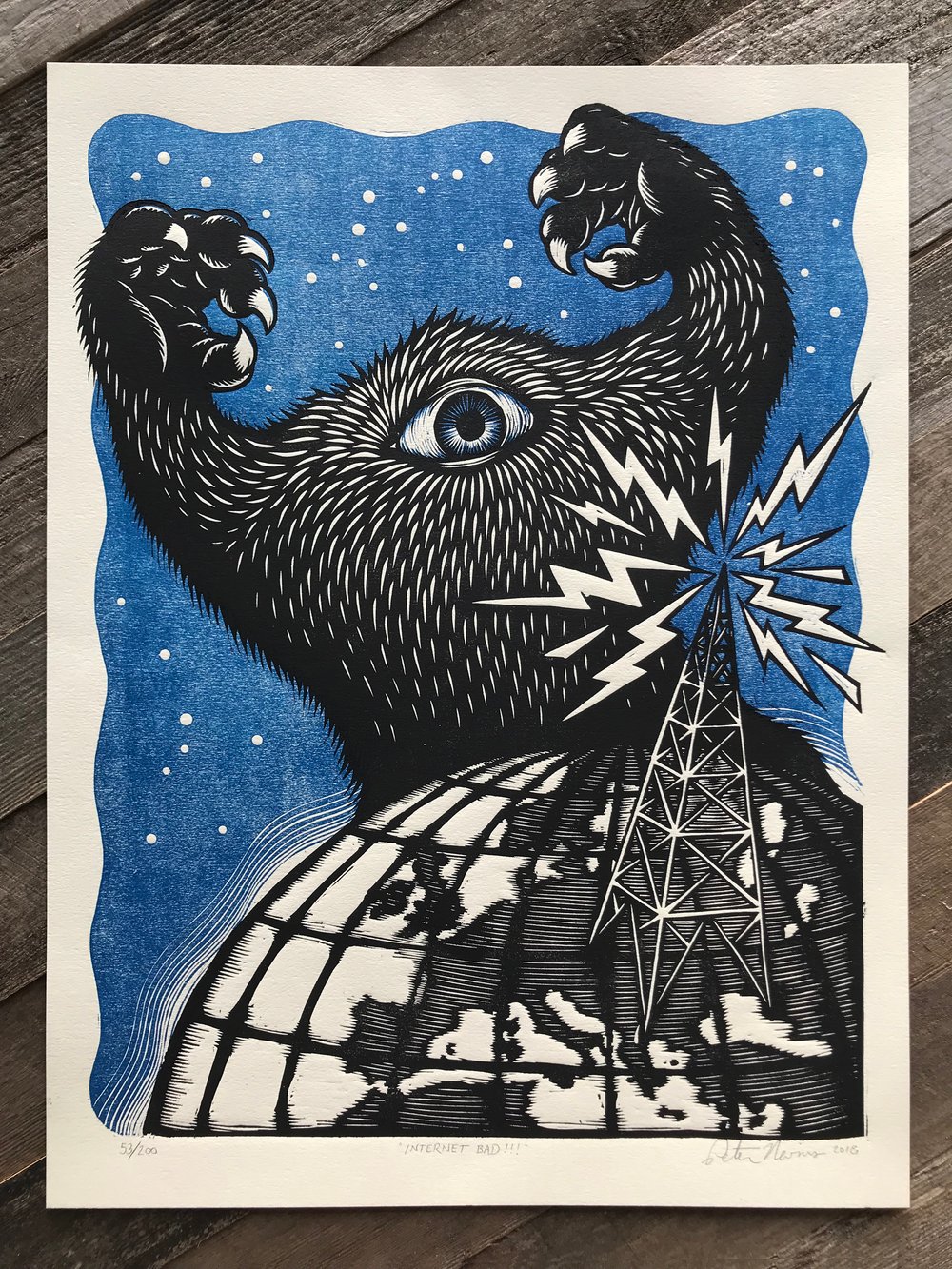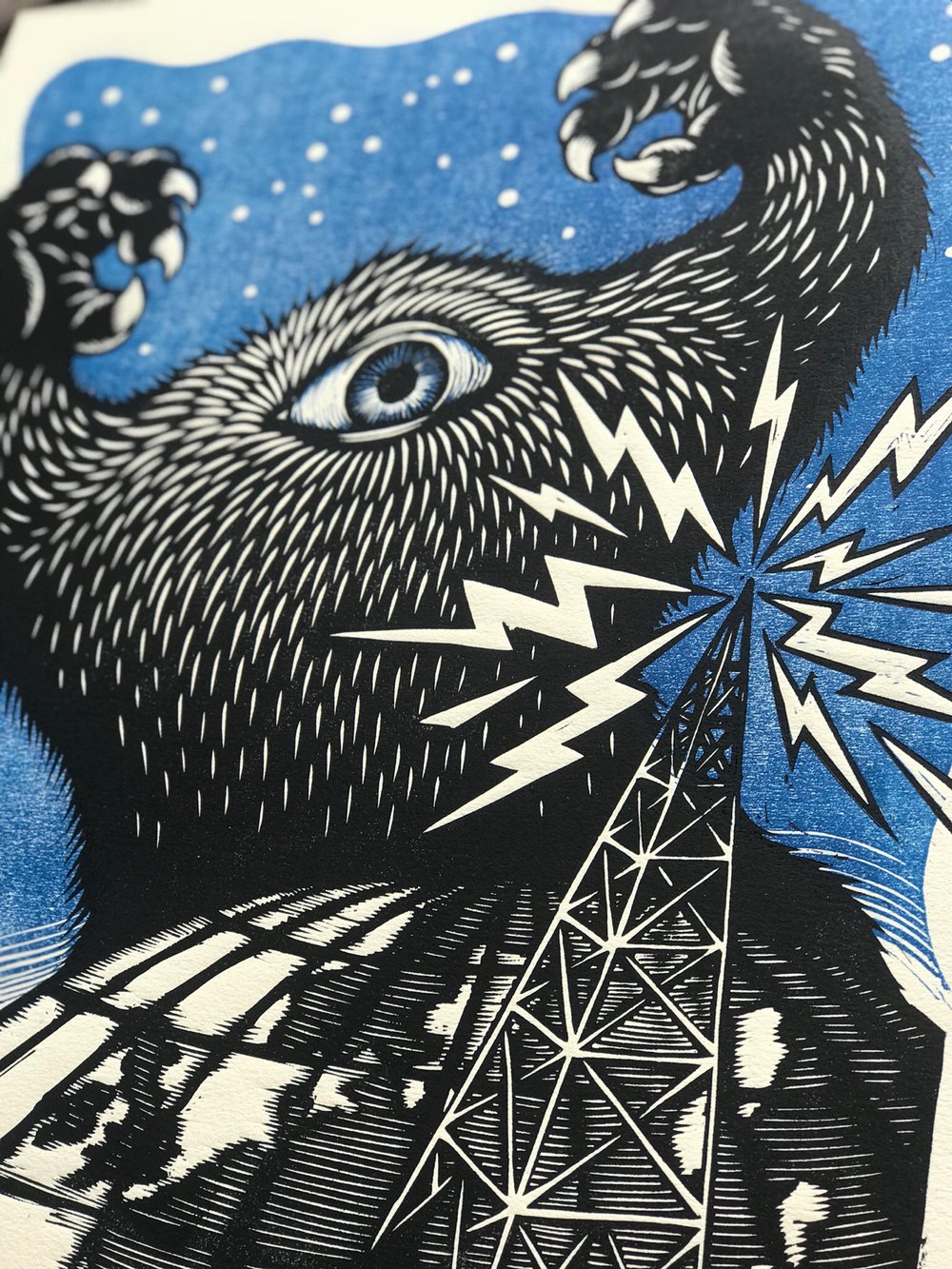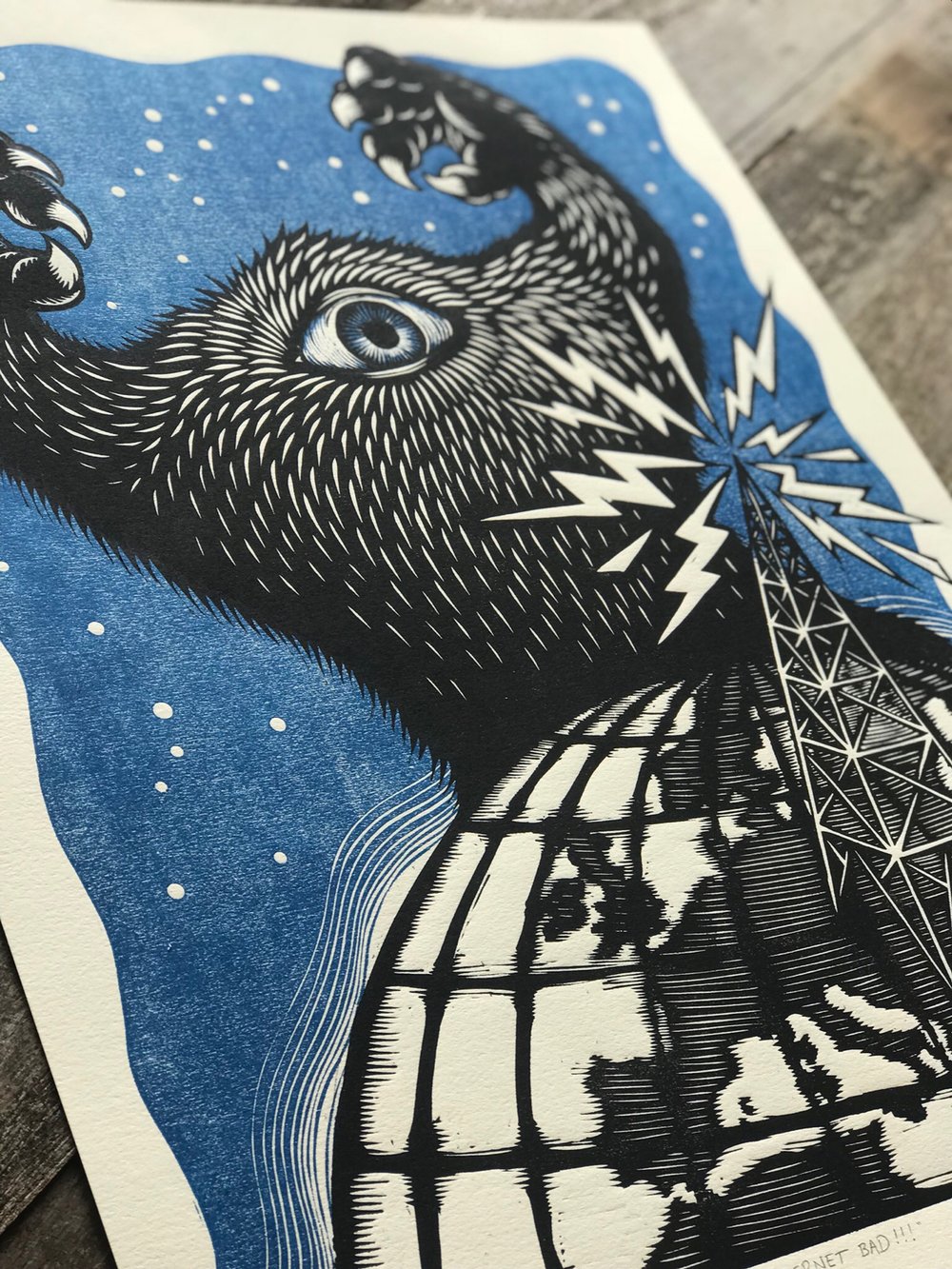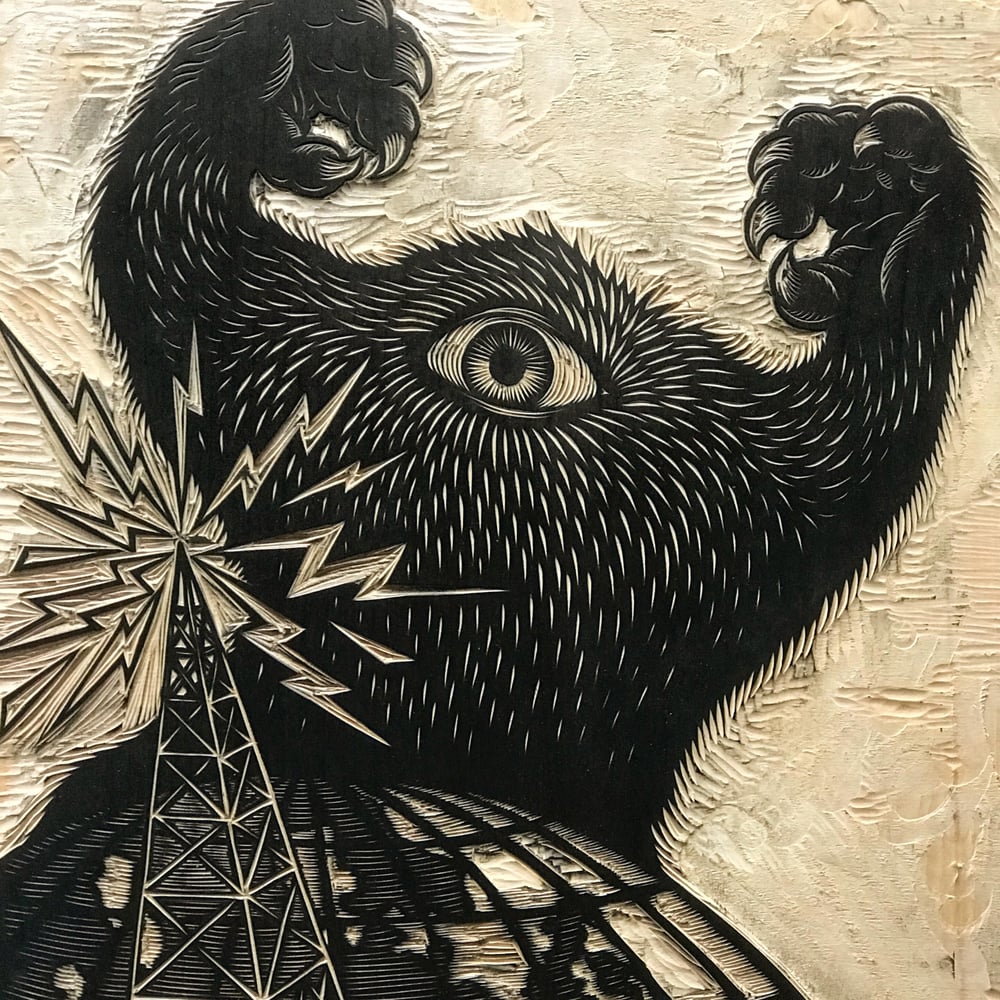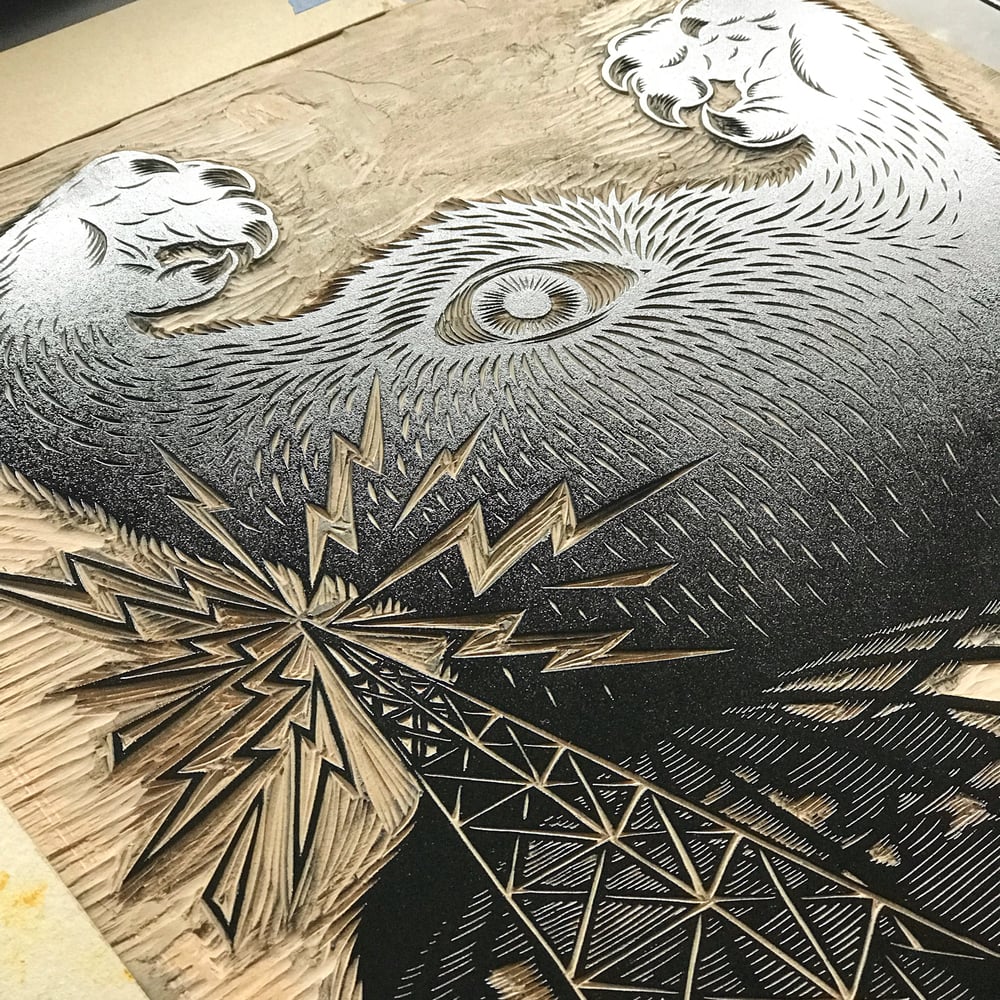 The monster doesn't know why he doesn't have time for books or walks in the woods anymore, but he has a feeling it has to do with the internet, and he's determined to STRIKE BACK!
In bold black with a cobalt blue space background, stippled by woodgrain effect. As with all my prints, there is a 3-D effect made by the indentation of the block pressing into the paper, and this can be accentuated with specific lighting.
18X24 ORIGINAL
STANDARD FRAME SIZE
HAND-PRINTED 2 Color WOODCUT
LIMITED EDITION of 200
ON CRANES' ECRU %100 RAG COTTON 300GSM PAPER
Printed directly from the two (black and blue) woodblocks it was designed on, signed and numbered. On %100 cotton rag paper, in a mylar sleeve with descriptor tag, ready to frame.