"COSMIC CHOIR"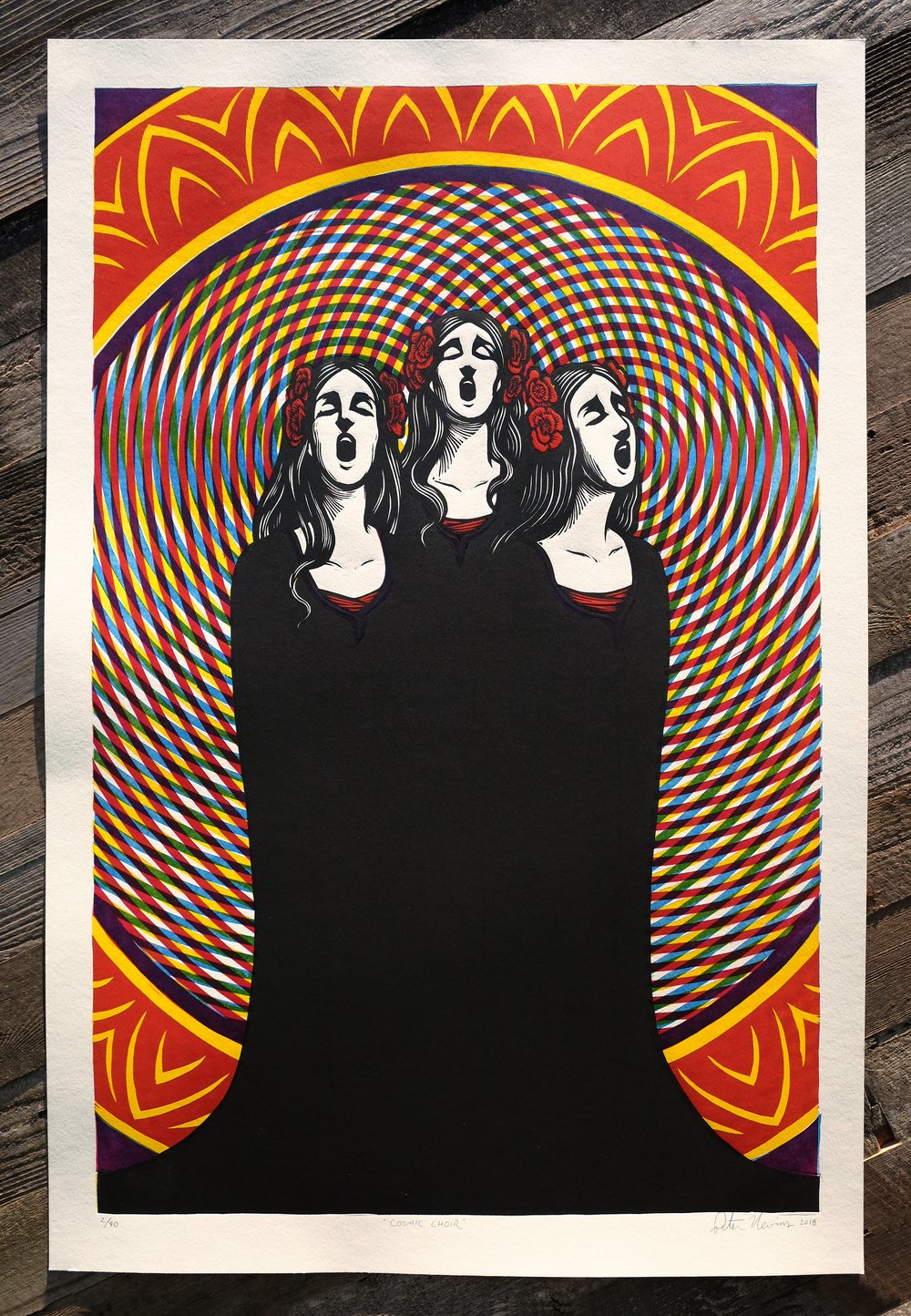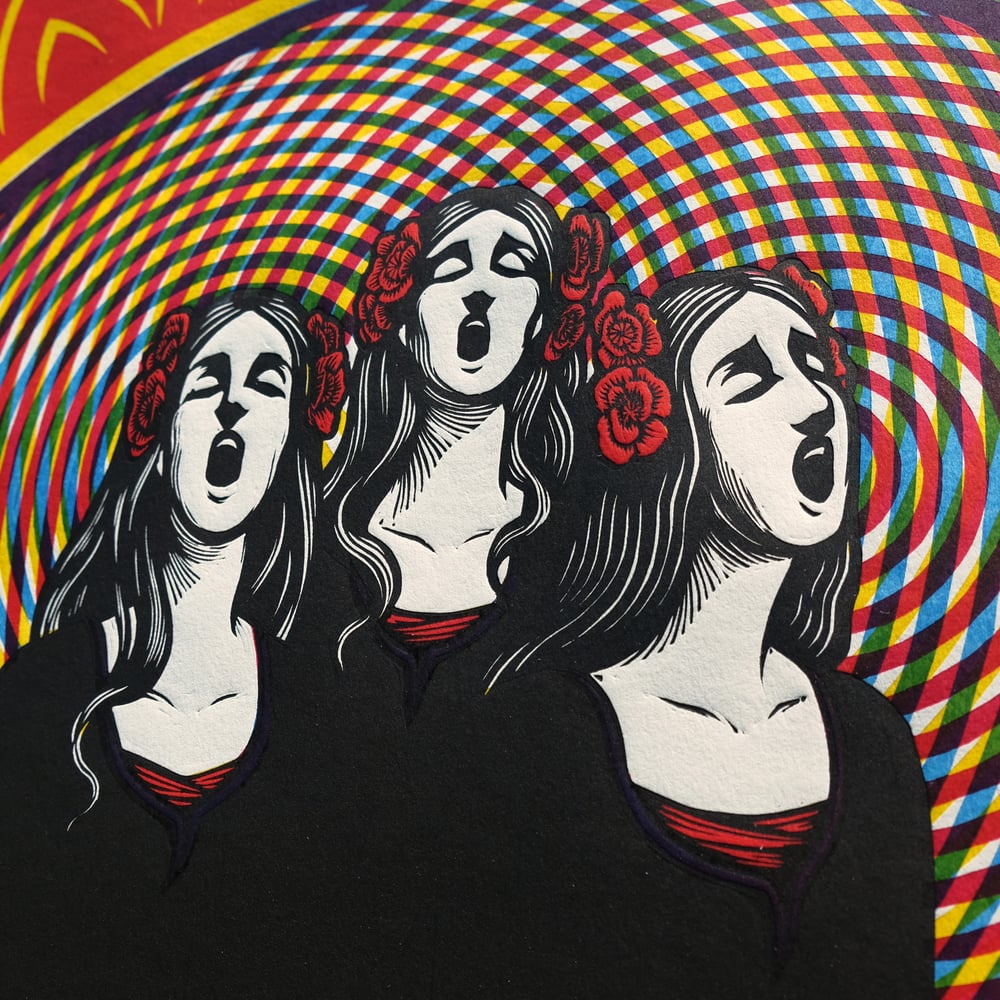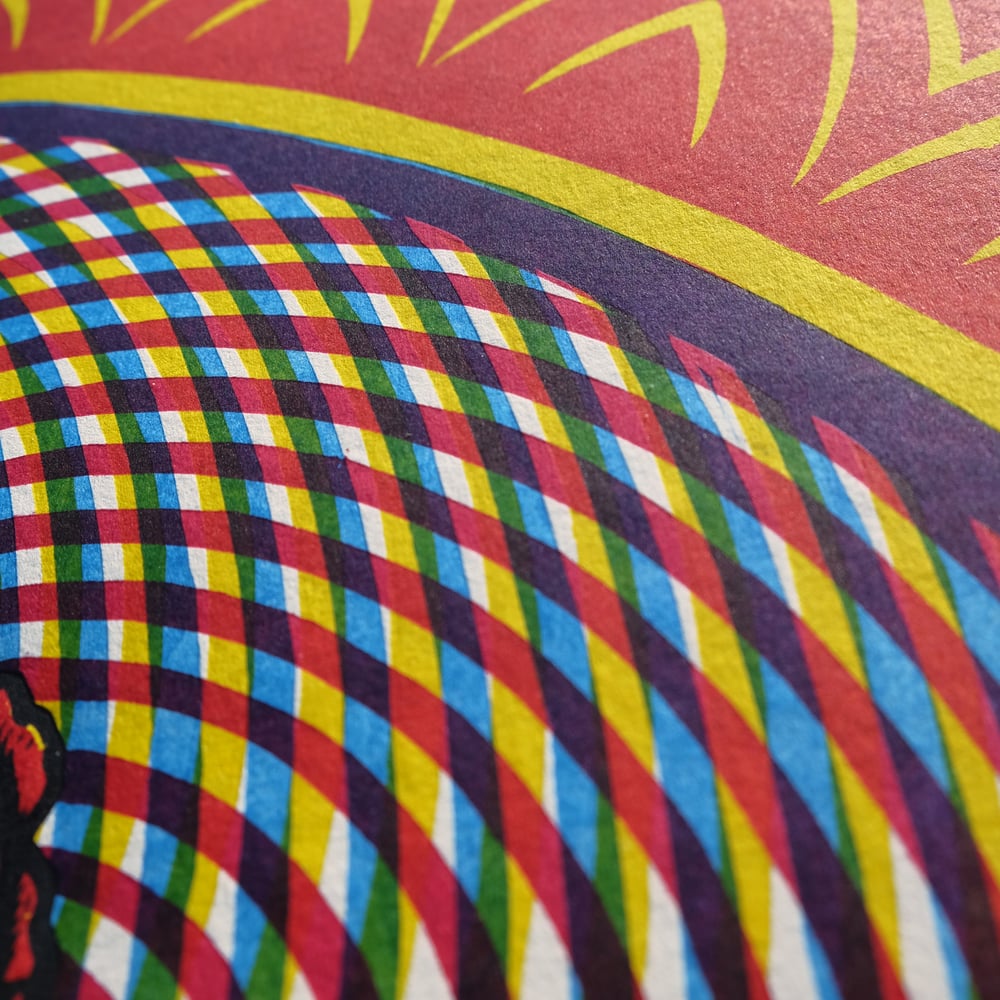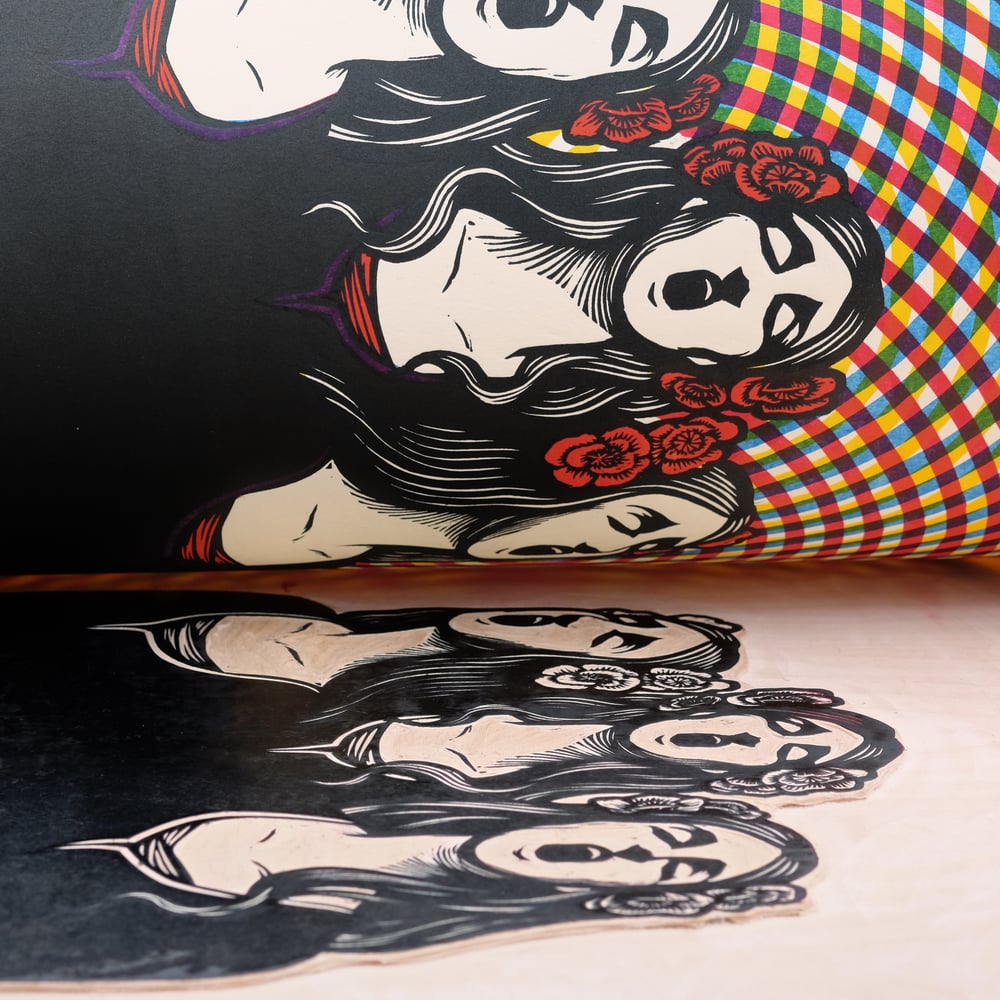 SCROLL DOWN FOR MORE DETAILED IMAGES

GIANT 4 Color Woodcut Print
24"x36" Inches
1st Edition of 24 Prints, signed and numbered.
Warm White Crane's %100 Cotton Rag paper
3 colors overlap to make 6+ colors in moiré patterns of sound. The colors overlay one another in harmonies, and seem to resonate from a central point between the three singers. Months of planning, carving and work have gone into my most ambitious print to date!
SECONDS/IMPERFECT PRINTS: I hold myself to an astronomically high standard in the print quality, but there are many seconds, or imperfect prints which are signed, and UNNUMBERED and are available as a cheaper option below. They're actually good enough for MY walls, but maybe there is a roller mark making a different texture in the black, or the ink coverage wasn't 100%, or it got scuffed in the printing process. Any returns will be processed without hassle if you're not satisfied.
INTERNATIONAL CUSTOMERS: "OVERSIZE" BY POSTAL STANDARDS, AND SHIPPING COSTS ARE A BIT HIGHER THAN USUAL