CONGRESS BAD!!!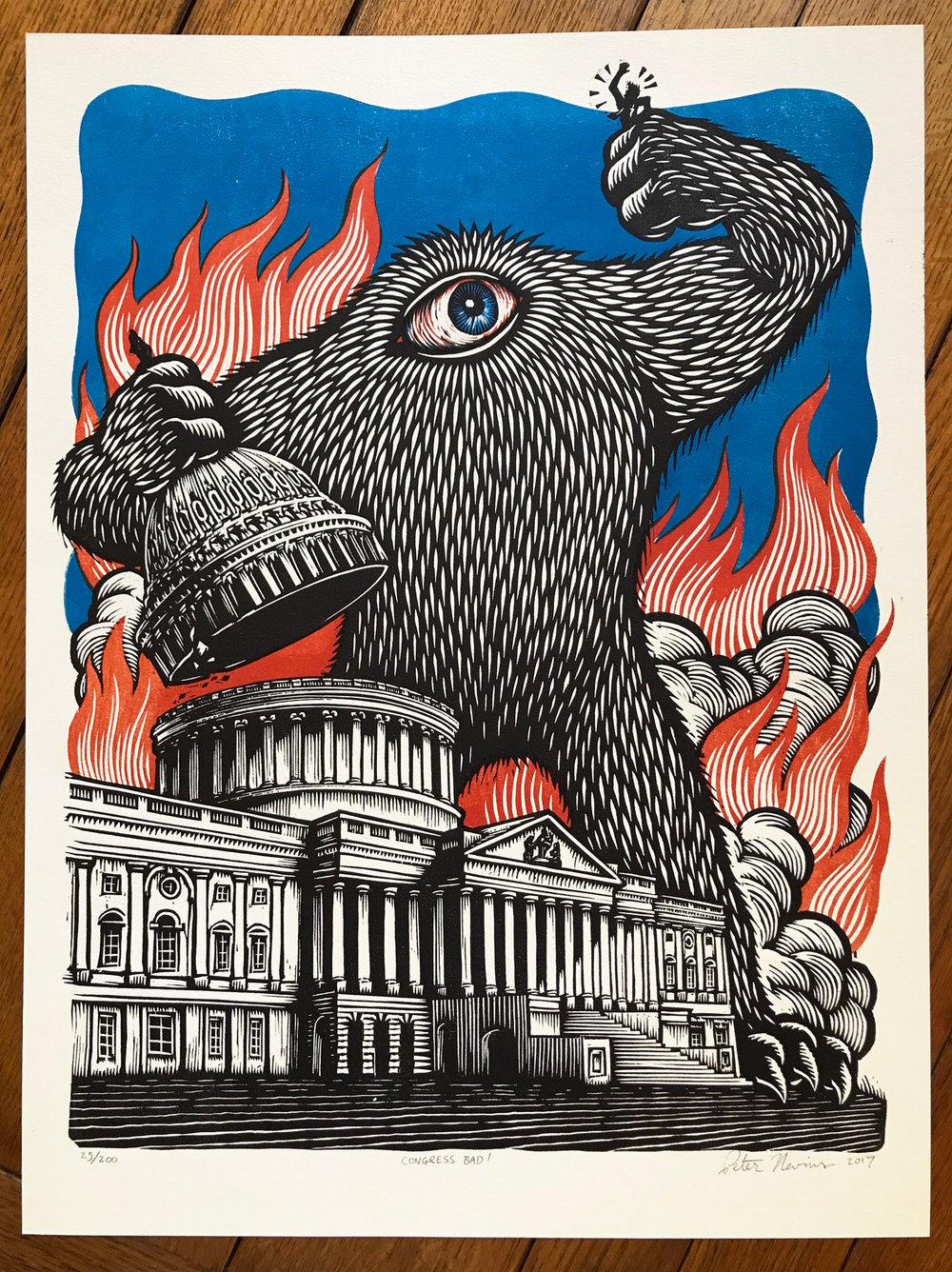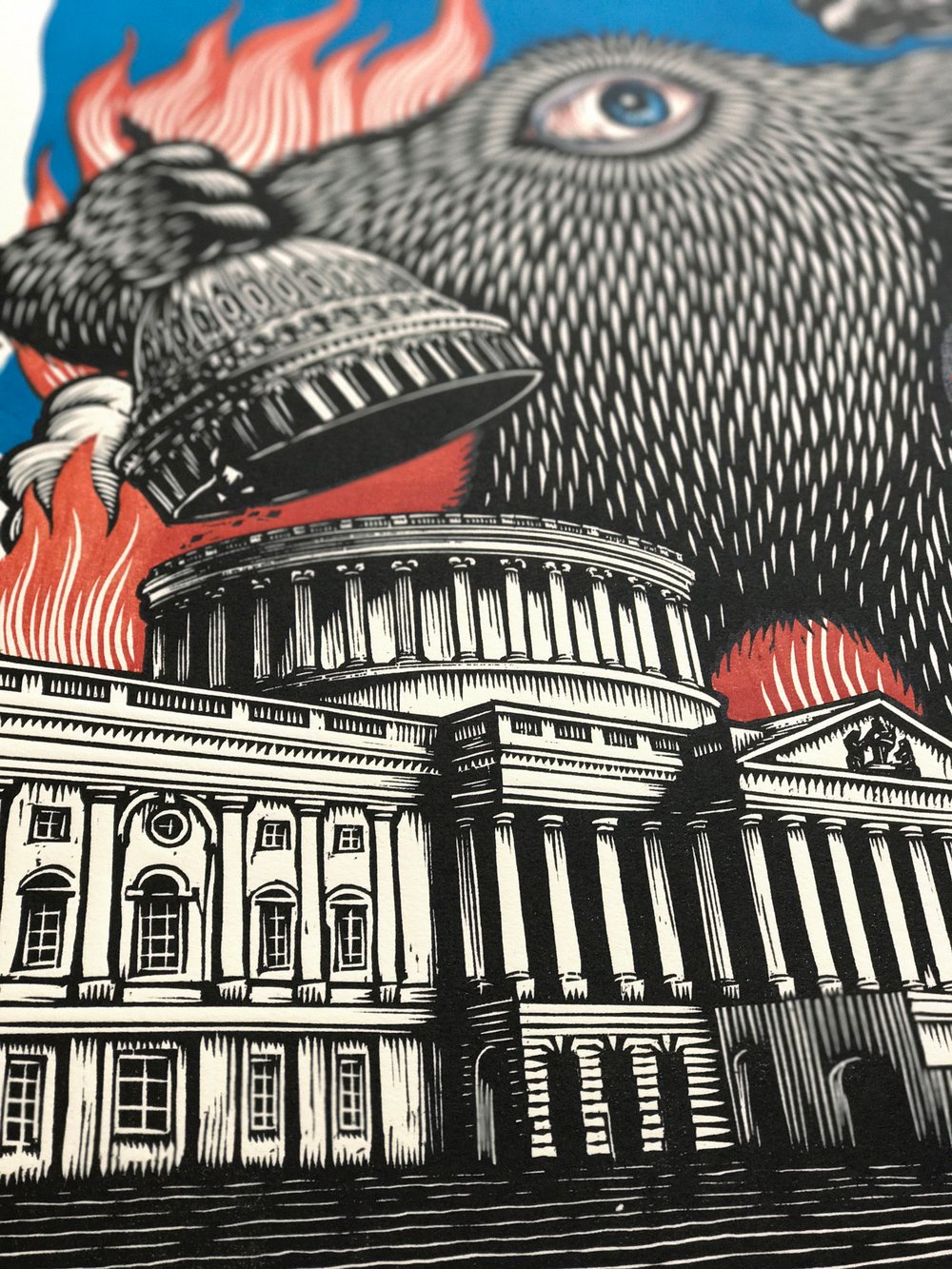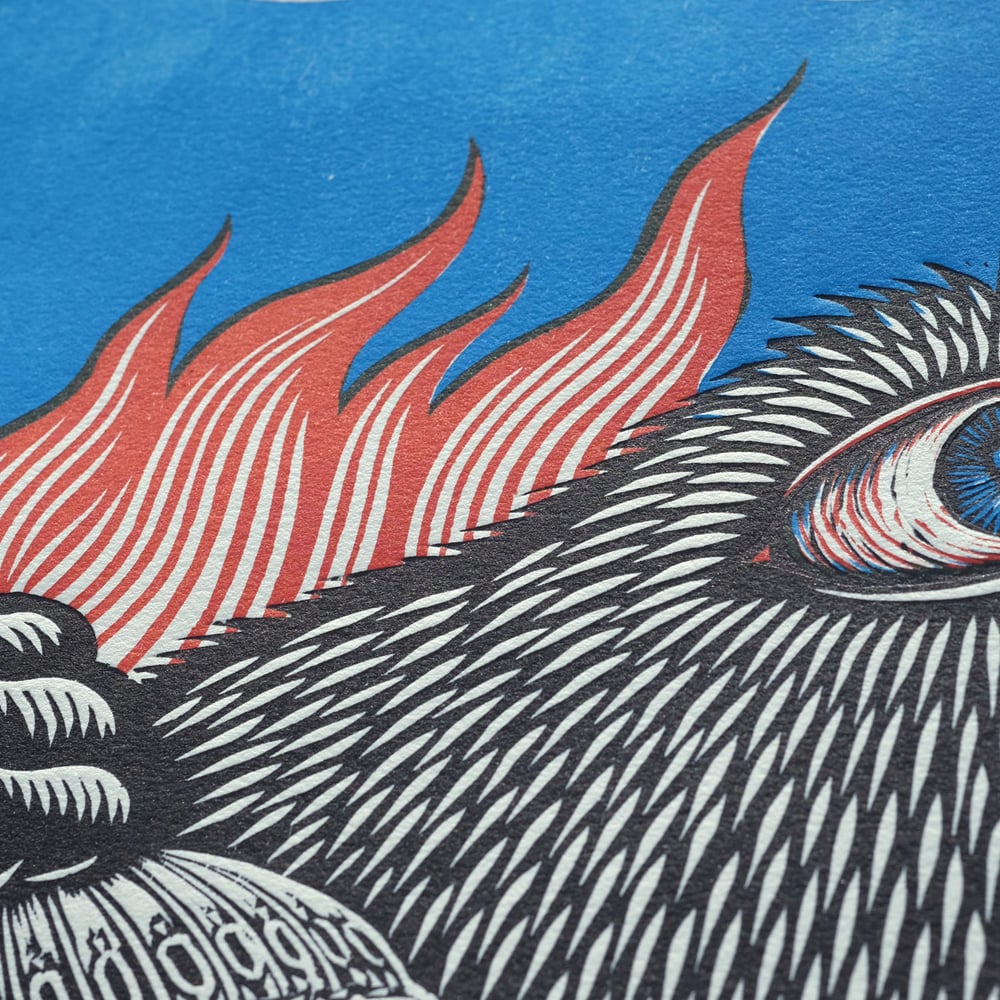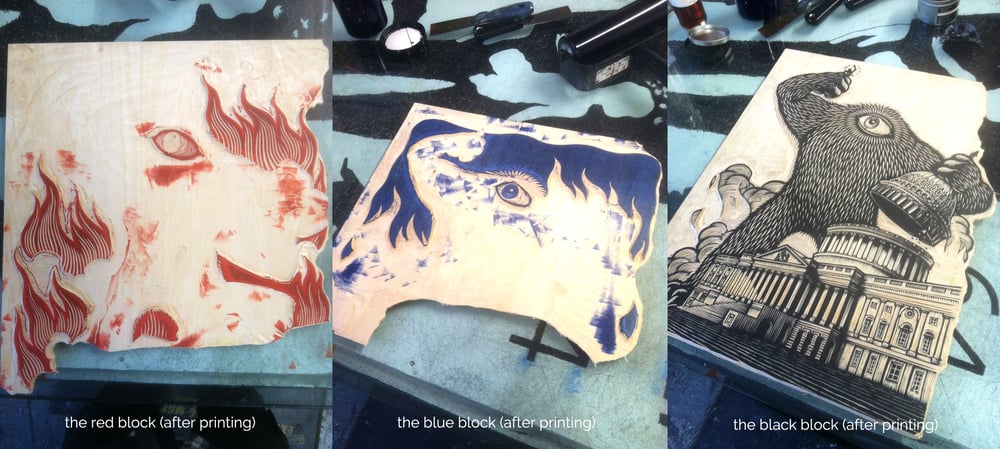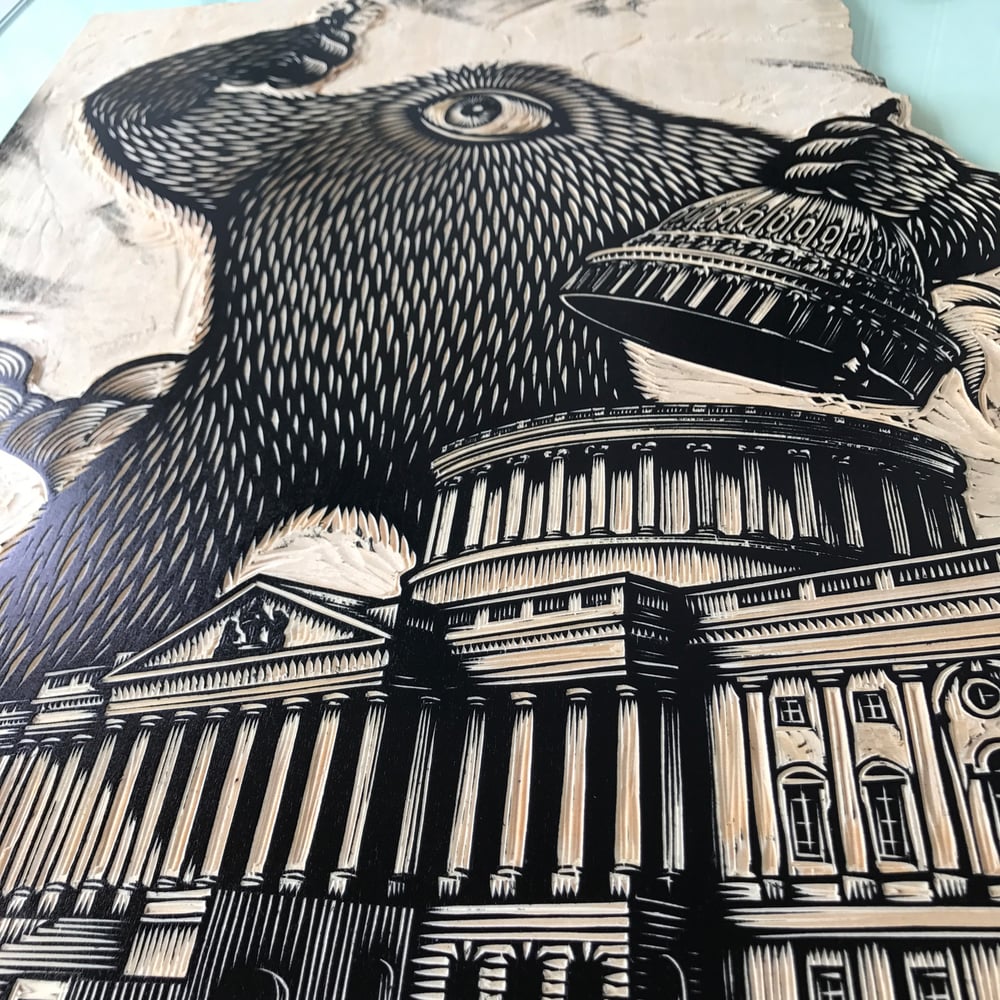 Lifting the lid of the cookie jar, the monster expresses public sentiment toward the senate and congress. When I first carved and printed this in 2015, the Senator in the air was John Boehner. He's outta there now, so I guess that worked pretty well! Now that I'm reprinting another batch in the same edition, I guess it's Paul Ryan.
18X24 ORIGINAL HAND-PRINTED WOODCUT
LIMITED EDITION of 200
Printed directly from the three (black, red and blue) woodblocks it was designed on, signed and numbered. %100 cotton rag paper, in a mylar sleeve with descriptor tag, ready to frame. Museum quality art.