bike. 8"x10" hand-printed original block print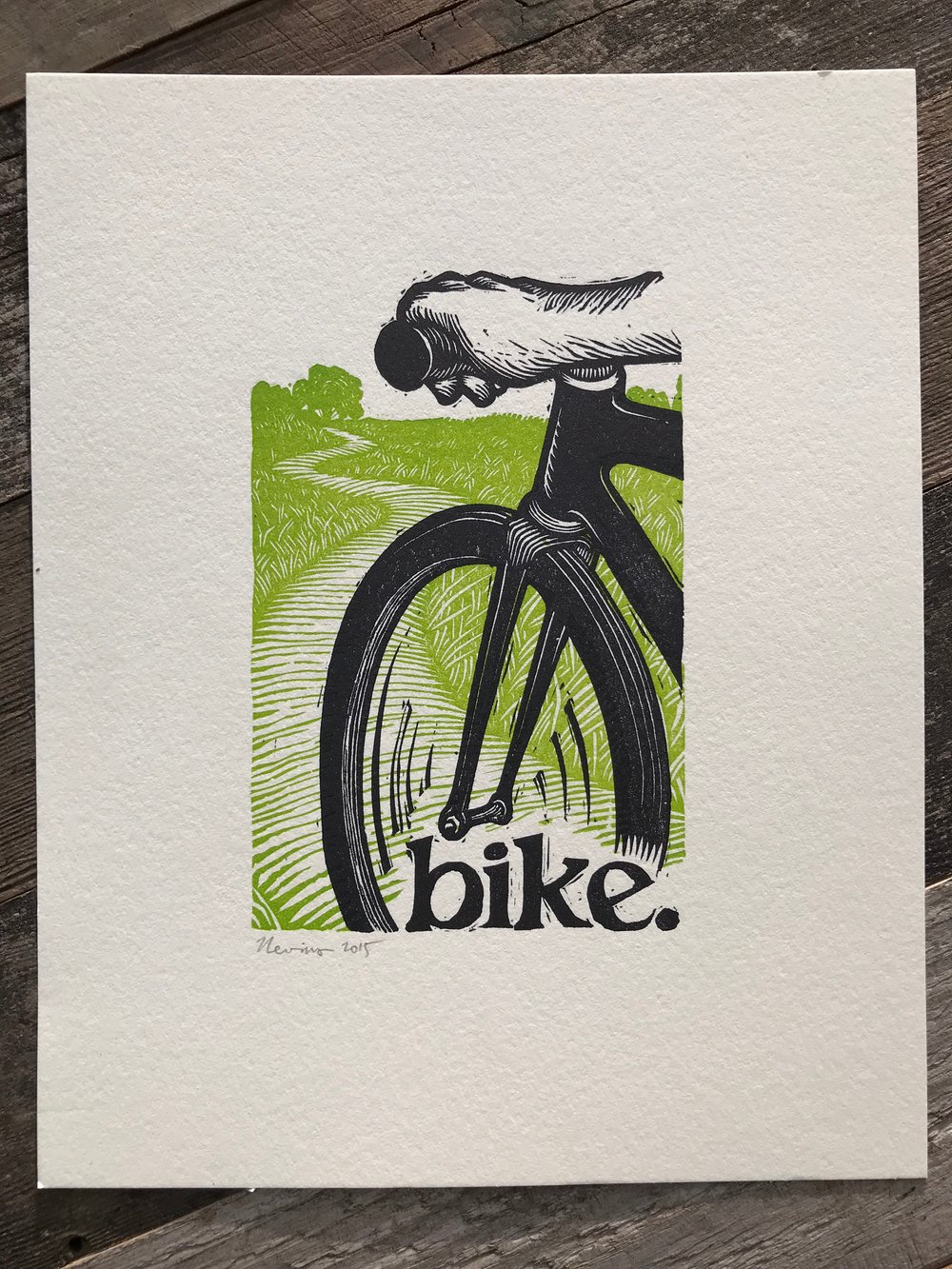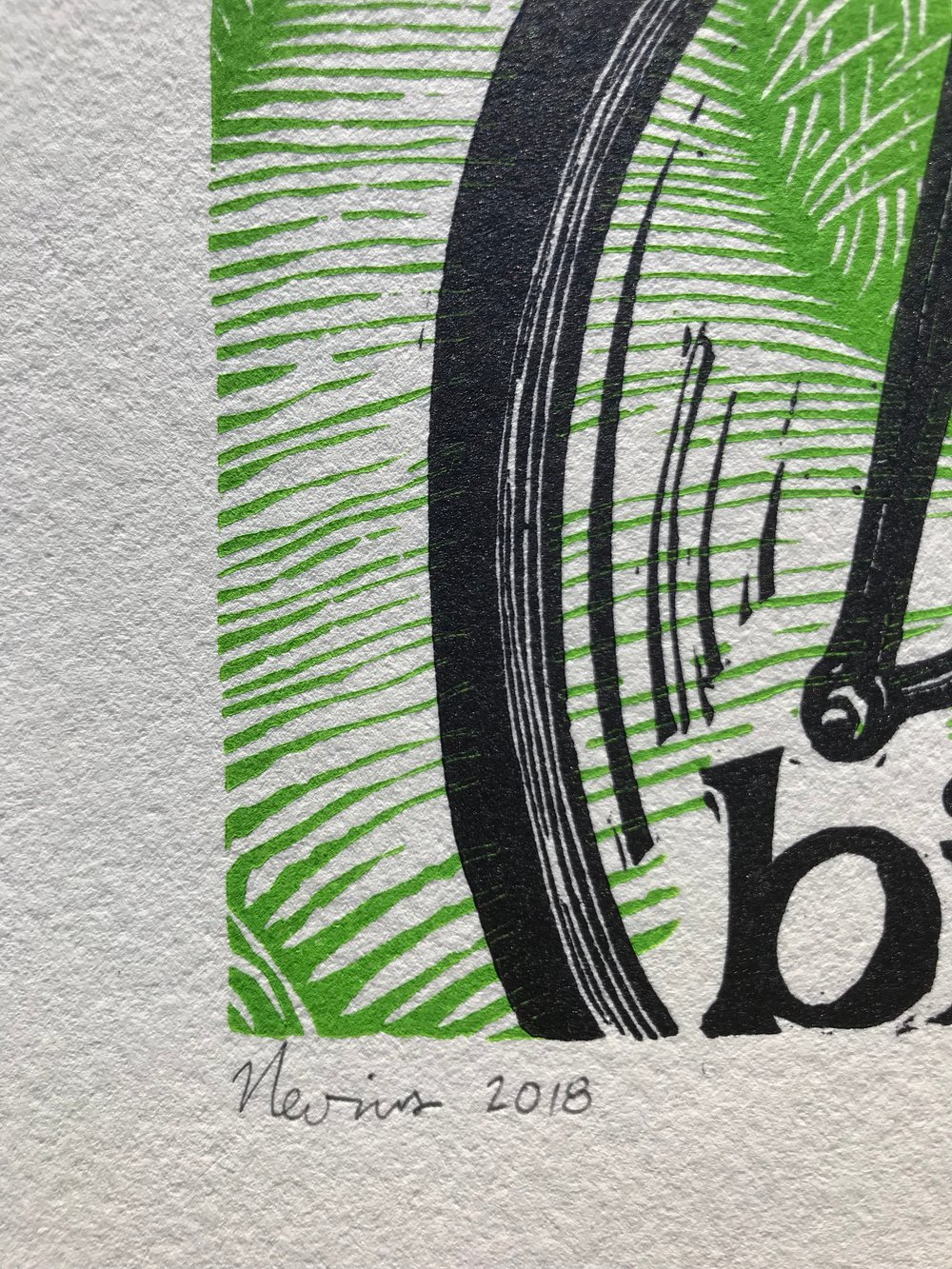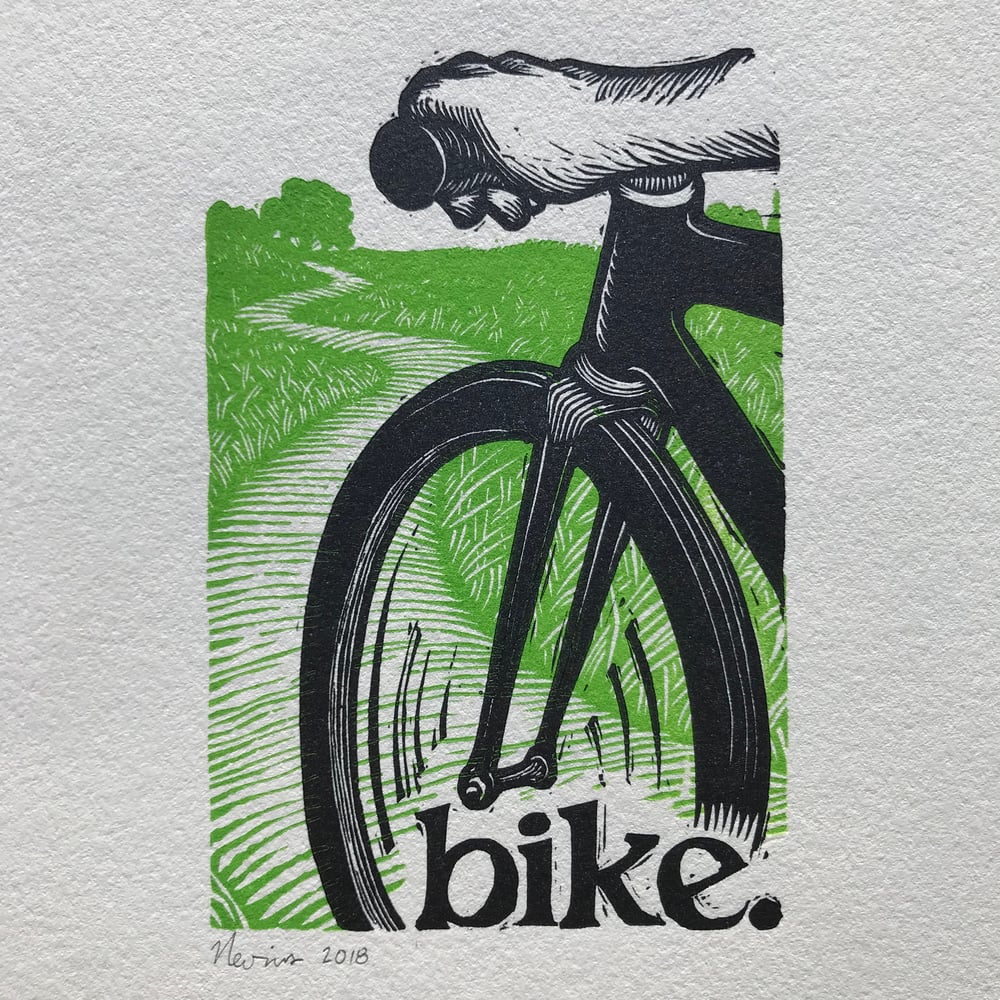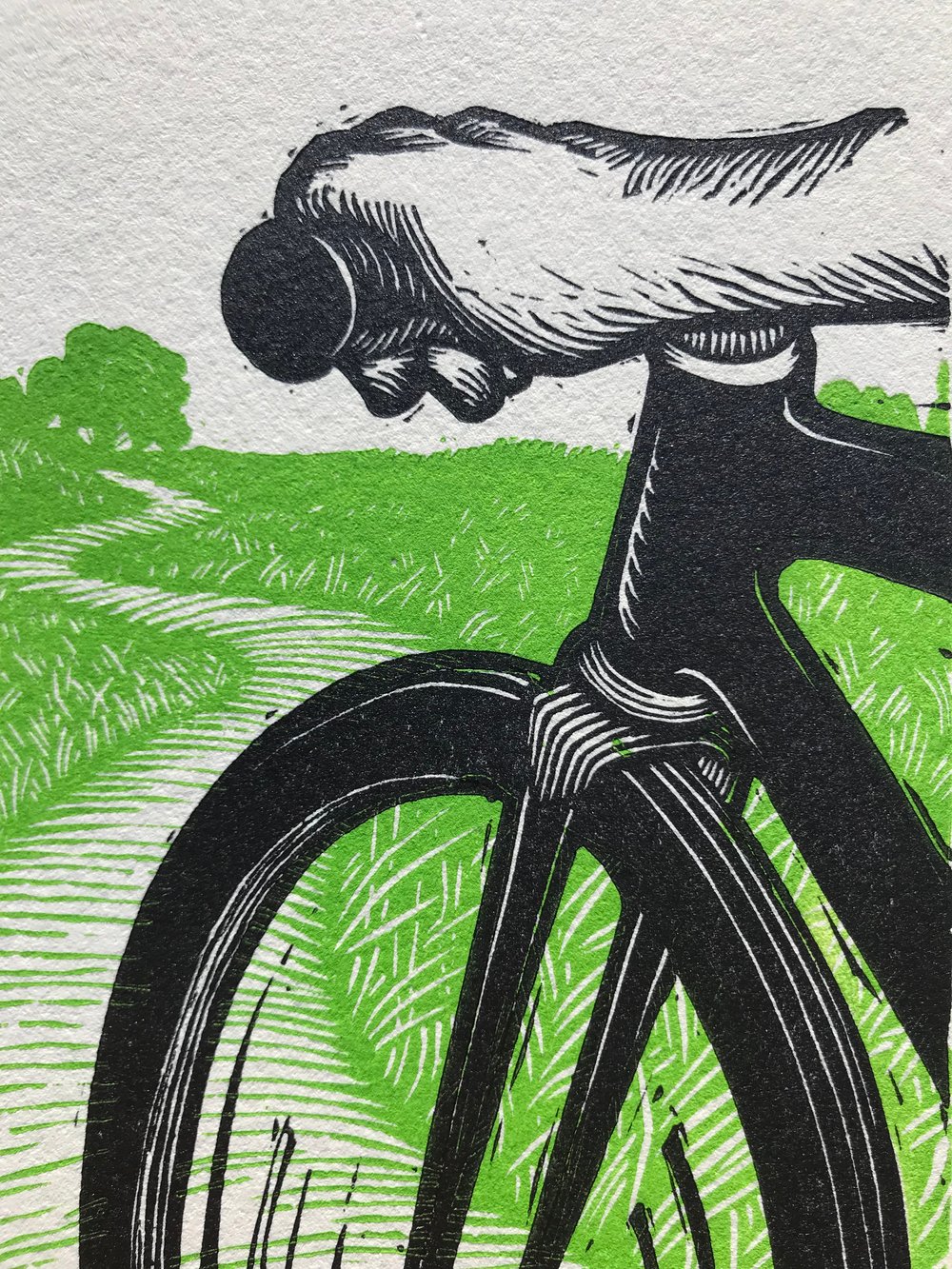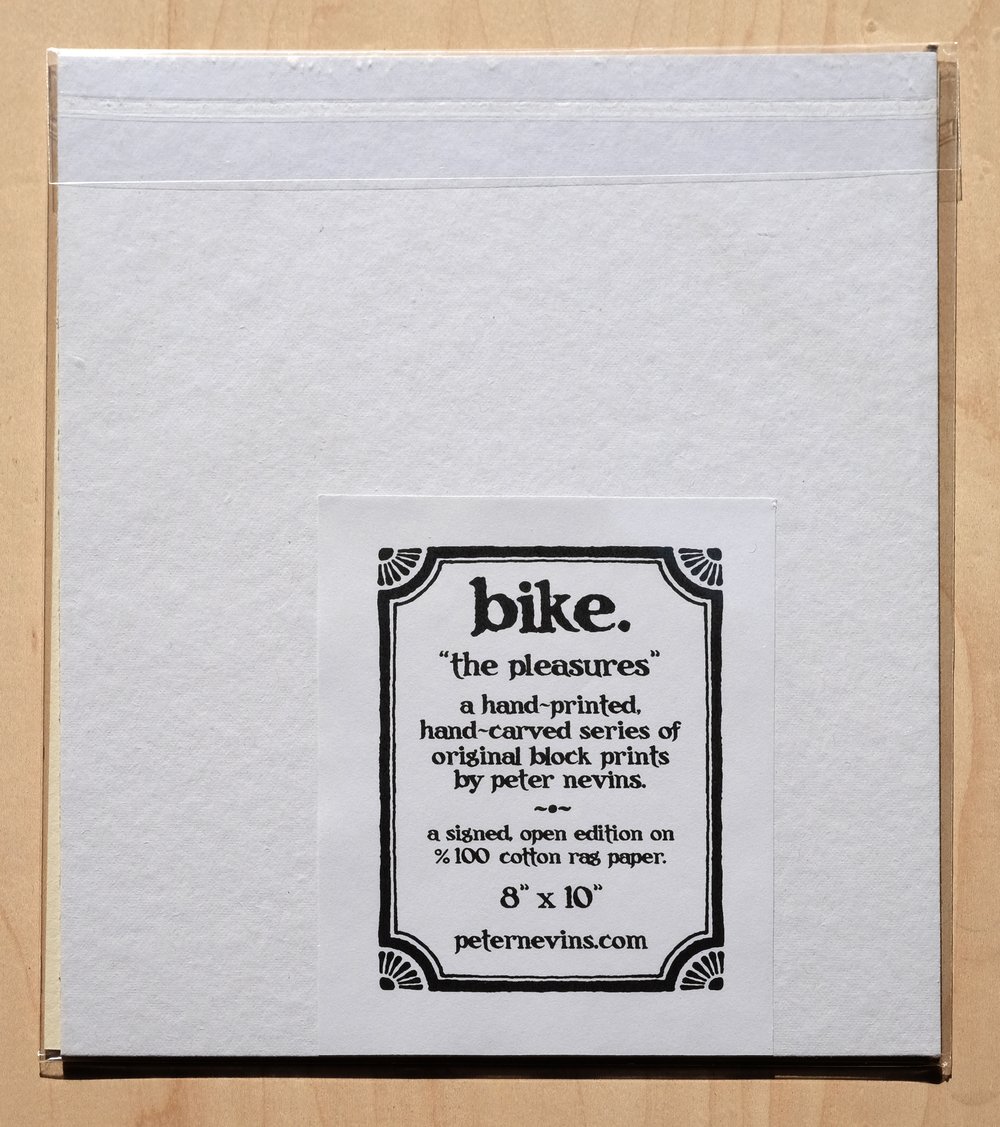 The green and hilly path beckons.
The "pleasures" are meant to be simple reminders to do the things you love, and a kind of meditation on the different activity shown in each.
8x10 HAND-PRINTED ORIGINAL BLOCK PRINT
Printed from the two (black and red) 4x6 linoblocks it was designed on. On %100 cotton rag paper, signed and dated, in a mylar sleeve with backing board.
Very ready to frame, no mat required.
"Bike" is also available as a letterpress card.