The Globe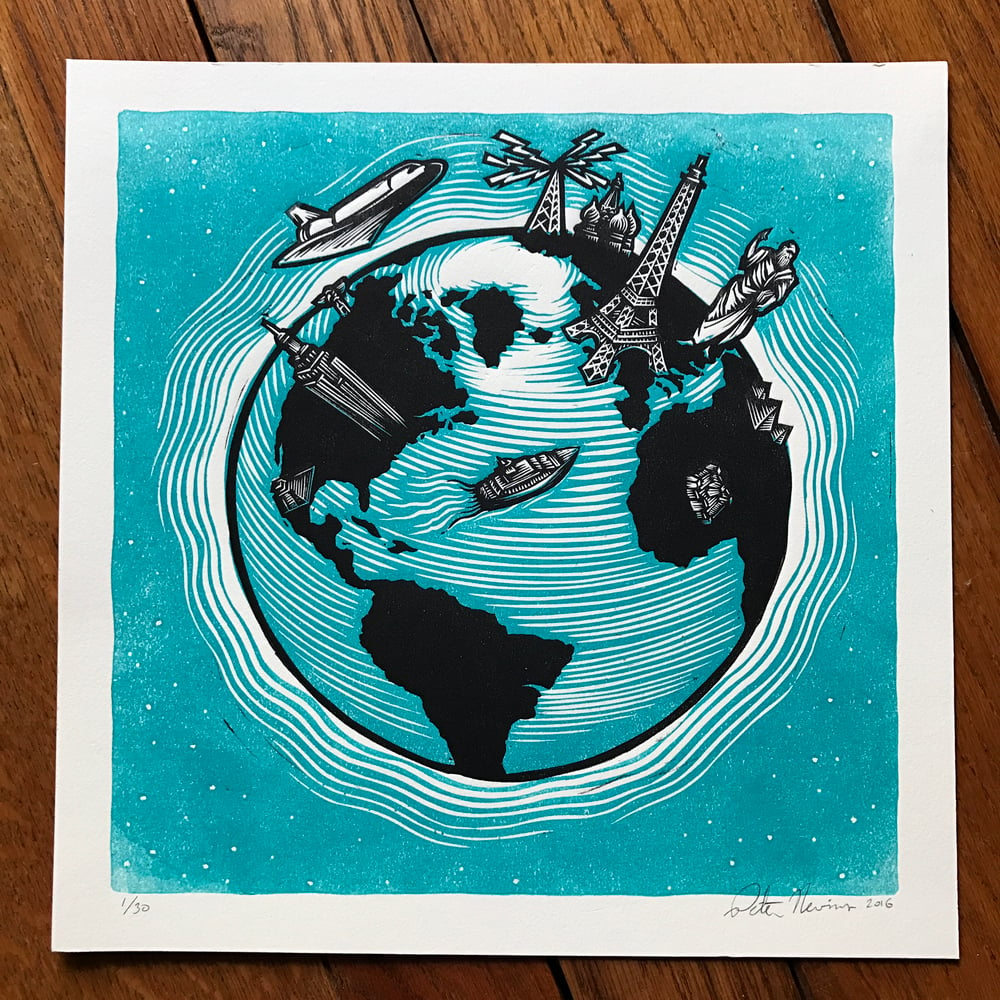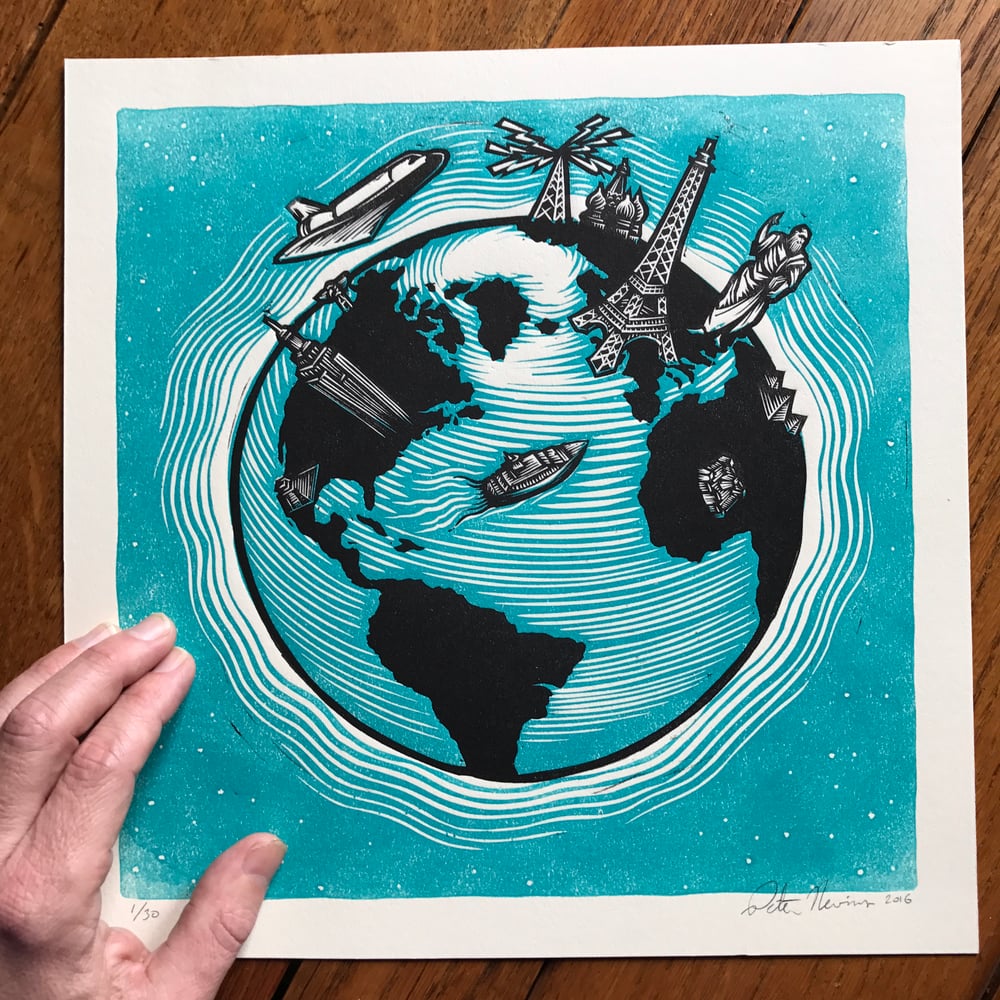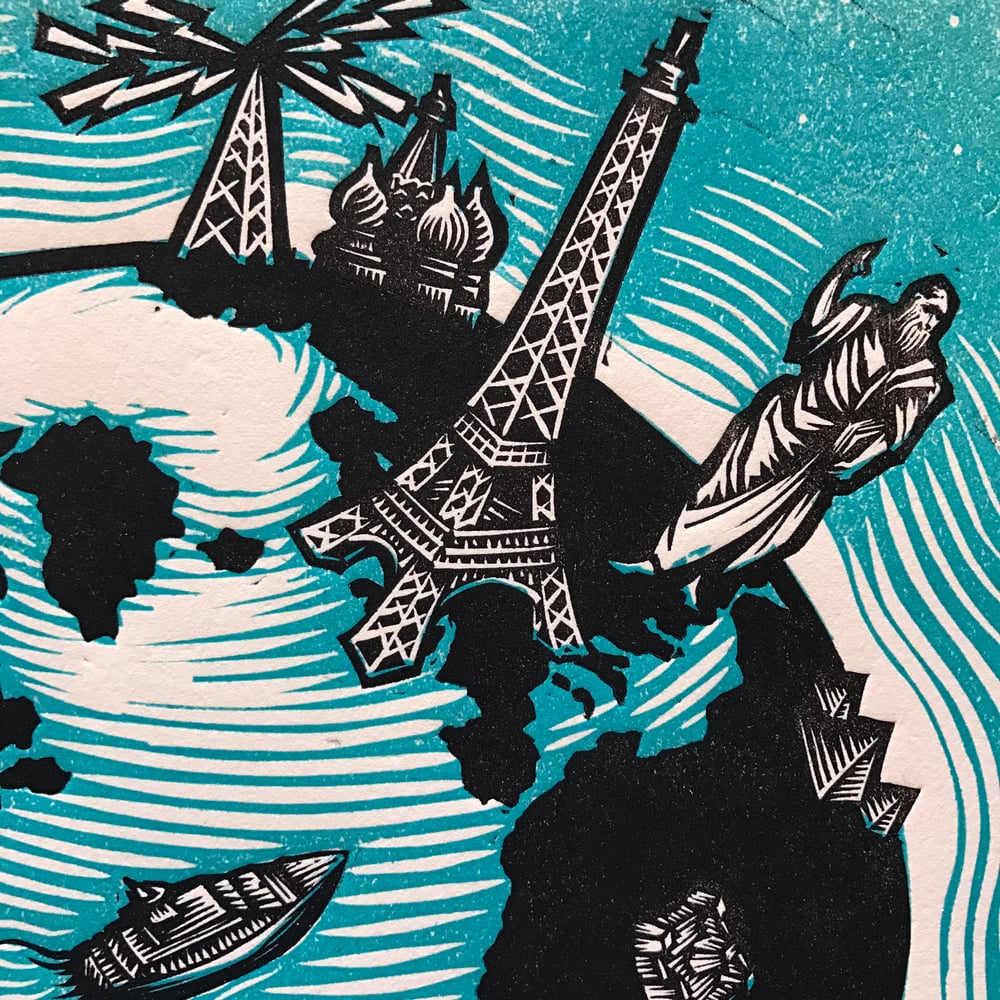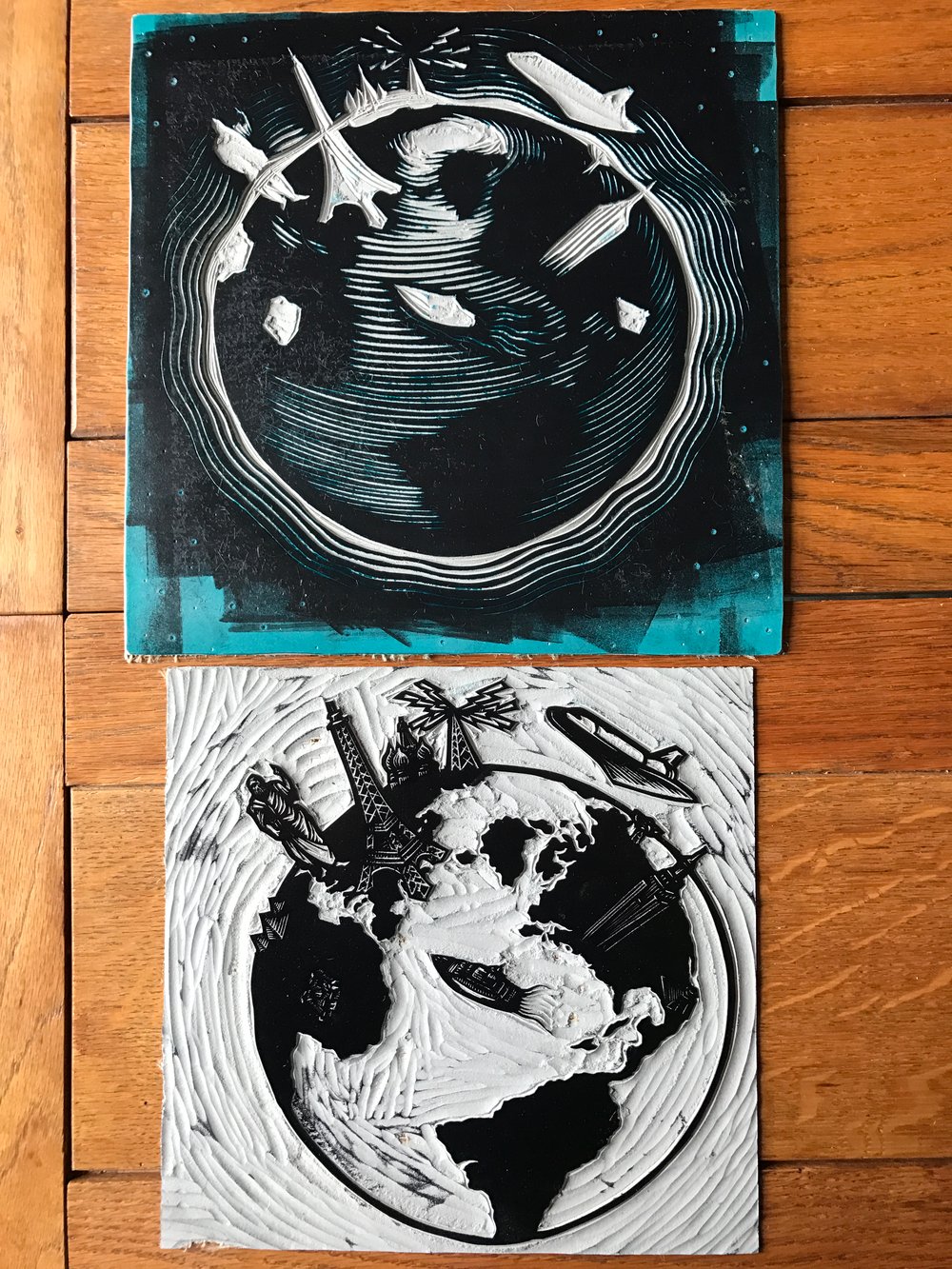 A print that became an illustration in the "Vlad the Astrophysicist" book.
This is meant to represent the achievements of mankind and the book goes on to show how small they are in cosmic time. The image was cropped to show mostly the northern hemisphere, or I would have figured out how to draw Machu Picchu.
A very limited edition of 30 prints, on my usual #110 Cranes Classic Ecru, 100% cotton rag paper. Print size is 12"x12".