TAM LIN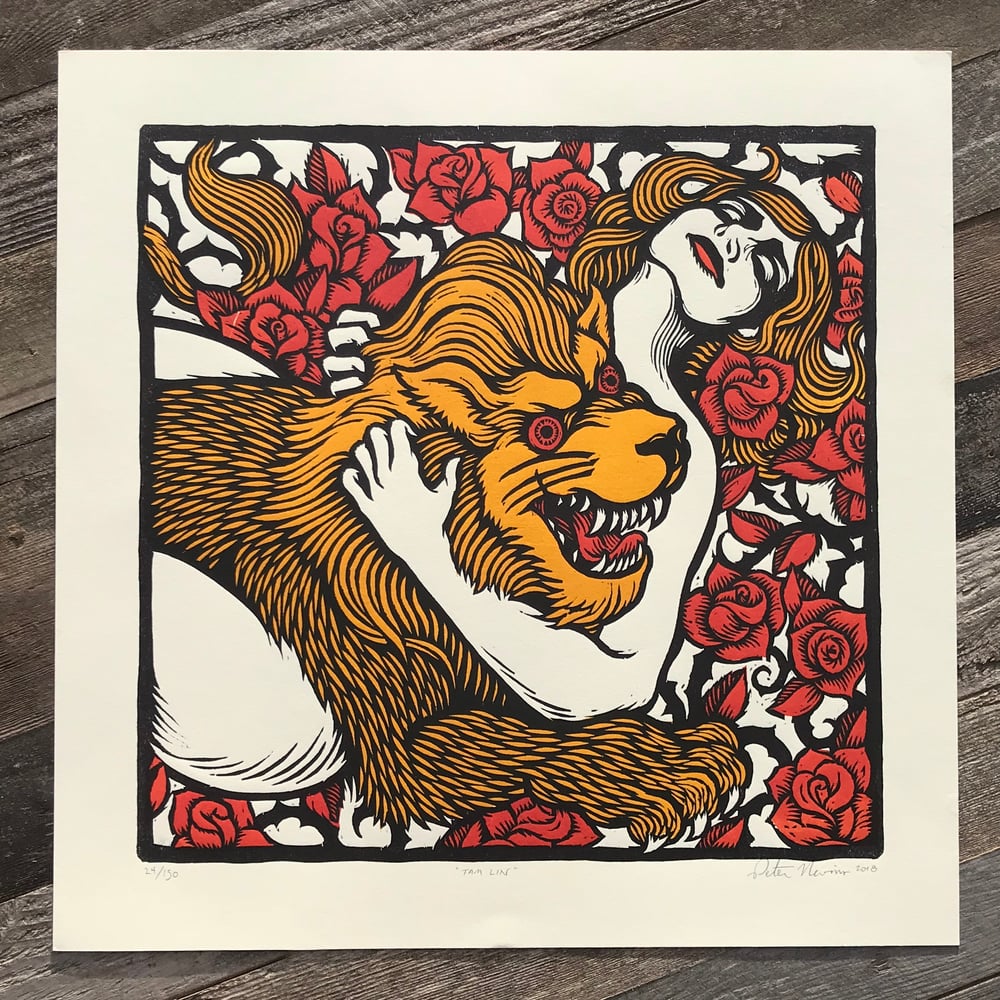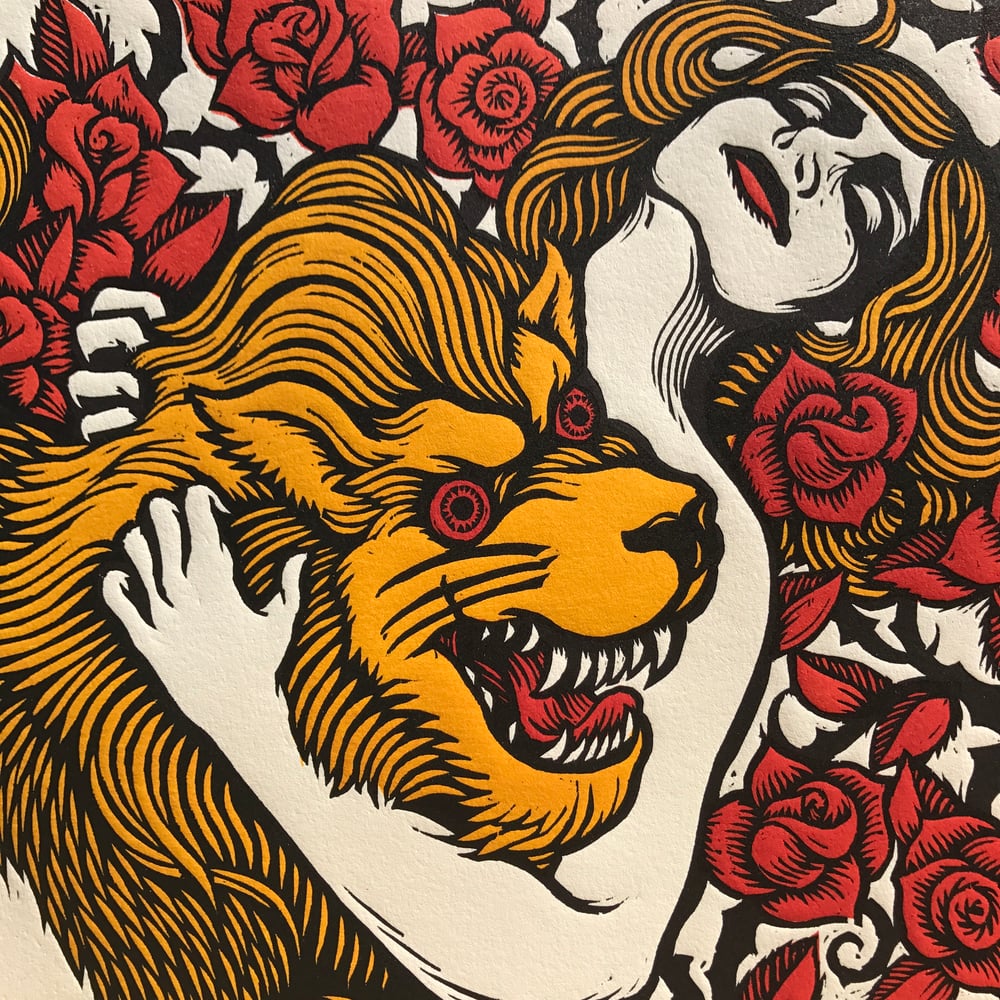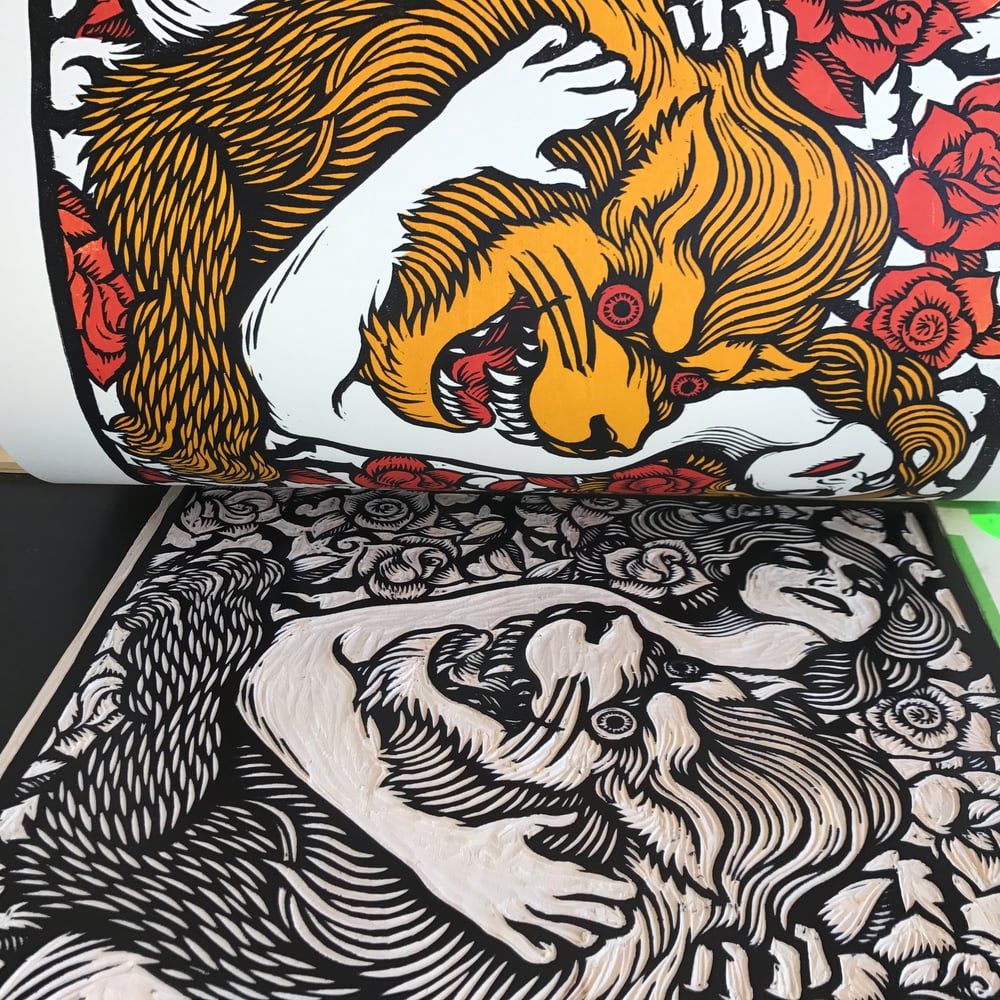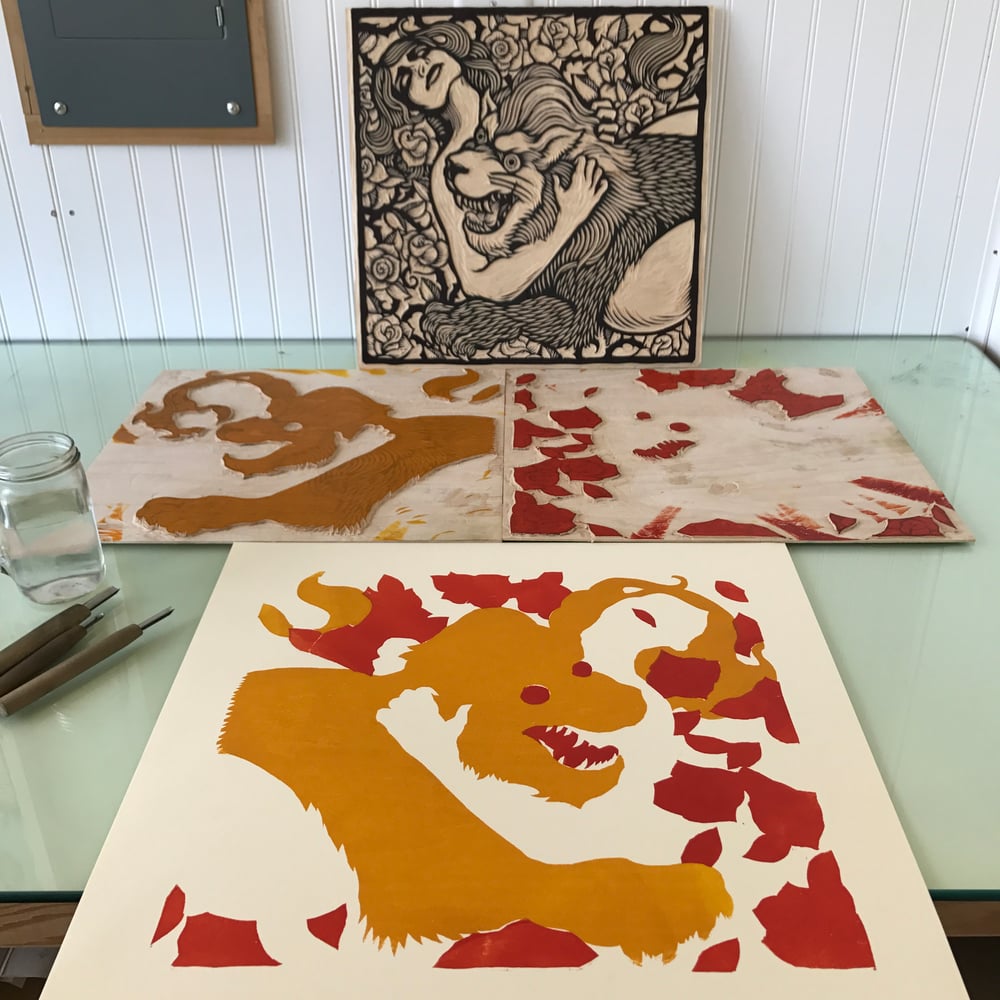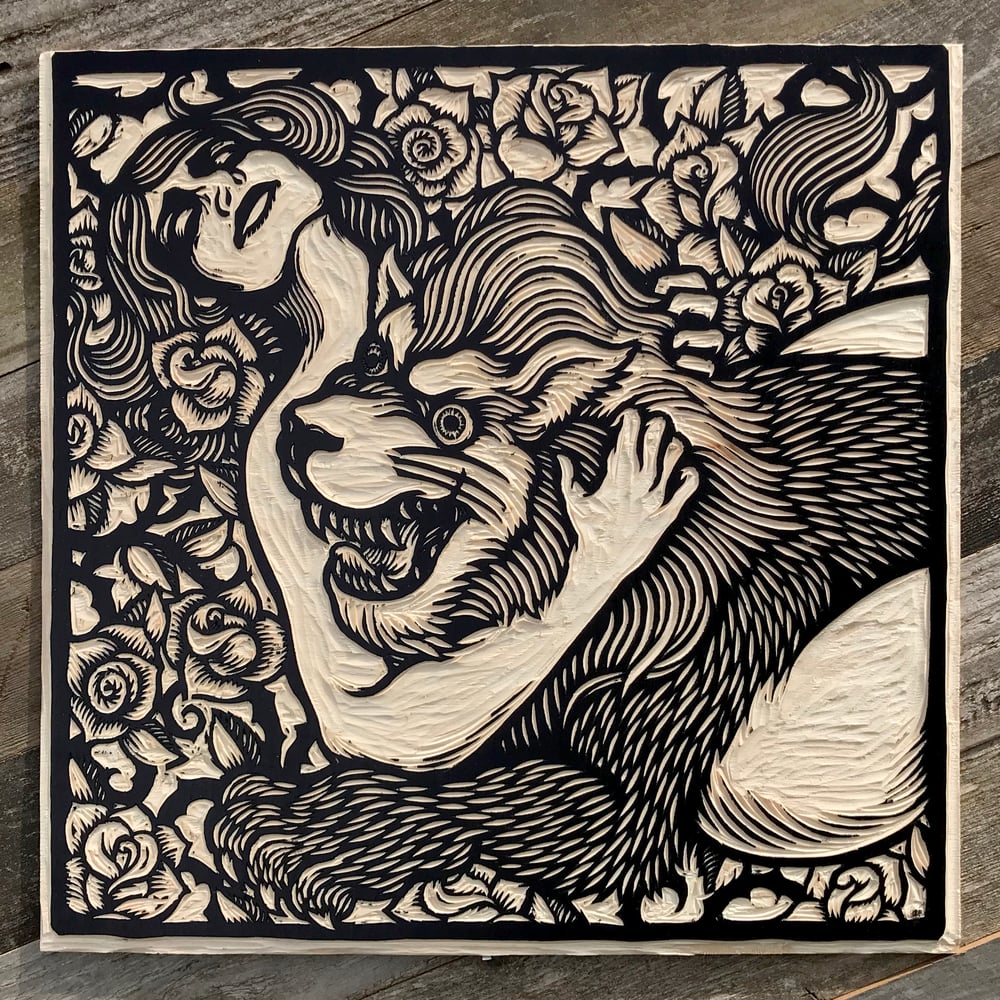 Color Woodcut Print
19.625"x19.625" (50cmx50cm)
Limited Edition of 150 Prints, numbered, signed
Warm White Crane's Crest 100% cotton rag paper
In Mylar Sleeve with Descriptor Tag
LOVE STRONGER THAN FEAR
Tam Lin is an epic old english folk ballad that tells of a girl (Janet) who must hold onto her lover (Tam Lin) while he is transformed into many fearsome things by a spell he's under. Her love must prove stronger than her fear, if she is to win her lover back from this spell.
This was created in collaboration with Anaïs Mitchell and Jefferson Hamer for their BBC FOLK award-winning album Child Ballads, which has 7 of the 300 or so songs collected in the 1890's by one Francis James Child.

"And then I'll change all in your arms

Into a lion bold

But hold me tight and fear me not

And you will love your child."


It felt really good to illustrate the songs using this technique, which hasn't changed much since the songs themselves were written. The hand-carved, hand-printed look lends itself to the look of "dark epic tapestry," as Anaïs called it. Big thanks to Anaïs, Jefferson, and Anaïs' manager Liz Riches, who helped me hone the ideas.
Tam Lin from Peter Nevins on Vimeo.