Serpent and Ship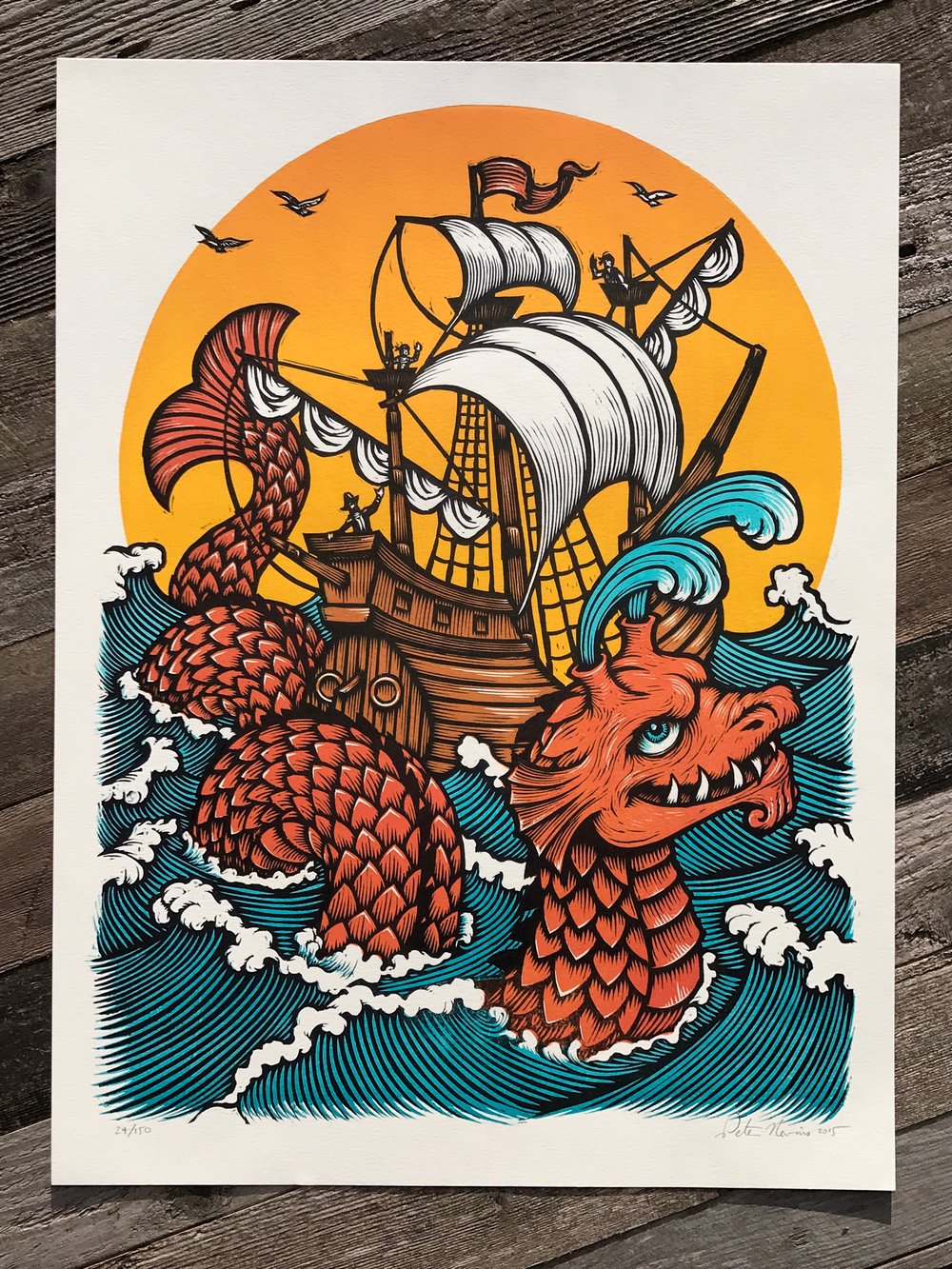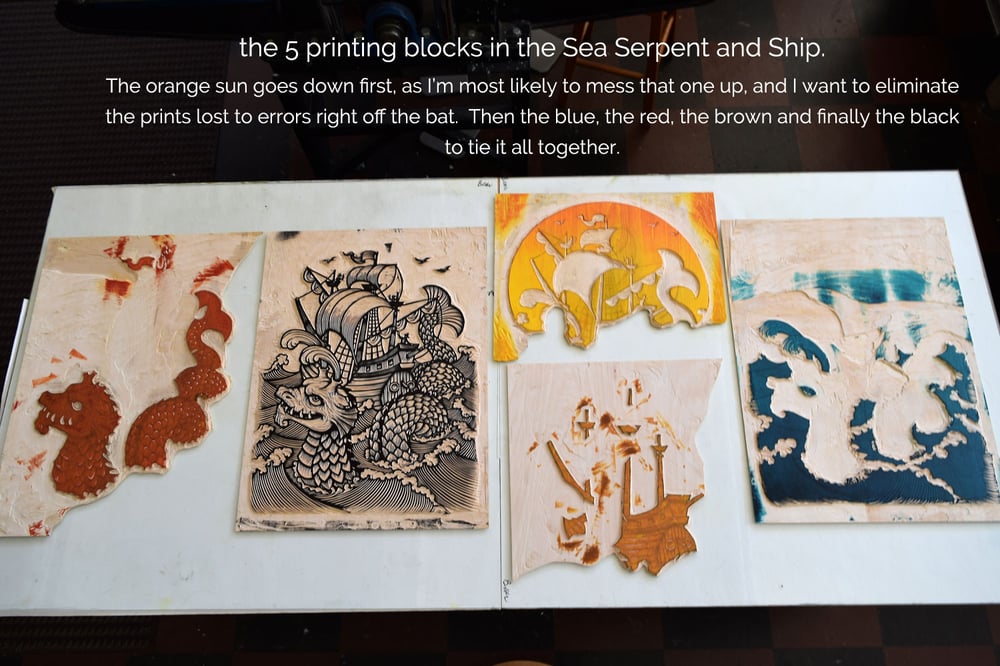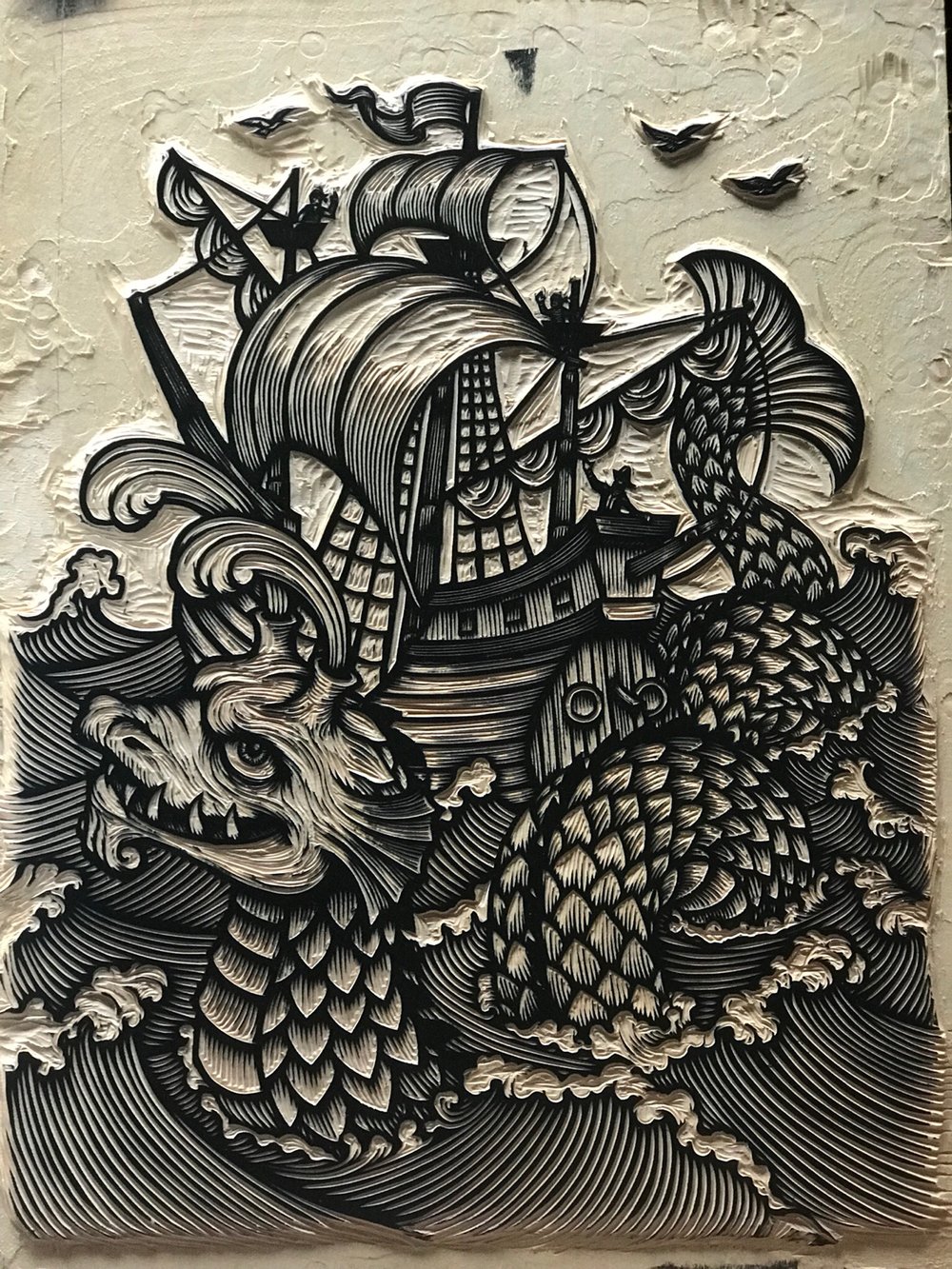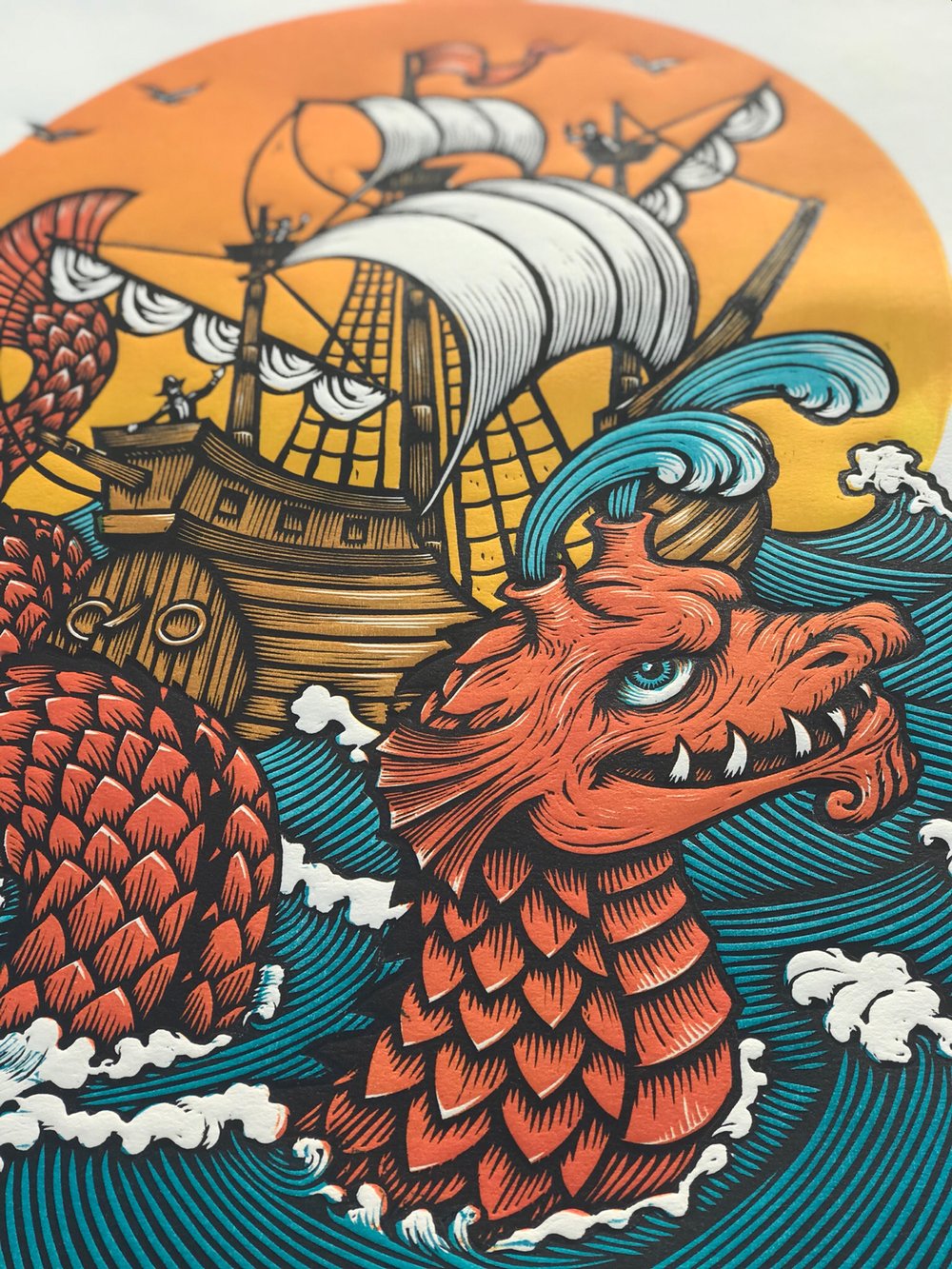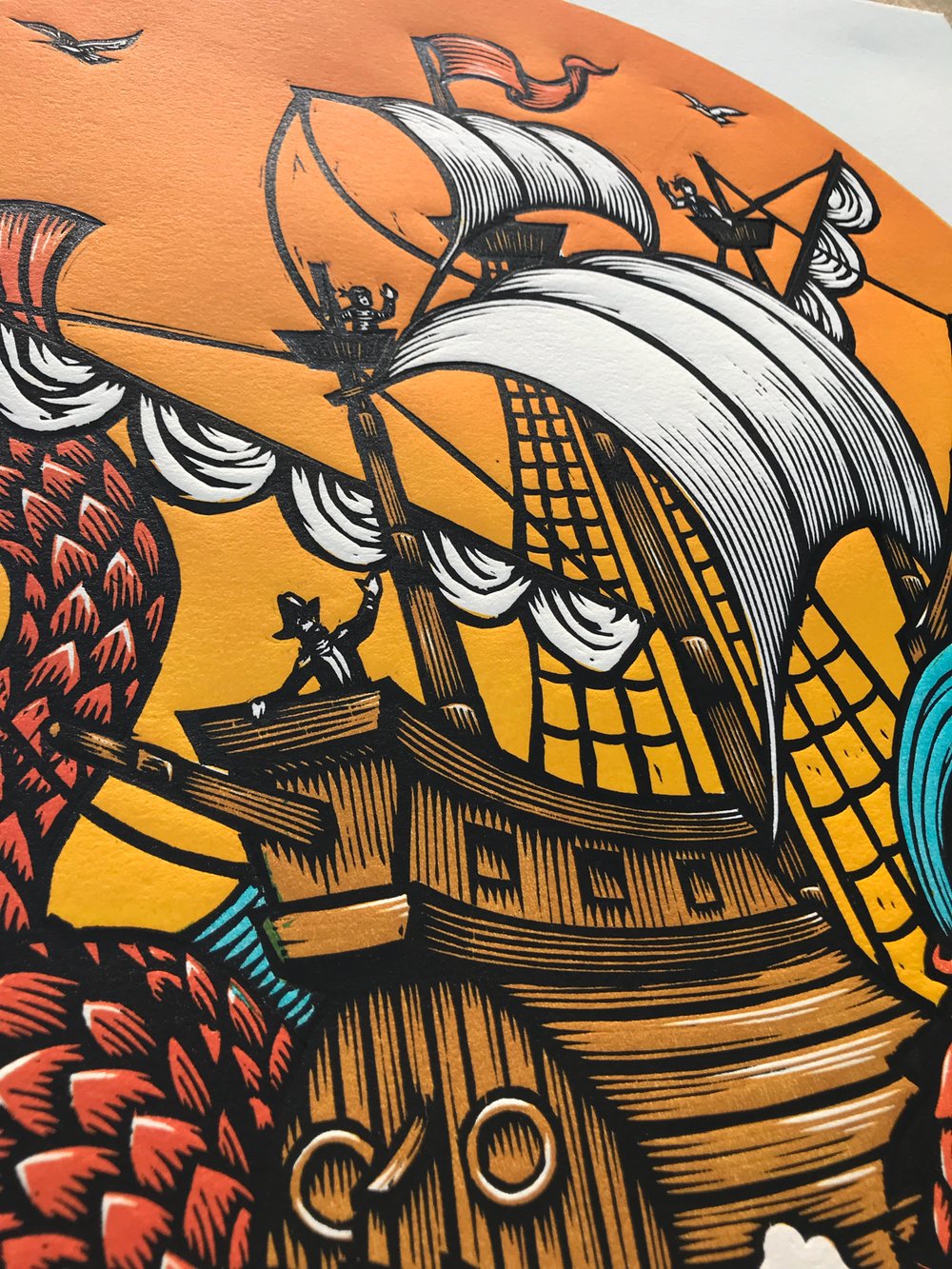 18X24 ORIGINAL
STANDARD FRAME SIZE
HAND-PRINTED 5 Color WOODCUT
LIMITED EDITION of 150
ON CRANES' ECRU %100 RAG COTTON 300GSM PAPER
SIGNED AND NUMBERED
DESCRIPTOR TAG
MYLAR SLEEVE
Hand printed (on an etching press) directly from the FIVE (TURQUOISE, YELLOW/RED BLEND, SHIP TIMBER BROWN, SERPENT RED, AND BLACK) woodblocks it was designed on. On %100 cotton rag paper, in a mylar sleeve with descriptor tag, ready to frame.
The serpent glides by the ship. Harmony on the waves. Sailors (Pirates?) wave as the scaly beast spouts a breath, all in front of a sunrise on the sea.
hand printed (on an etching press) from
5 (five) hand-carved woodblocks, one for each color.
As with all my prints, there is a 3-D effect made by the indentation of the block pressing into the paper, and this can be accentuated with specific lighting.