Riddles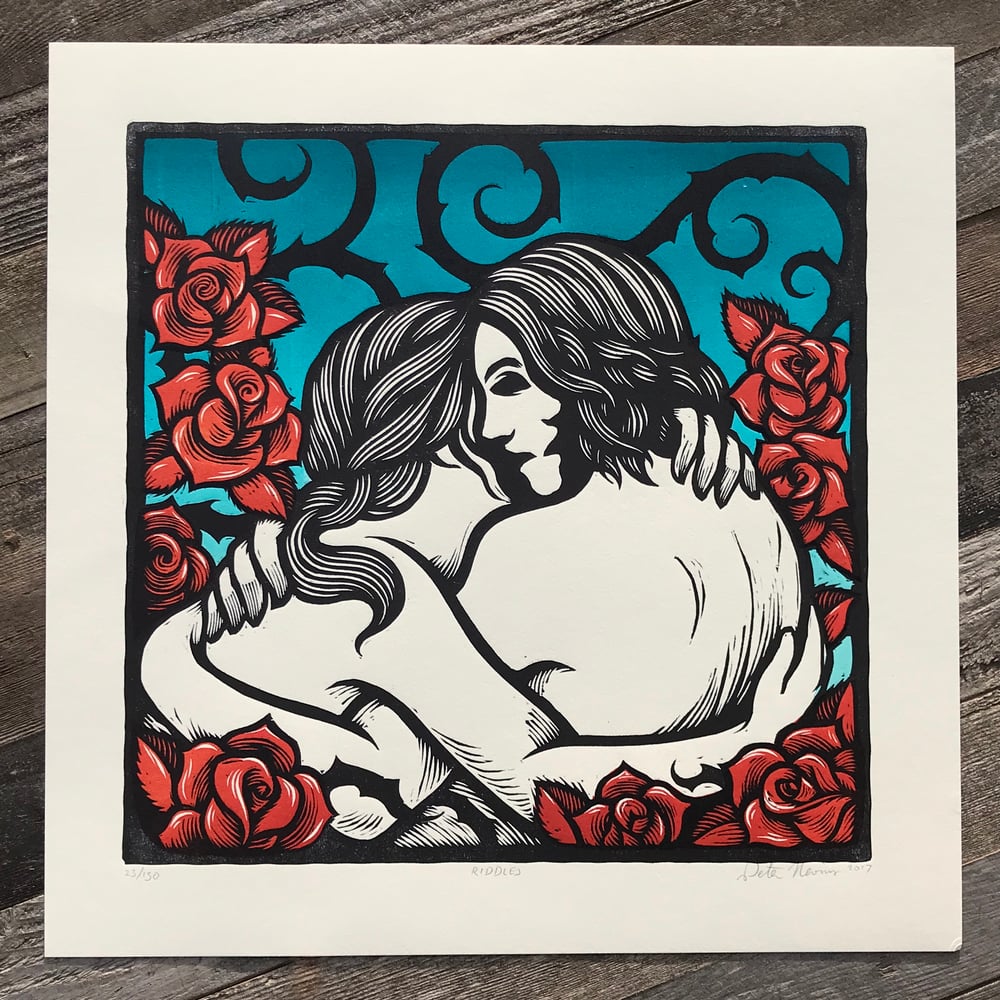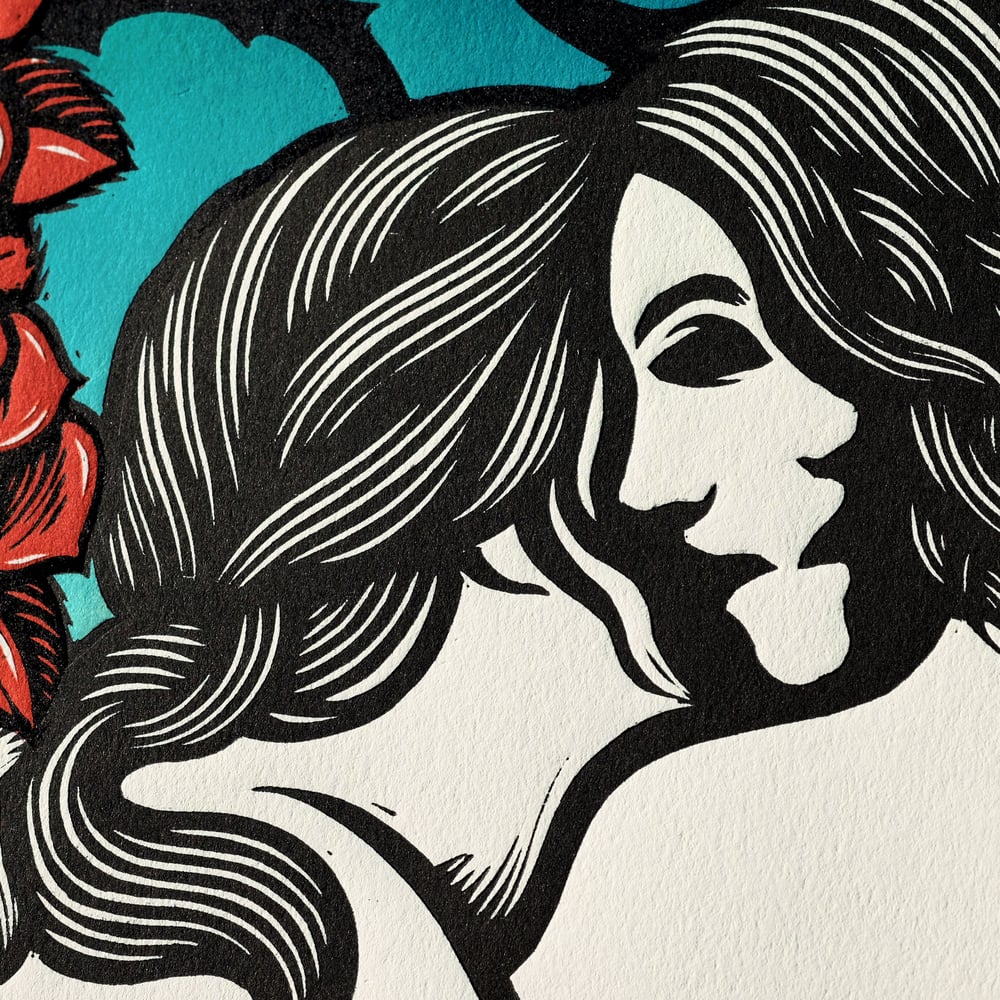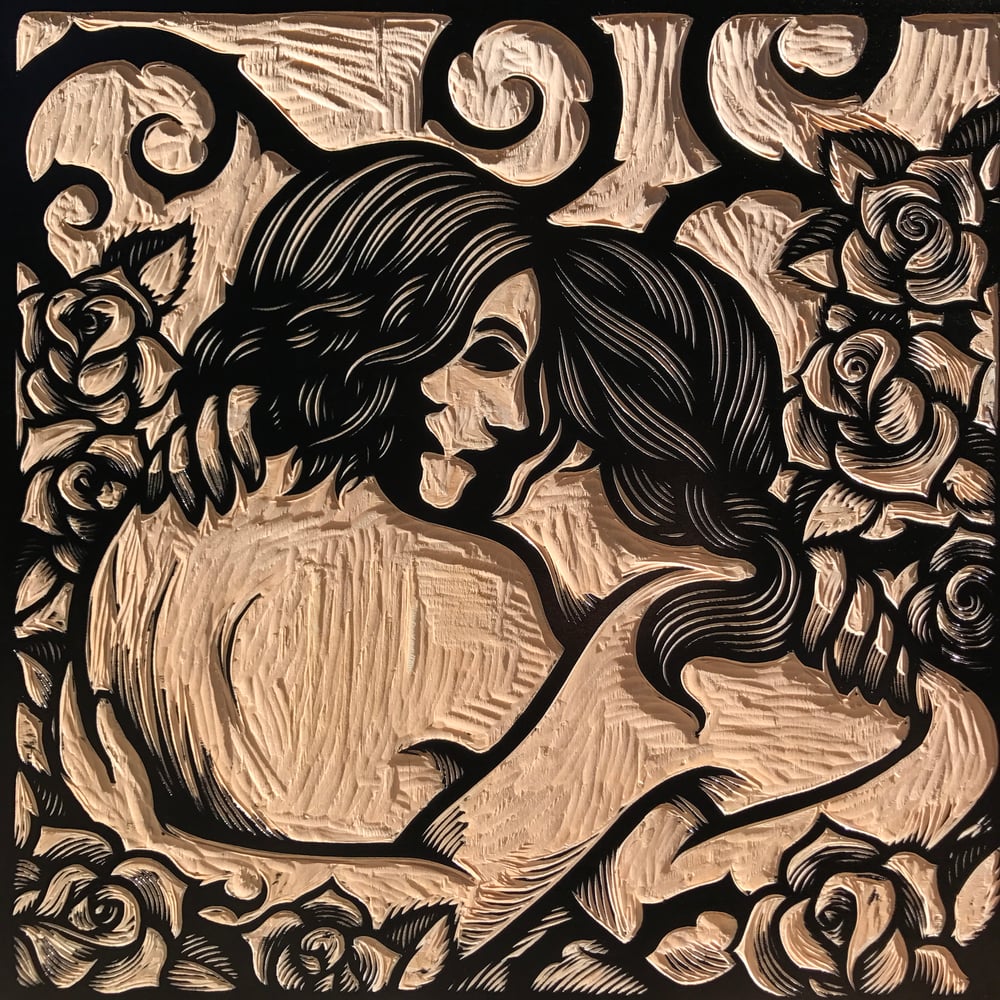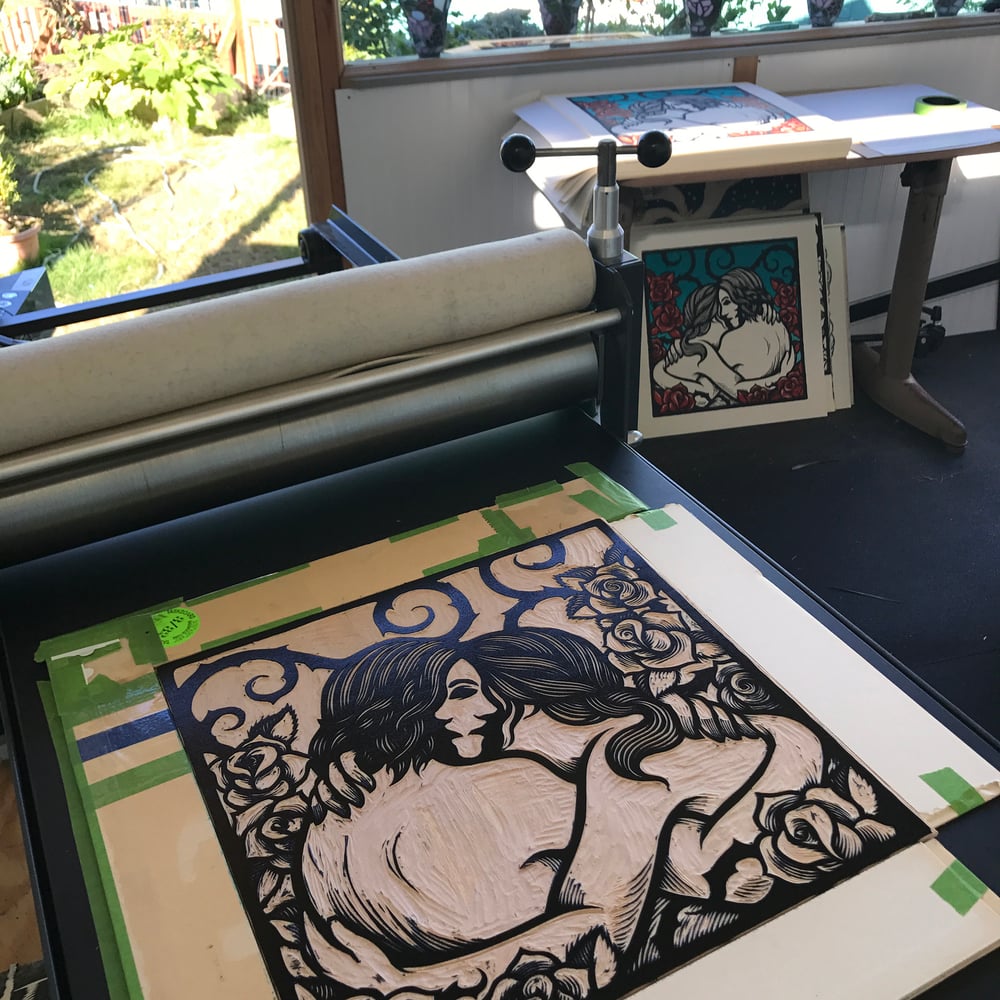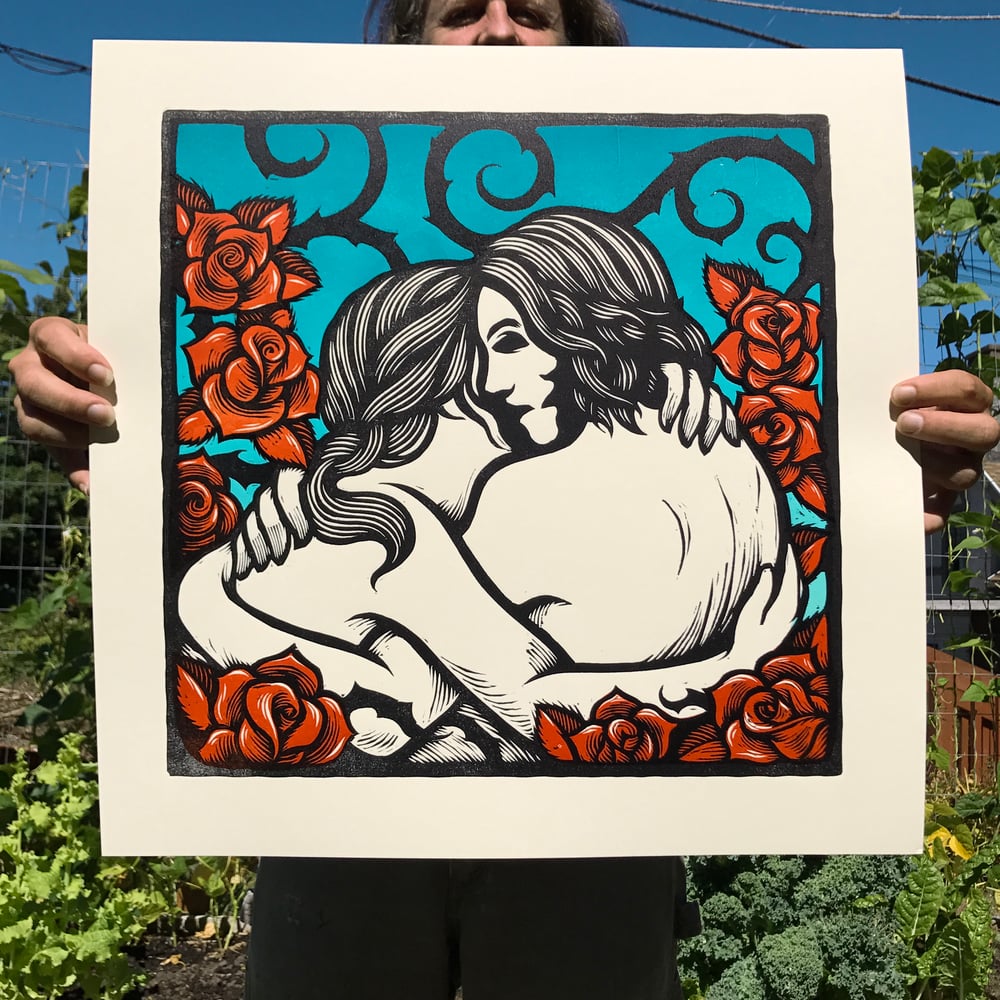 3 Color Woodcut Print
19.625"x19.625" (50cmx50cm) (A Standard European Frame Size)
Limited Edition of 150 Prints, numbered, signed
Warm White Crane's Crest 100% cotton rag paper
In Mylar Sleeve with Descriptor Tag
A couple holds each other in the twilight, her face overlapping his, or... his over hers. I still see it differently every time. The title comes from the song "Riddles Wisely Expounded," which is part of a series of folk songs that Anaïs Mitchell asked me to illustrate.
Anaïs and I collaborated on the style of the design and this image was used as the album cover for her and Jefferson Hamer's 2013 album, "Child Ballads."
Variants of the lyrics to this ballad go back at least as far as 1450, but the first known tune was attached to it in 1719.

And in the morning, come the day
She said, "Young man, will you marry me?"
And he said, "Yes, I'll marry thee
If you can answer this to me:"
"What is greener than the grass?
And what is smoother than the glass?"
"What is louder than a horn?
And what is sharper than a thorn?"
"What is deeper than the sea?
And what is longer than the way?"
From there, proceed her answers.
Anaïs Mitchell and Jefferson Hamer recorded their new arrangement of this song on their BBC FOLK award-winning album, which has 7 of the 300 or so songs collected in the 1890's by a Francis James Child.