New Moon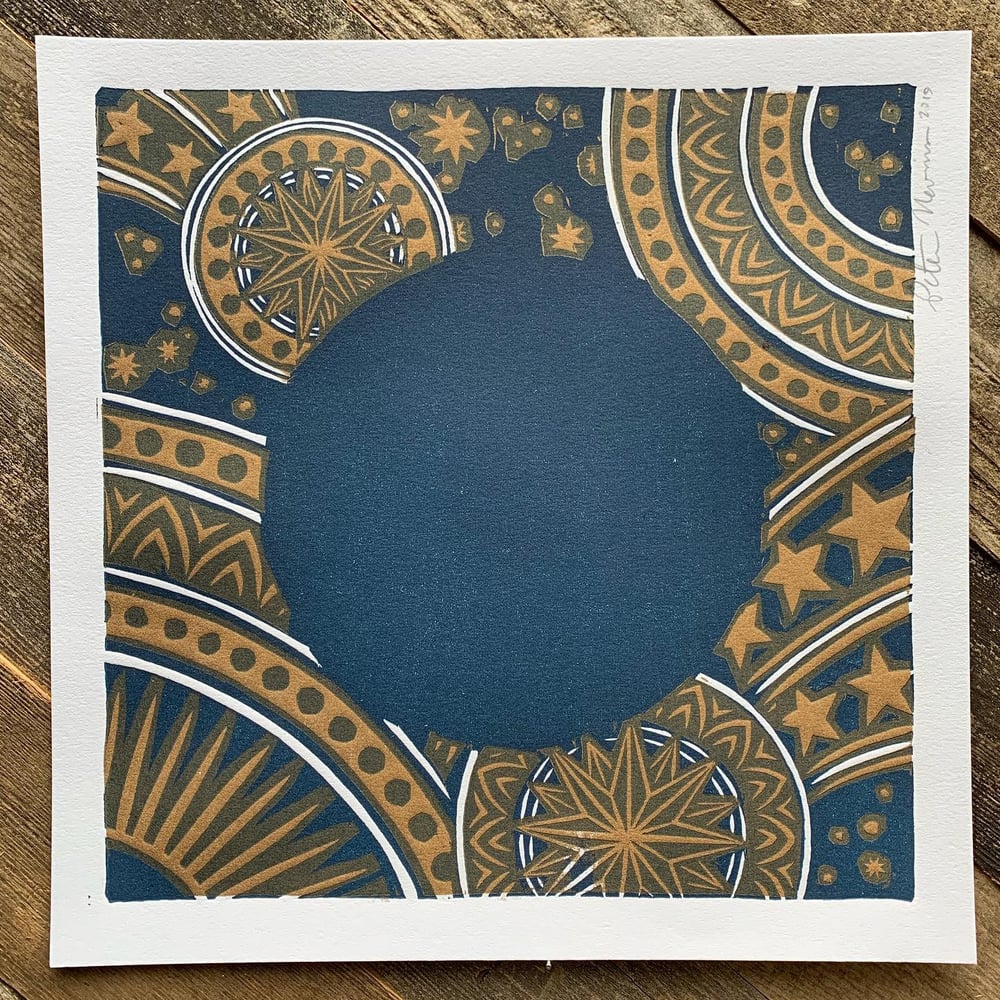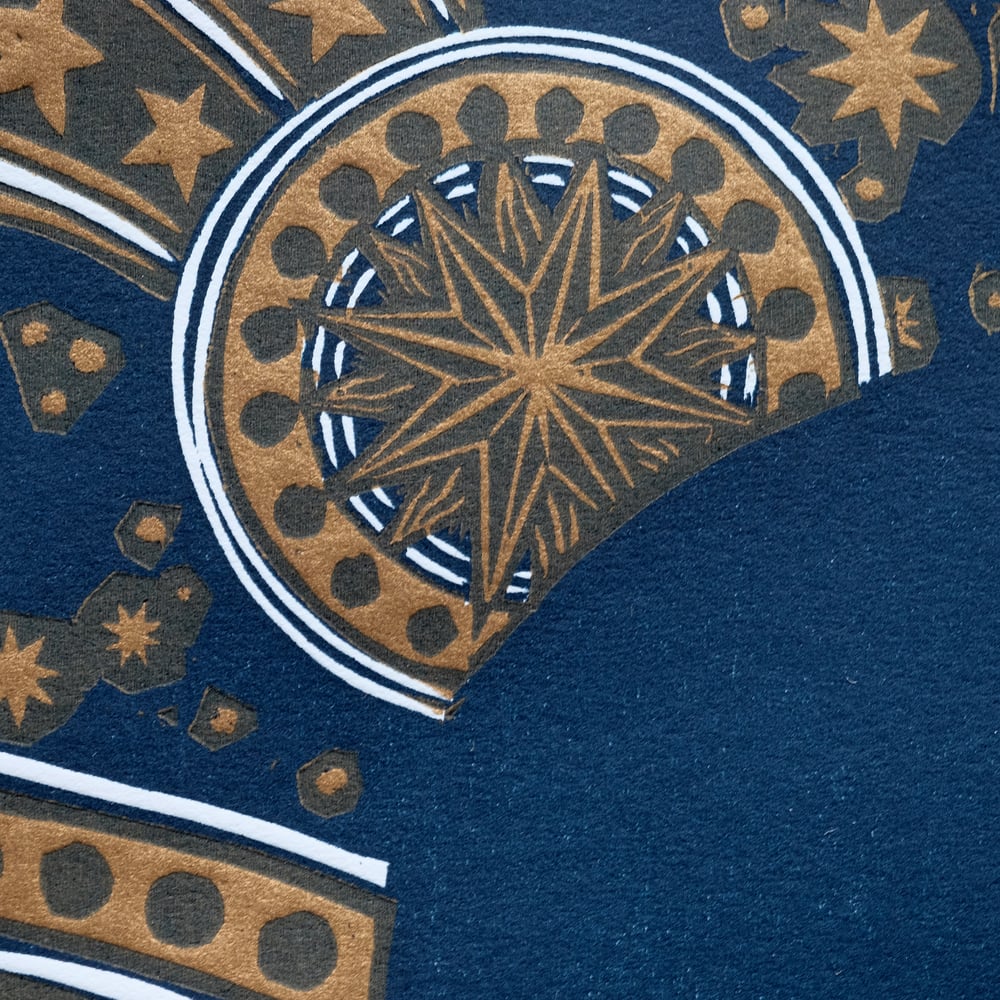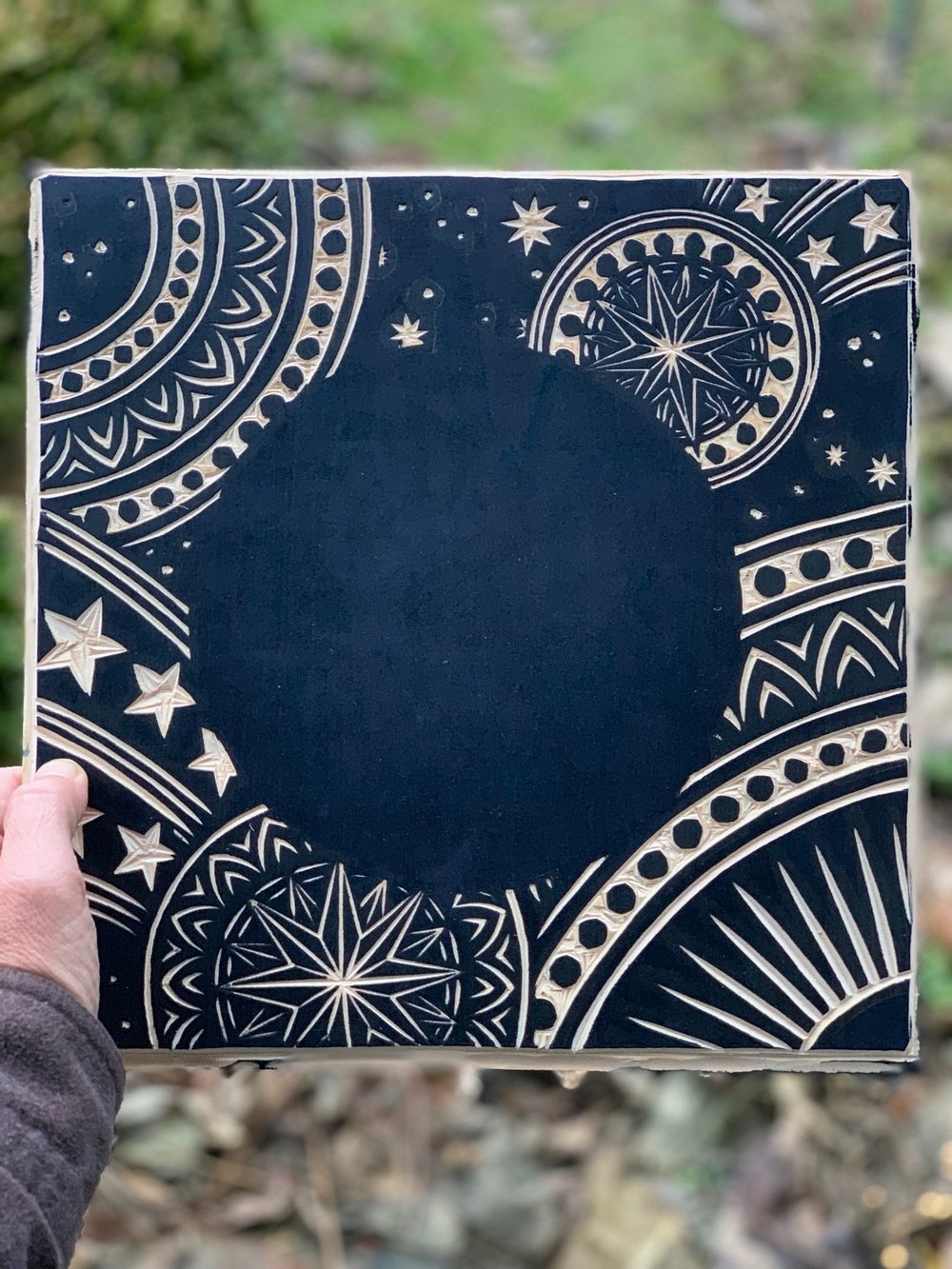 Open Edition
12.375"x12.375"
2 color Woodcut print
Crane's Lettra 300GSM Cotton Rag Paper

When the moon is dark, the stars shine the brightest, and maybe our friends come over for some singing around the fire. I've been making a print to go with each song I've recorded lately, so as I tour, the prints are the object I sell, and the music is available online.

LP record-sized 2 color woodblock print, paired with the release of New Moon (July 2019) my latest single. The download is free, the print costs just a lil'!
In a frenzy the night before tour, I signed these in the wrong corner! I had intended that the stars be falling down in arcs, but you hang it as you like!
Lyrics to New Moon:
Come sit by the fireside, ember and spark
Gather round, my dear friends, a hand in the dark
Throw another log on the fire, pass me bottle of wine
I am glad we met here, on this new moon night
On the new moon
New moon night
On the new moon
New moon night
When there is no light in the sky, bring it right down here
When we light our fire, our friends appear
On the new moon
New moon night
If you have a song to sing, you can lay it down here
I love what you bring, and you have my ear