Nature Always Wins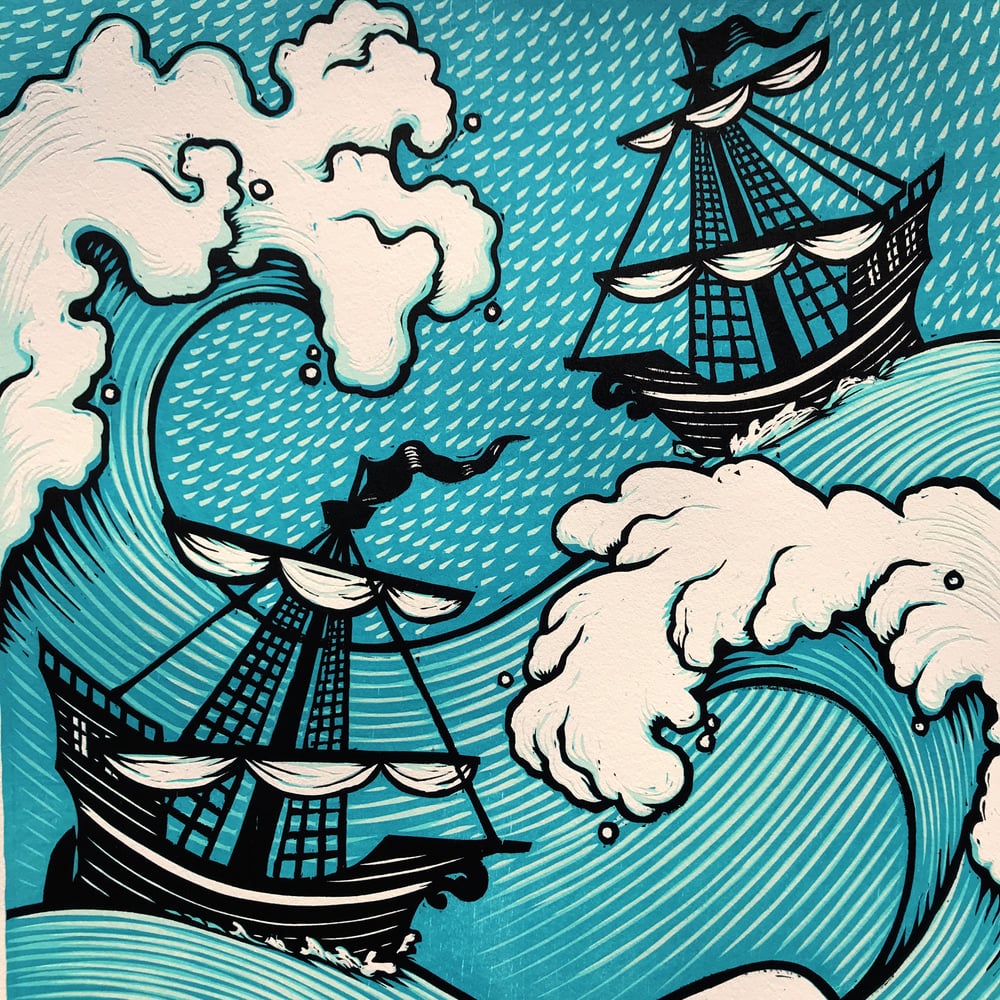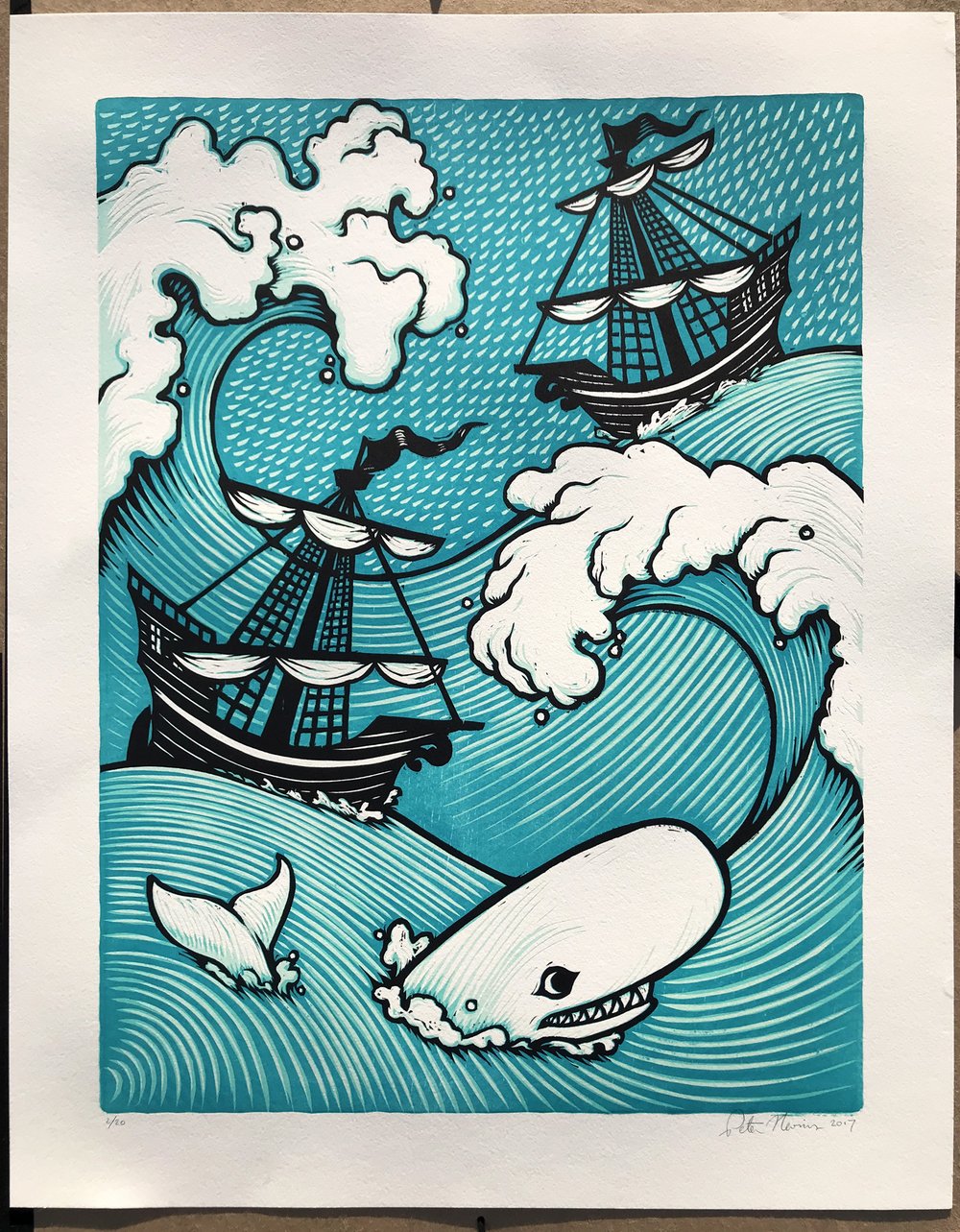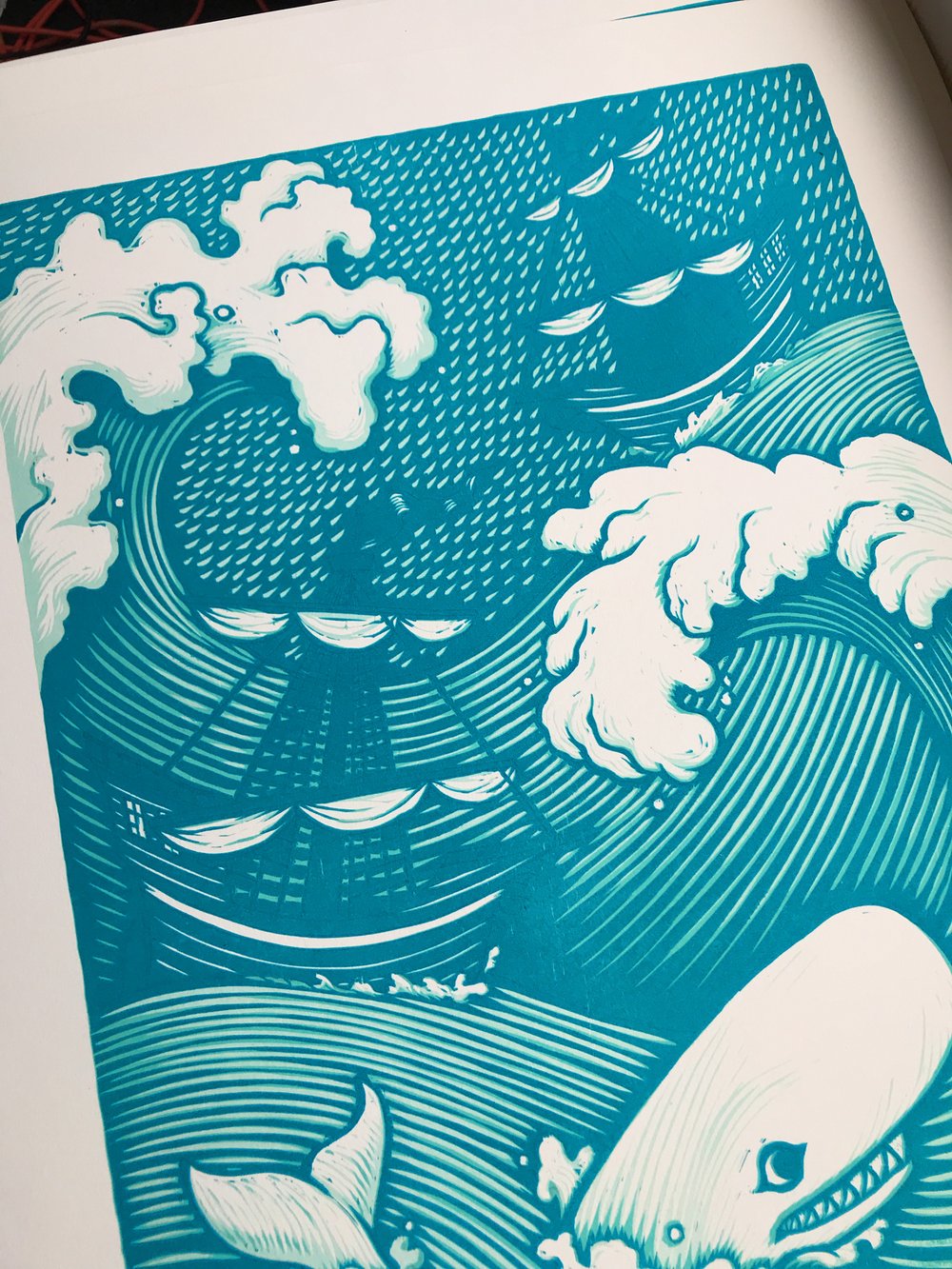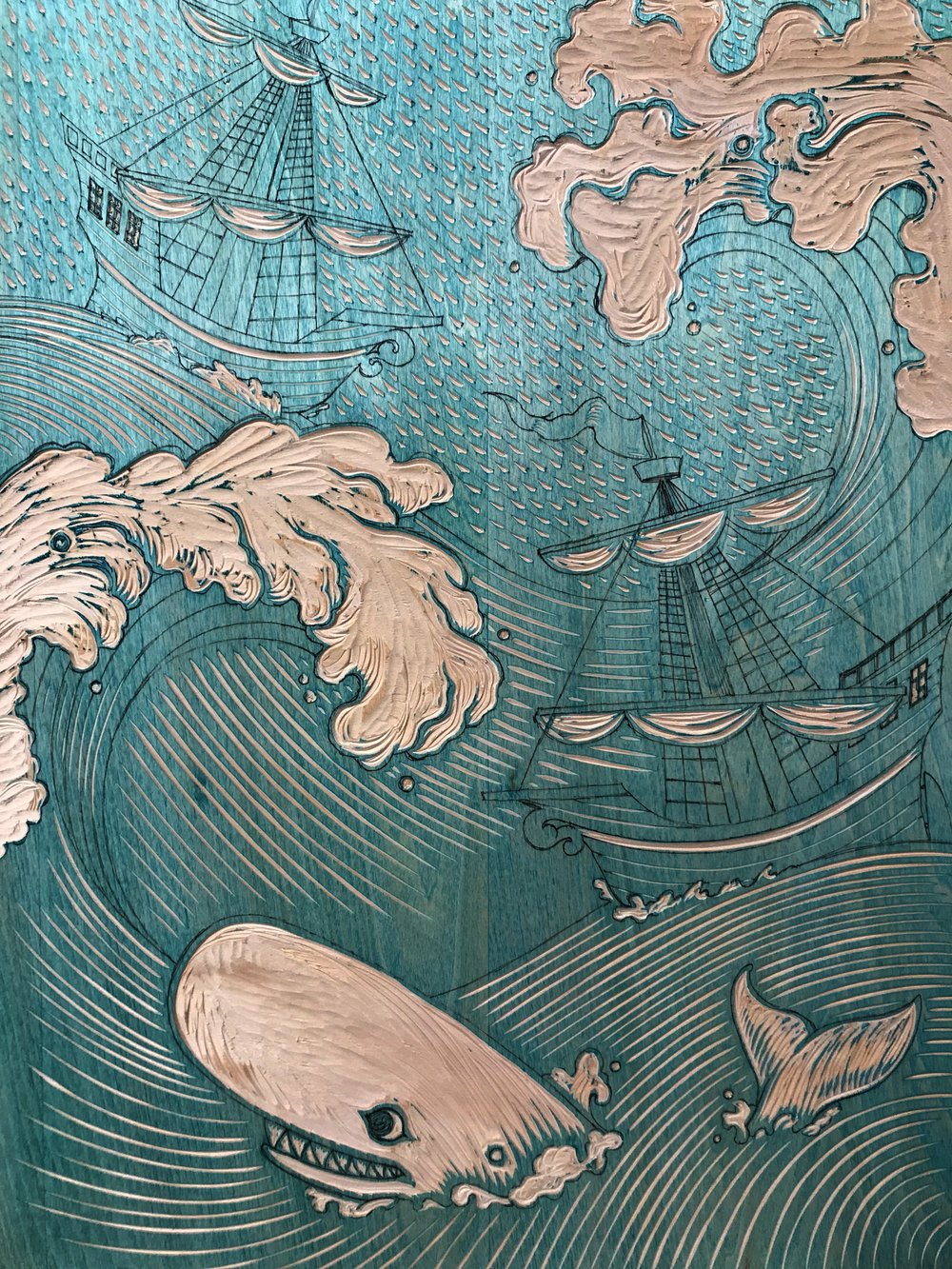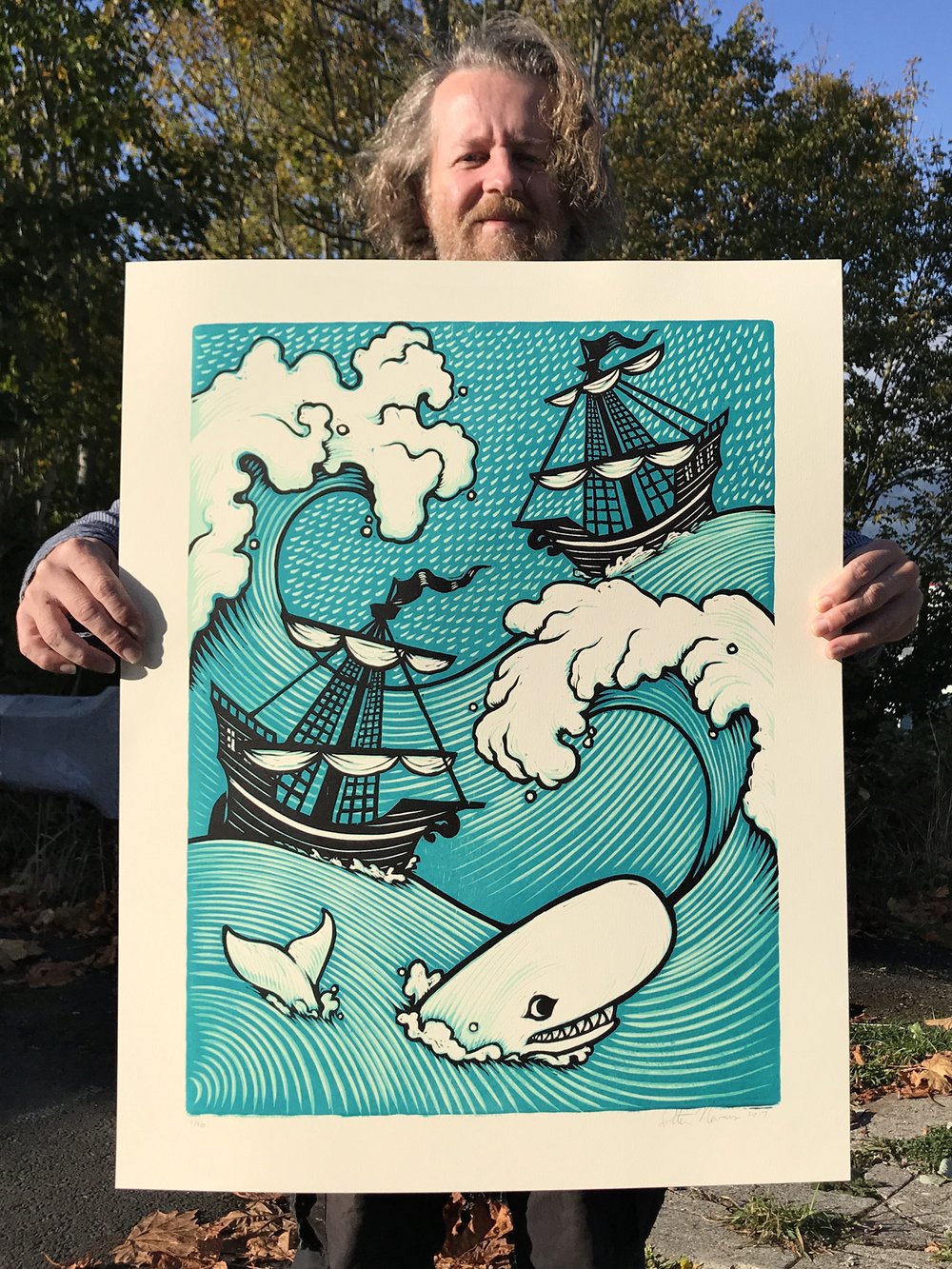 4 color reduction print
Limited edition of 20 prints
100% Cotton Rag Paper from Cranes'
Paper size: 22"x28" Image size: 18"x24"
This is a very limited edition reduction print. This means that each of the 4 layers of color was made by carving away more of the same block, and printing again, until only the black lines remain. This also means it can never be printed again.
The whale is leading the boats to their possible destruction, and thus he wears a sly grin. It's hard to convey the brilliance of the aqua blue colors on this one!