Kick Out The Dams!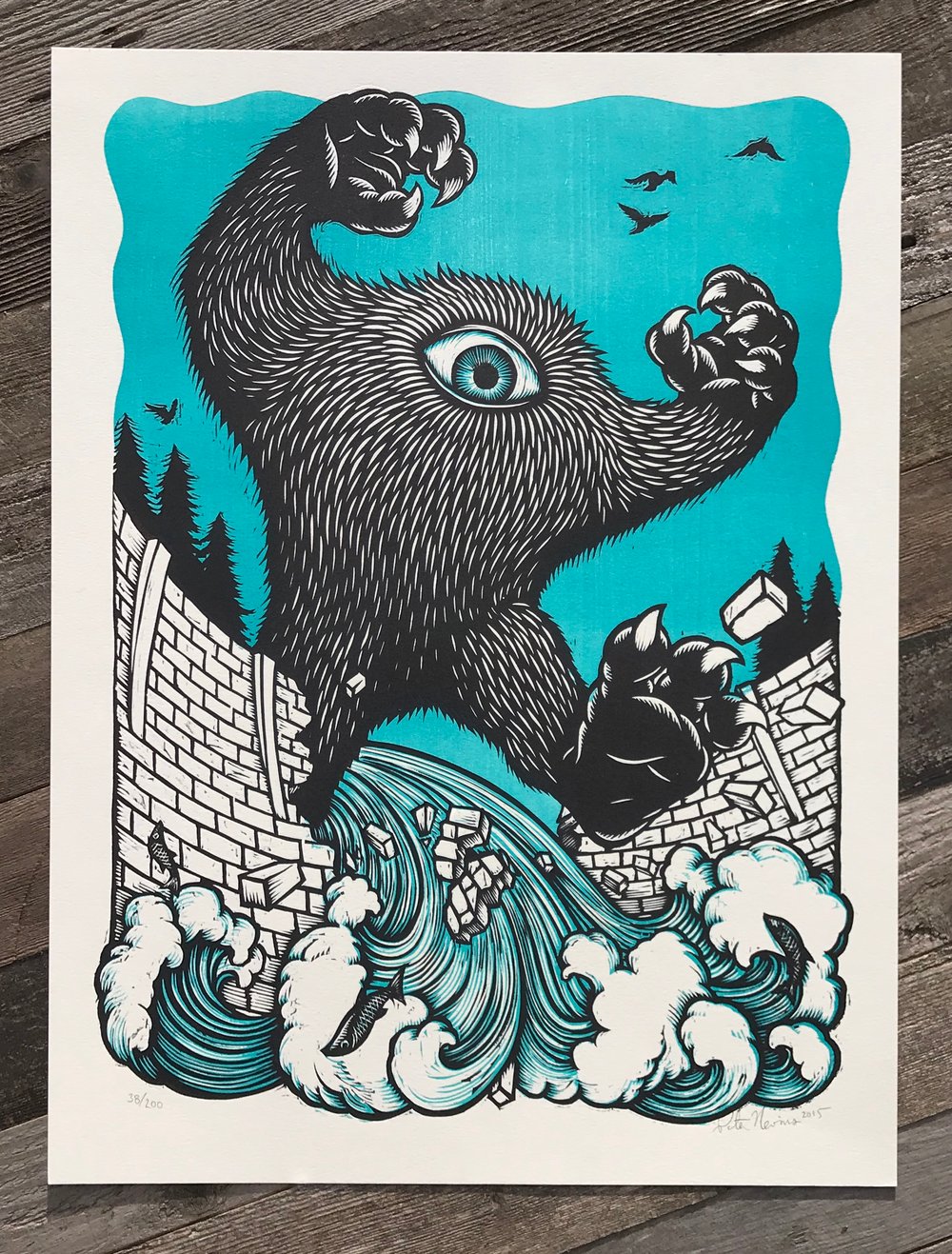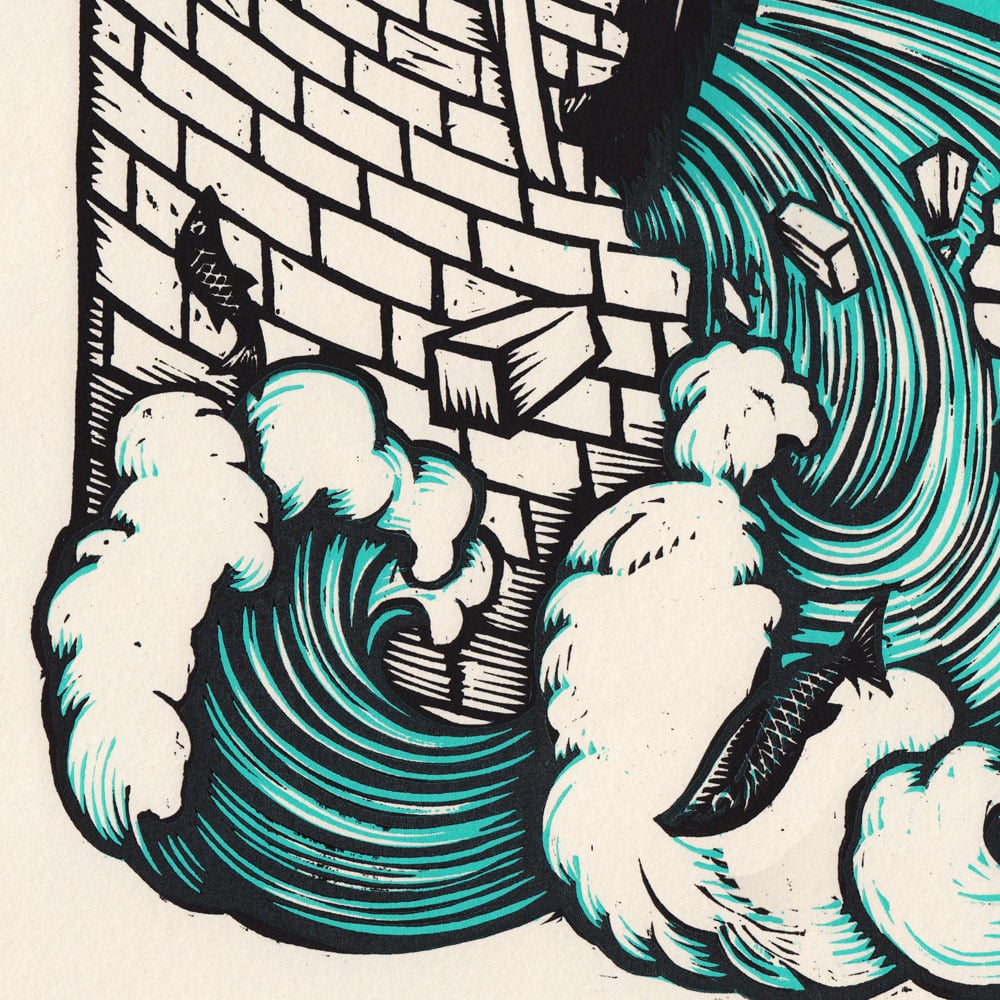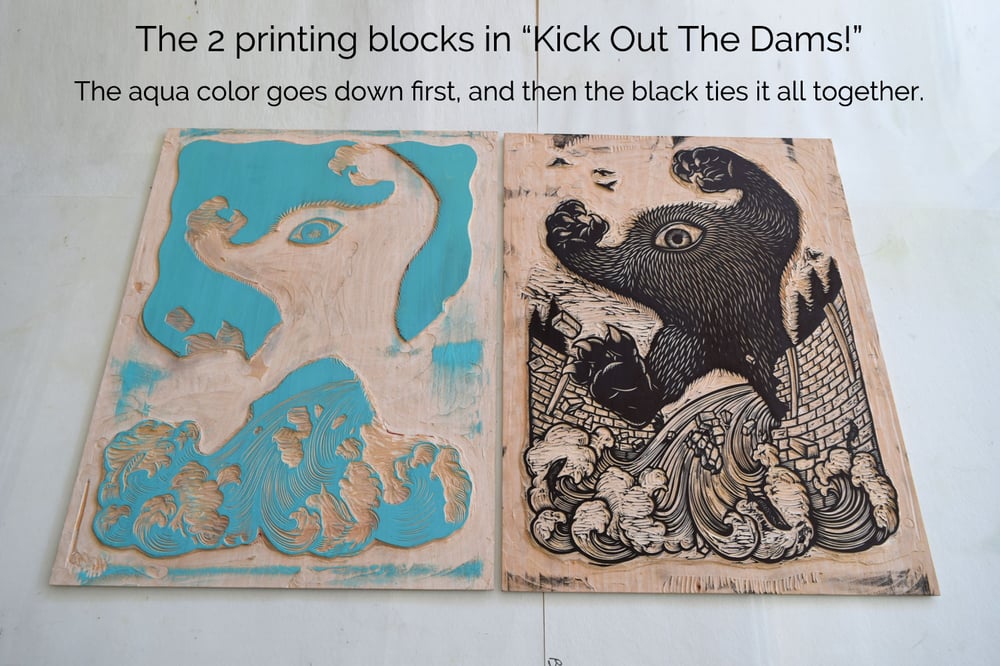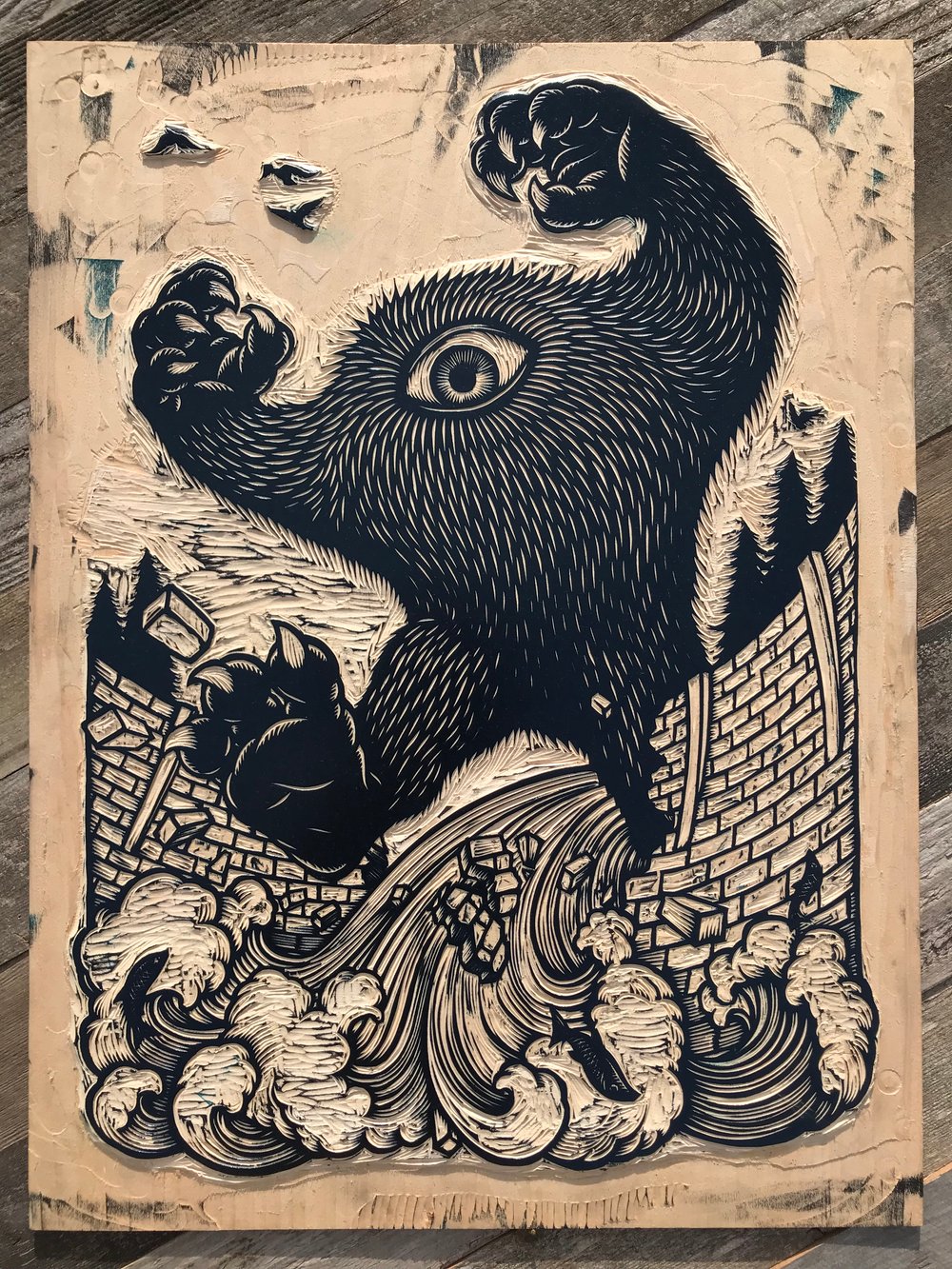 Pow! One small step for the monster, and one giant leap to restore the ecosystems of the rivers. Inspired by a trip up the Columbia Gorge.
18X24 Inches
2-COLOR HAND-PRINTED WOODCUT
LIMITED EDITION of 200 PRINTS
Printed directly from the two (aqua and black) woodblocks it was designed on, signed and numbered. %100 cotton rag paper, in a mylar sleeve with descriptor tag, ready to frame.