Elvis Presley Blues - Official Acony Gillian Welch Songprint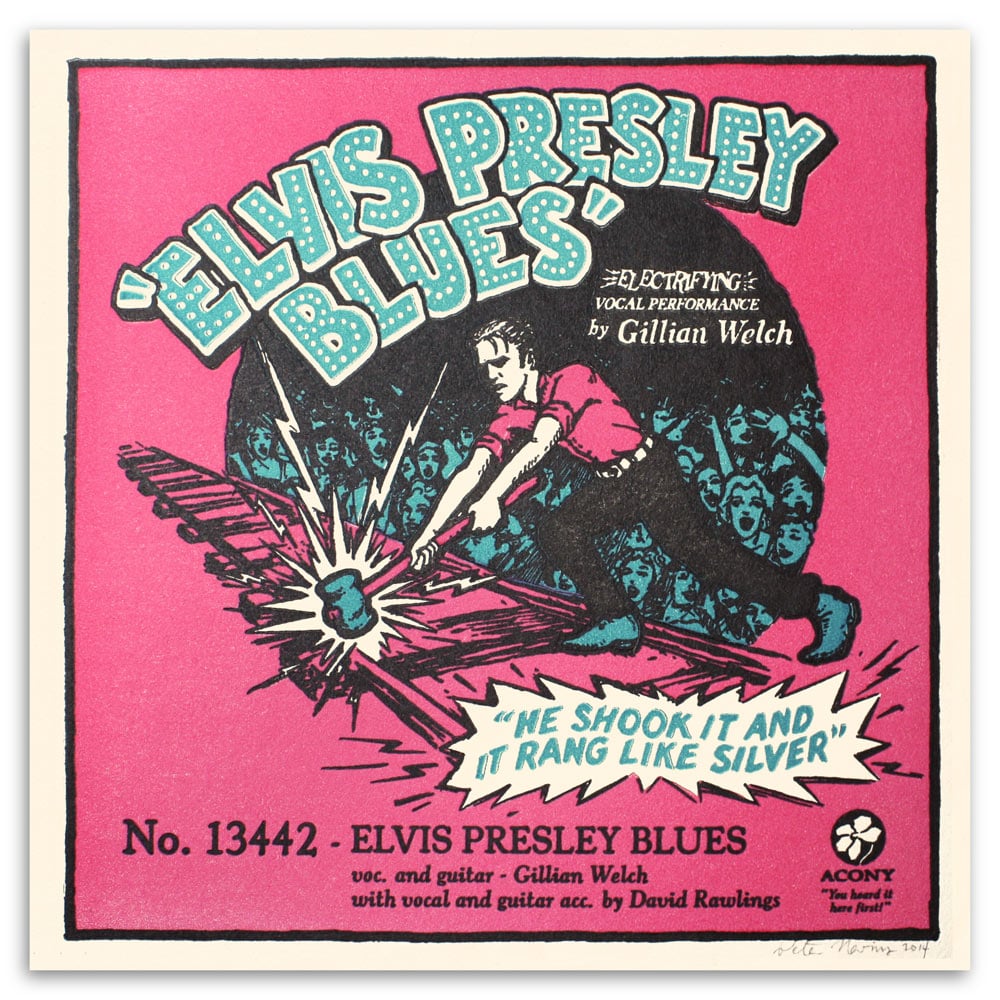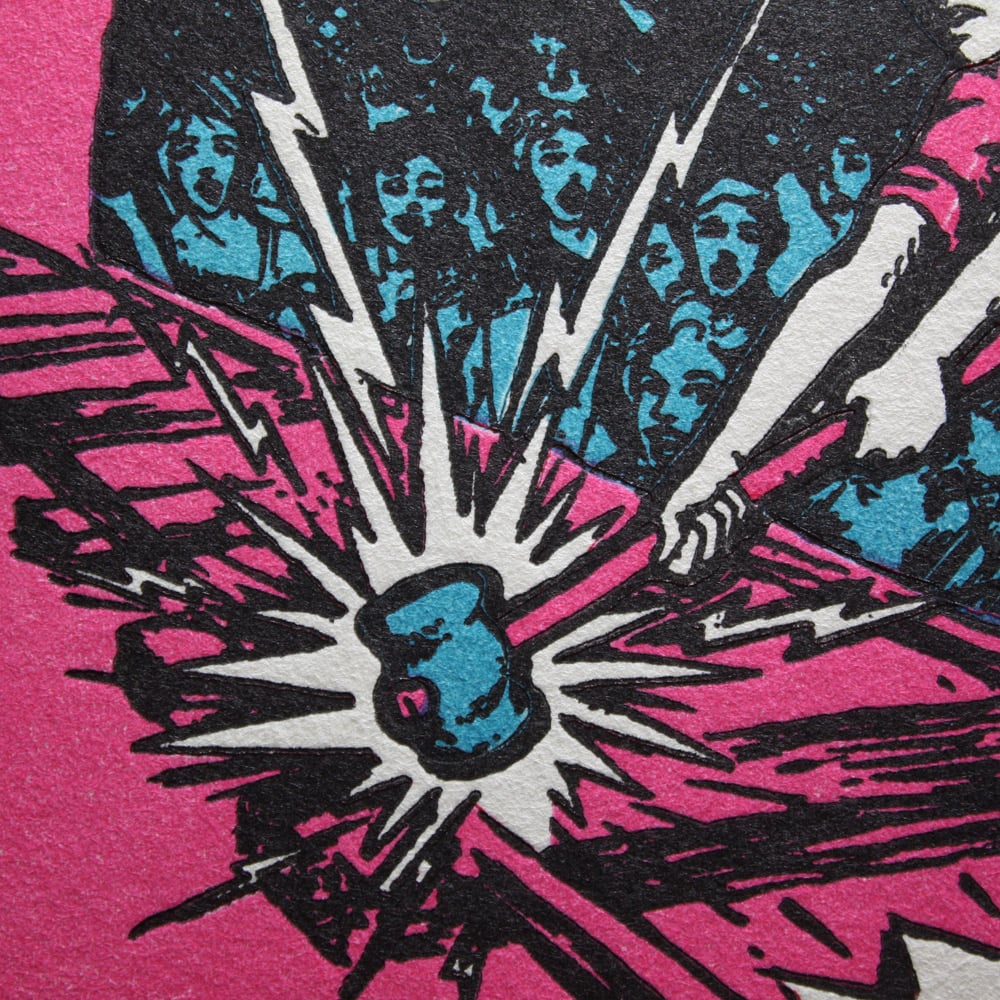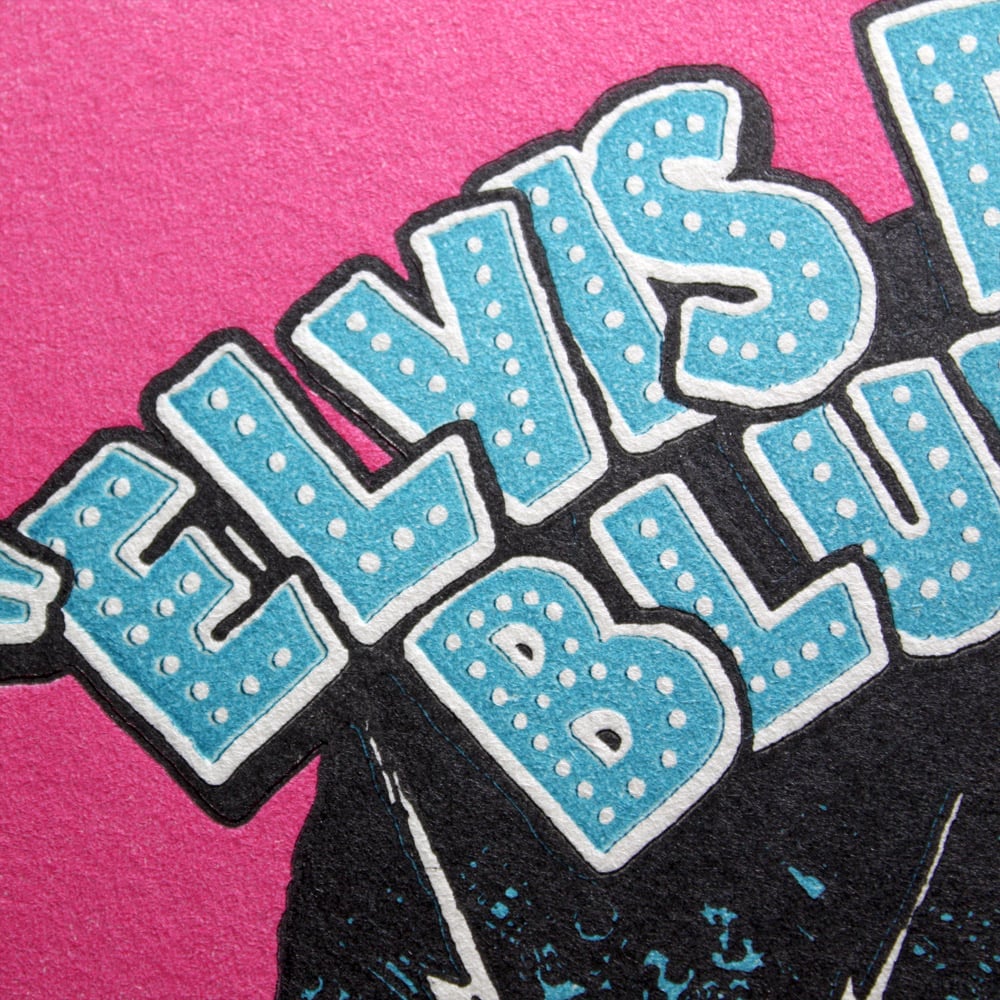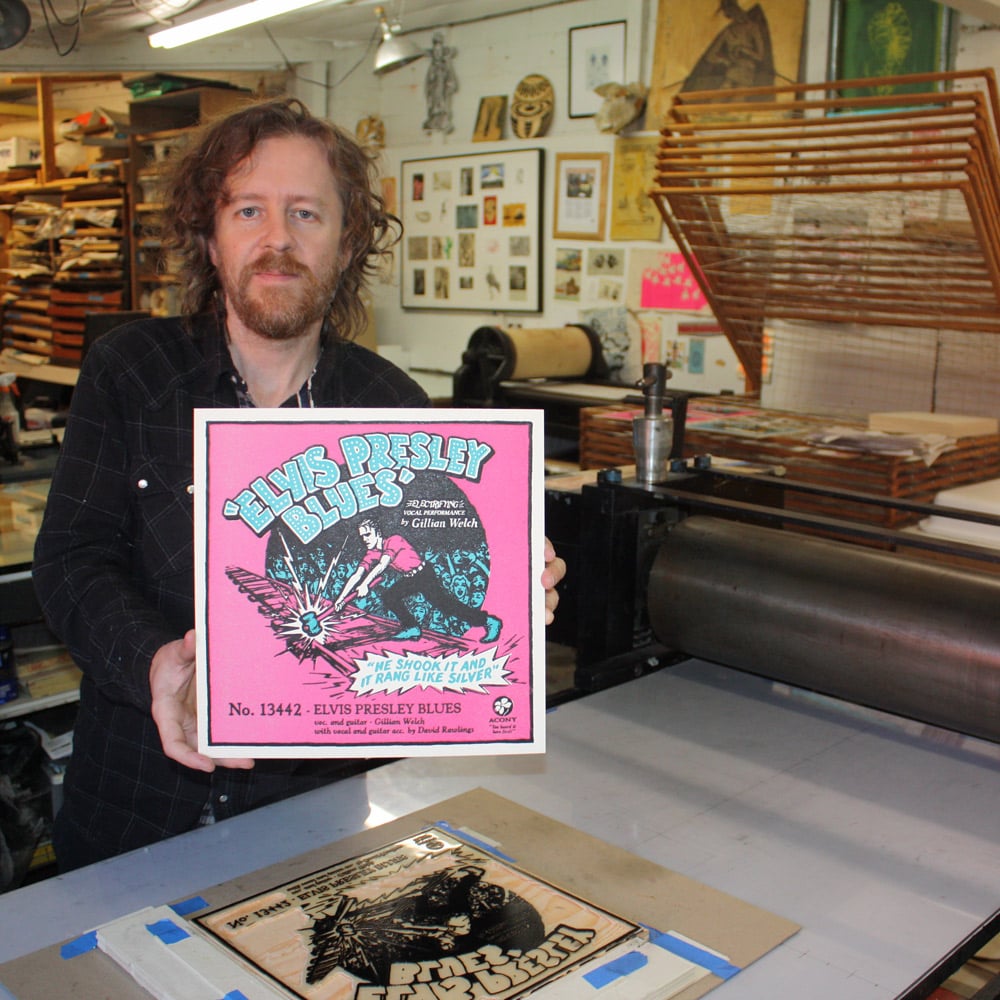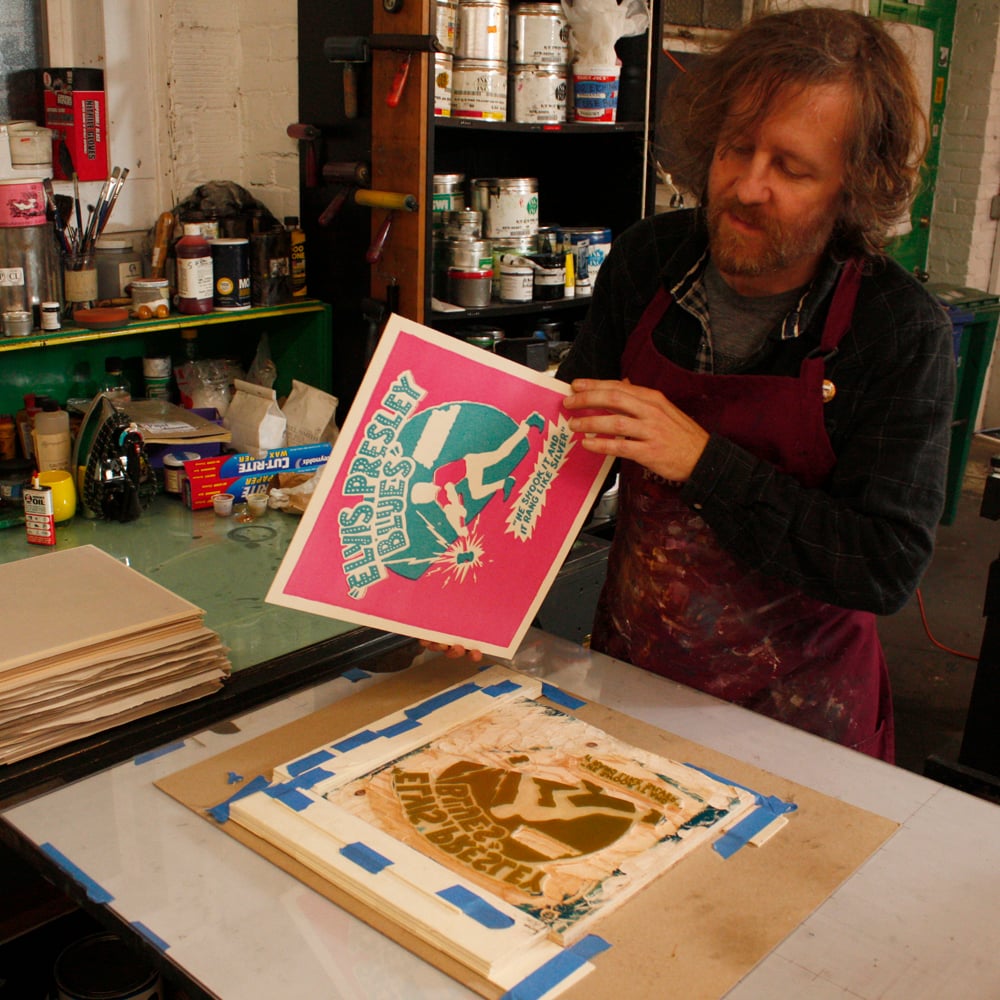 Elvis Presley Blues
Gillian Welch Songprint #1
By Peter Nevins, with David Rawlings & Gillian Welch
This print is LP record size and will fit all album cover frames.
SOLD OUT from Gillian's Website.
12 3/8" x 12 3/8" Hand-Printed 3-Color Letterpress print on super heavy Forest Stewardship Council certified paperboard.
The edition is signed and dated.
Gillian Welch, David Rawlings and I collaborated closely to create images for their songs. If the songs had been issued as singles in the tradition of the first 78rpm blues records, these are the "album covers that never were."
Printed in Portland, Oregon, 2014.