dig. 11"x14" HAND-PRINTED ORIGINAL BLOCK PRINT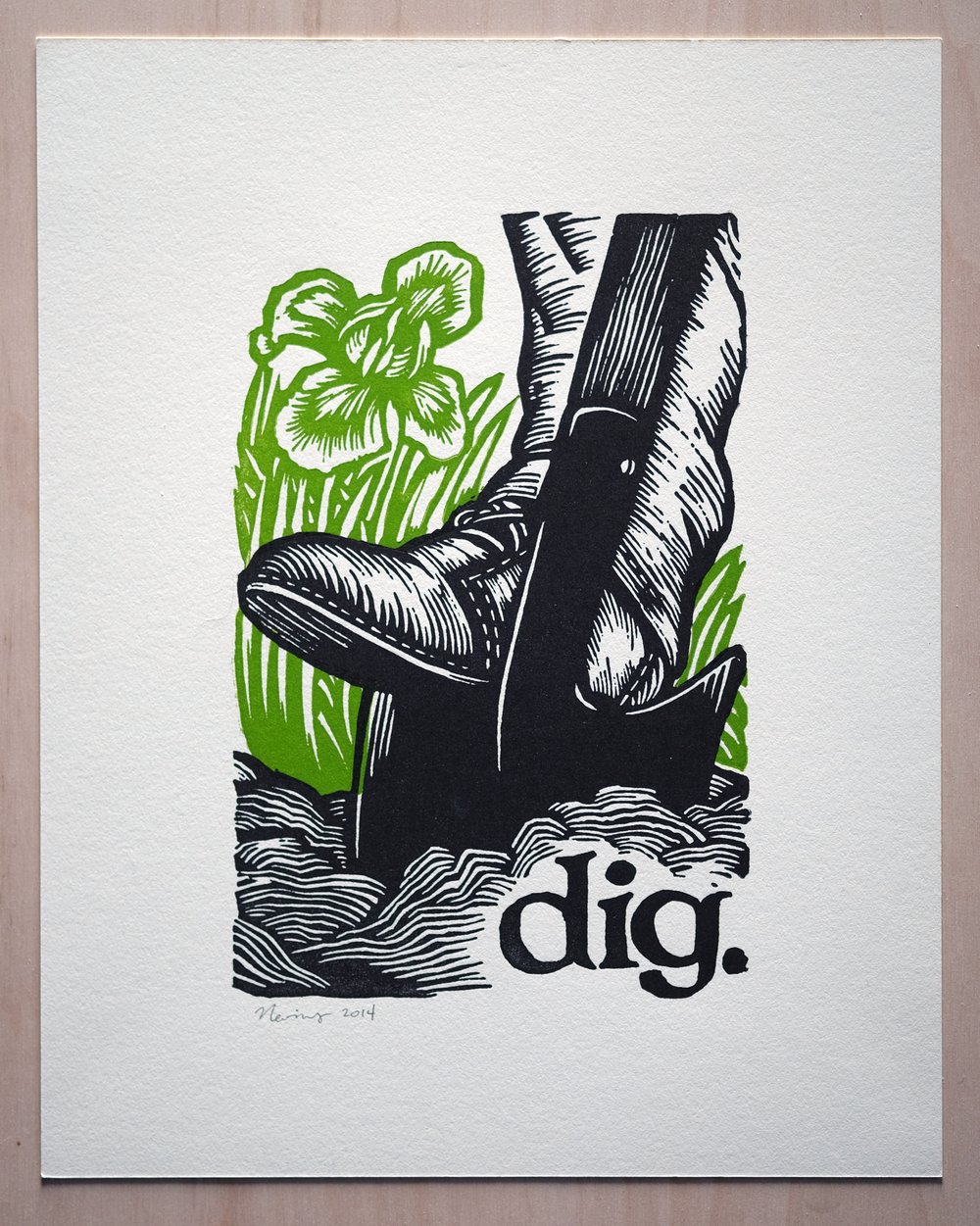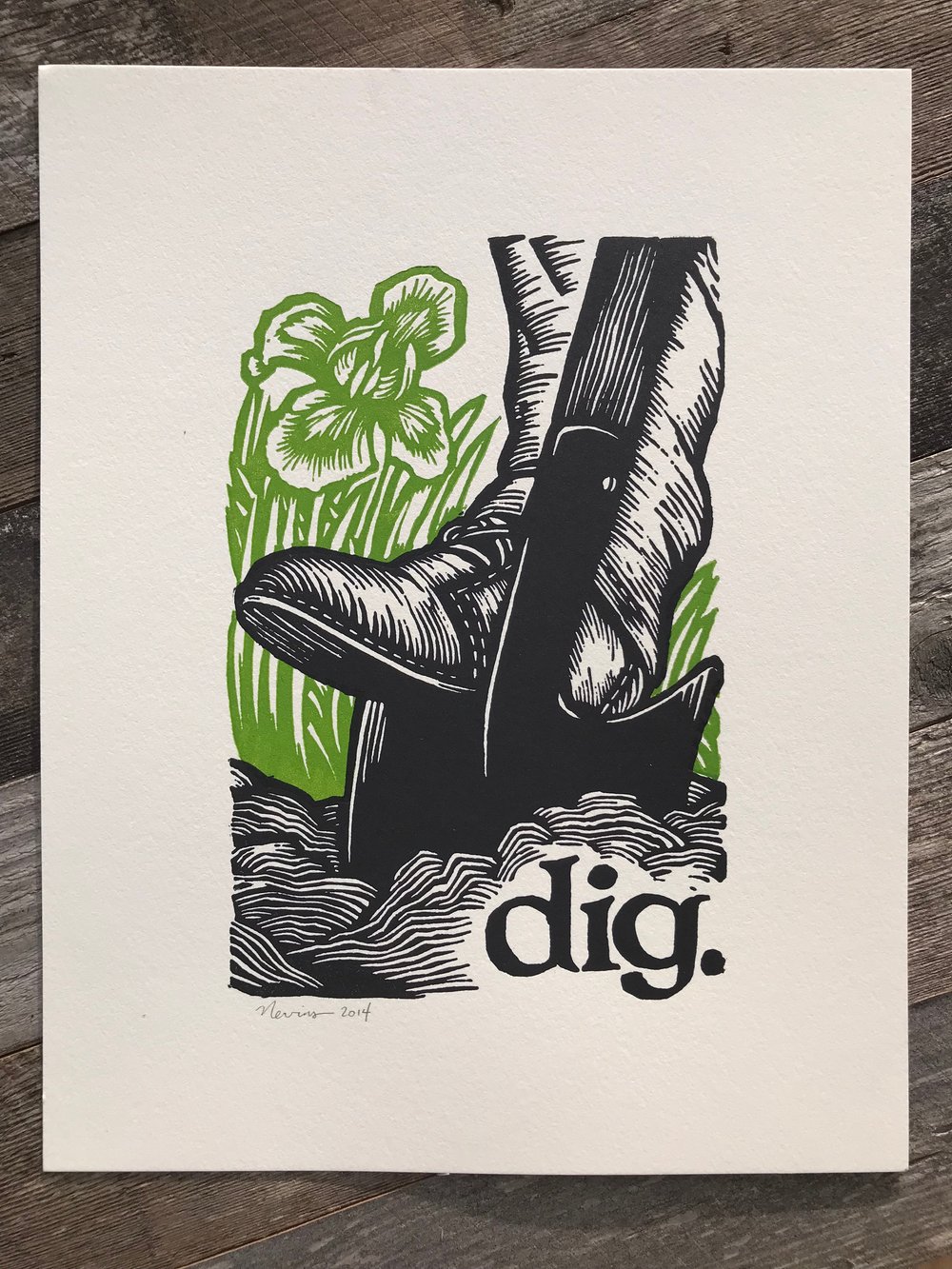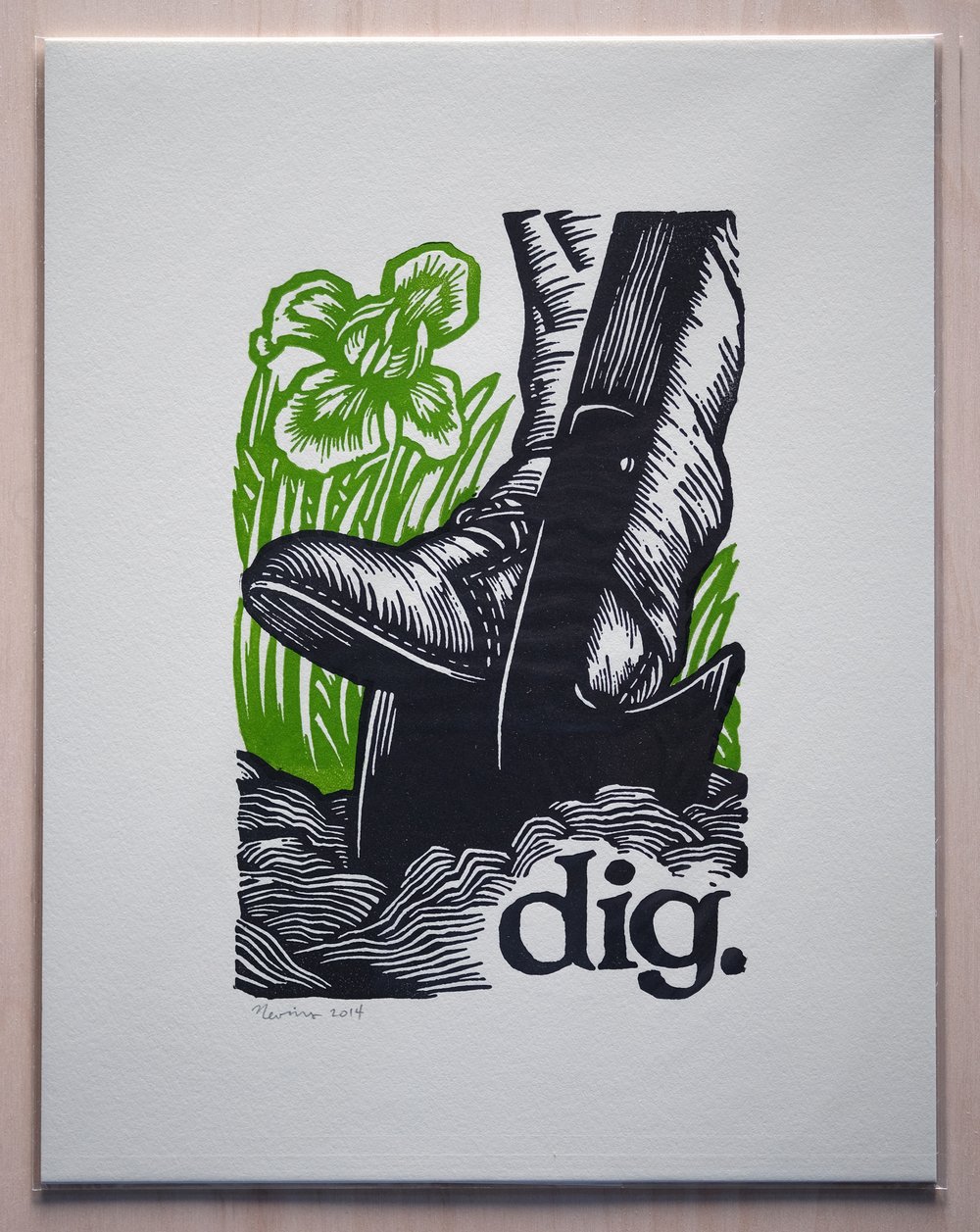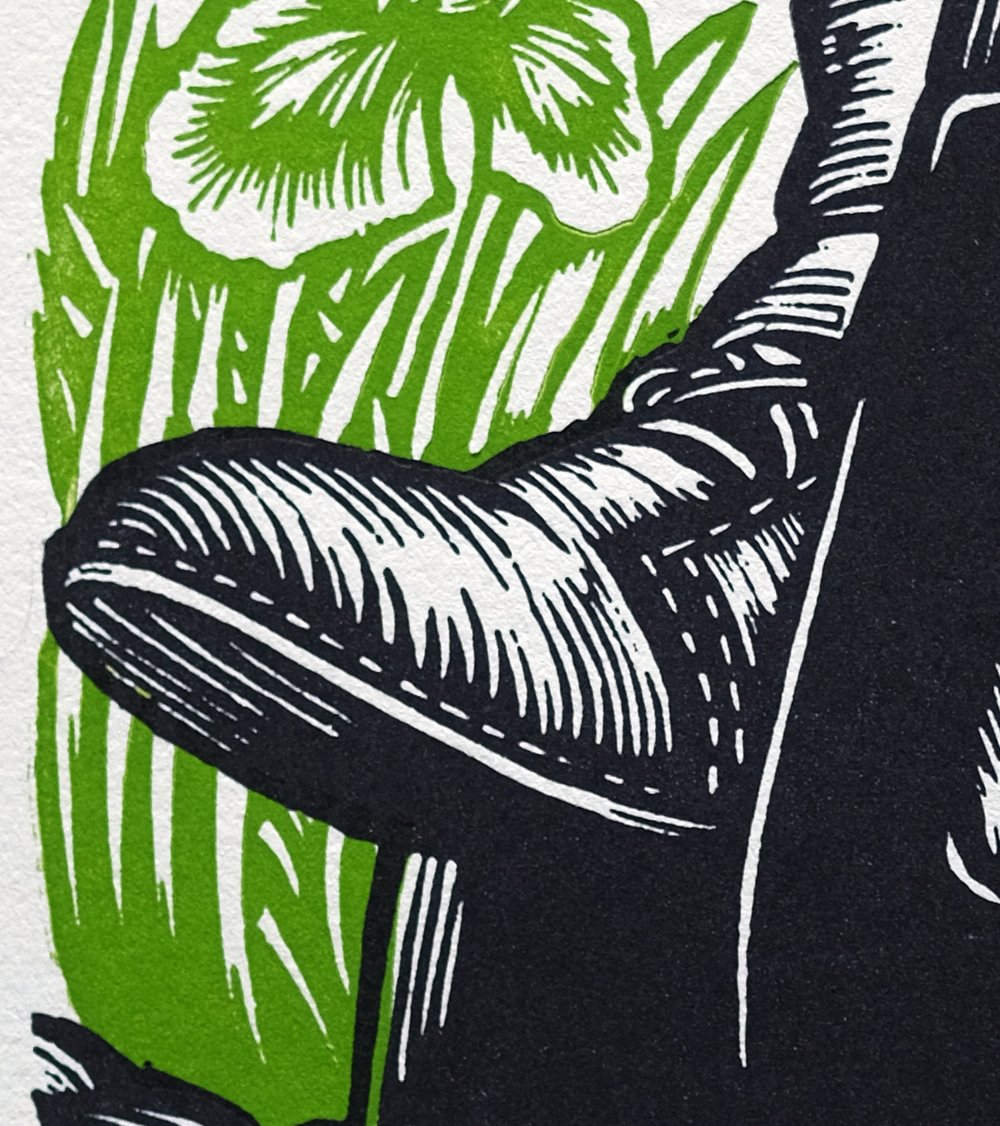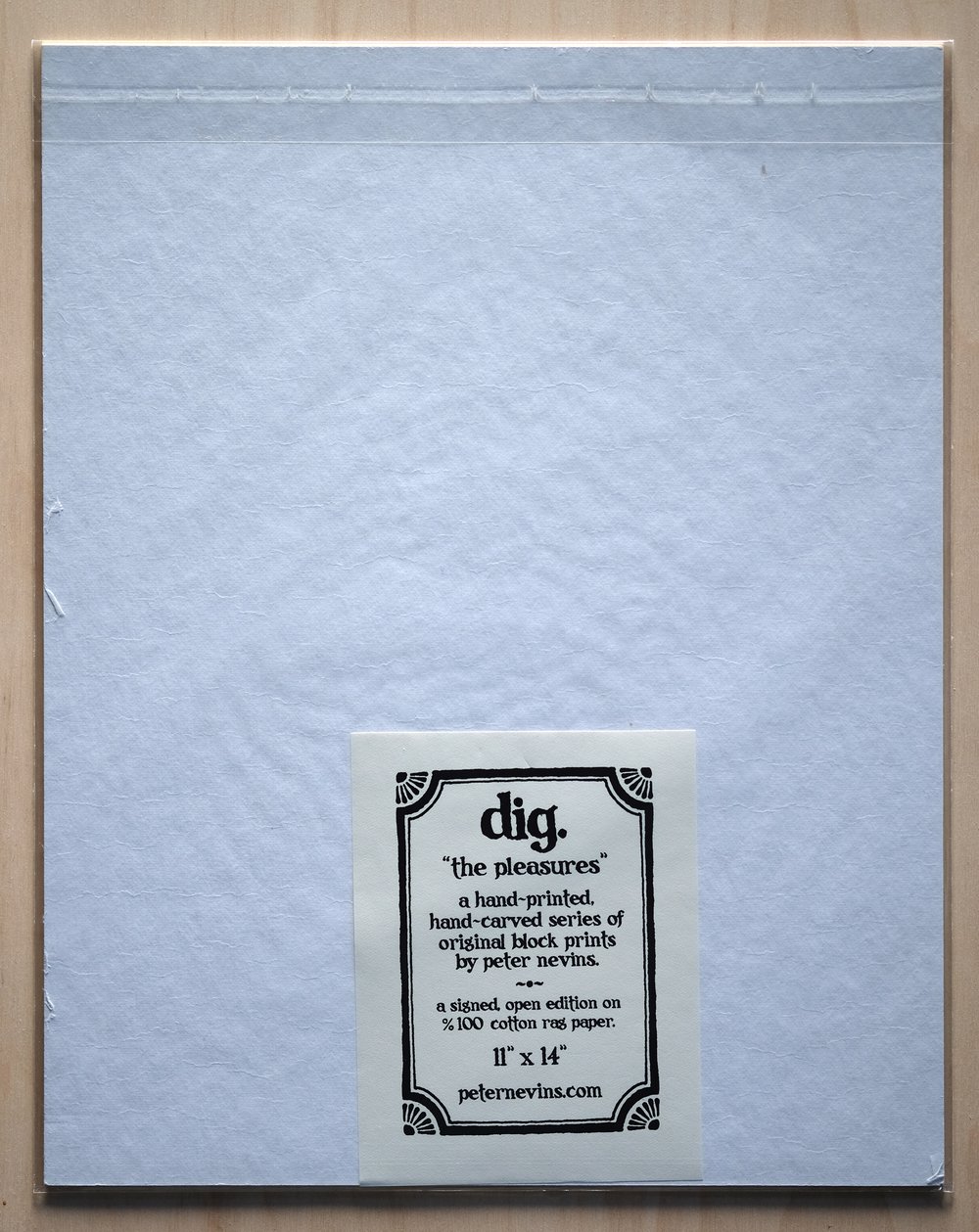 To inspire more gardening. If this makes ONE person get out and work in their garden for ONE day, then it was worthwhile!
The "pleasures" are meant to be simple reminders to do the things you love, and a kind of meditation on the different activity shown in each.
The 11x14 HAND-PRINTED ORIGINAL BLOCK PRINT
Printed from two 9.5x6.5 woodblocks that were carved from an enlargement of the smaller size. On %100 cotton rag paper, signed and dated, in a mylar sleeve with backing board.
Very ready to frame, no mat required.
"Dig" is also available as a letterpress card.