Dave Rawlings Machine Mule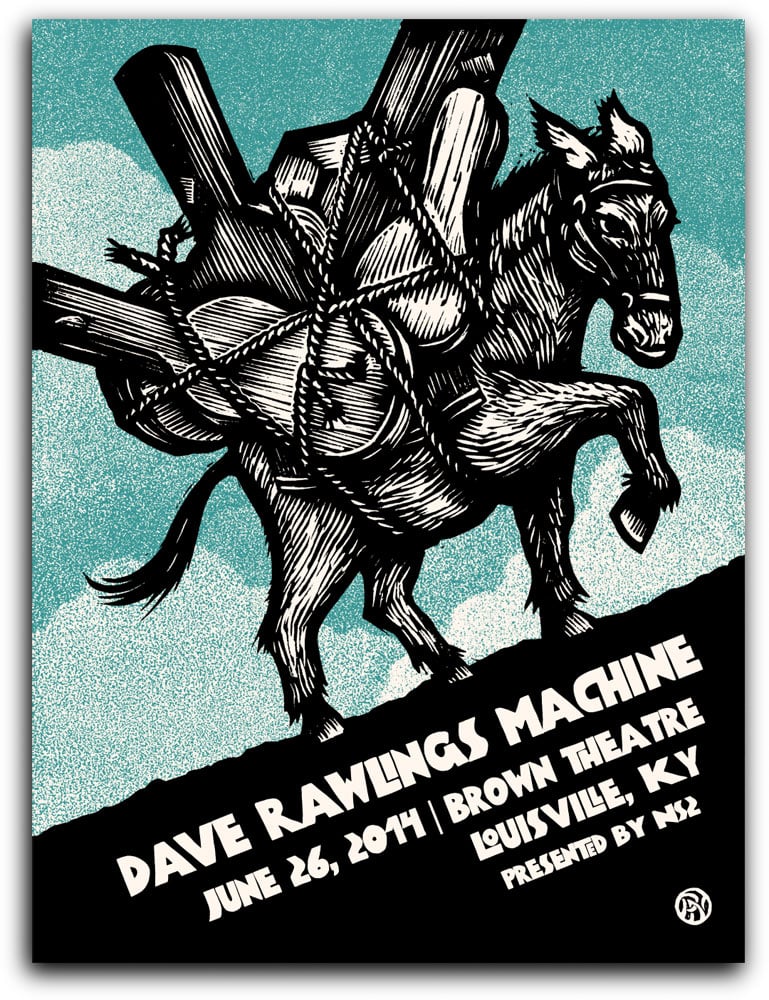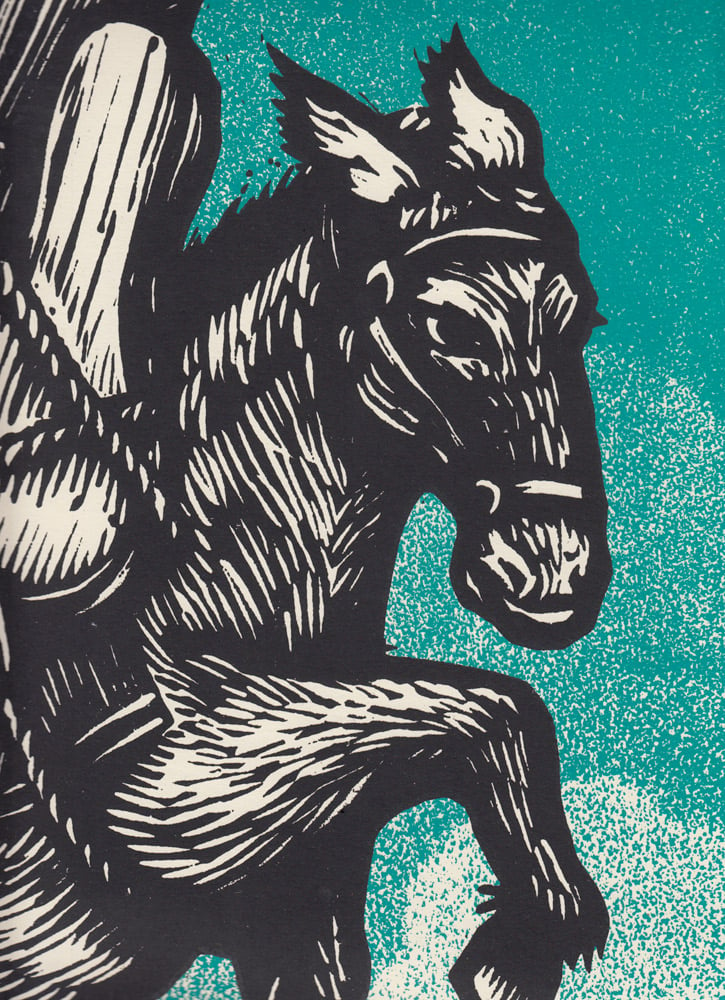 The mule is resolute and determined, and the show must go on. The mule was Dave's idea, which he mentioned in an unrelated conversation, and I surprised him months later with this poster.
It's now the t-shirt design for the current tour, with John Paul Jones!
18"x24" silkscreen on slightly off-white speckled paper.