Clyde Waters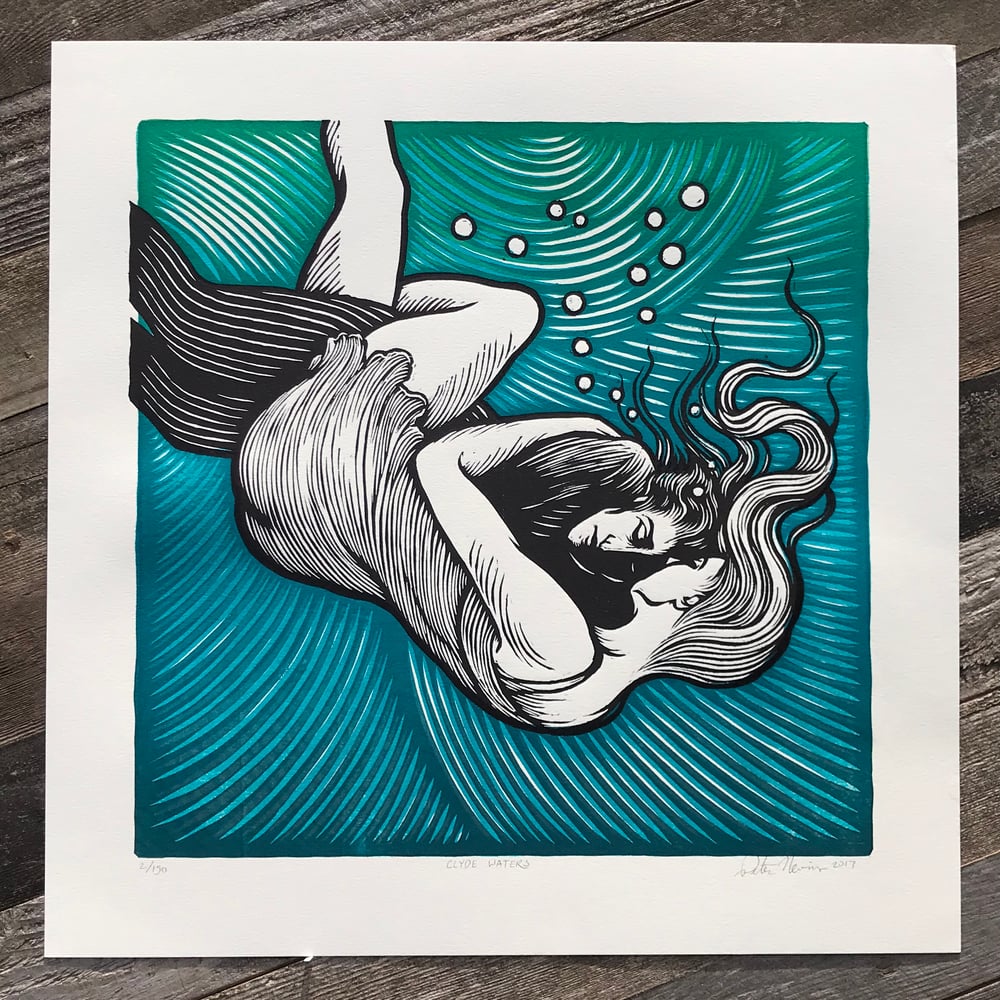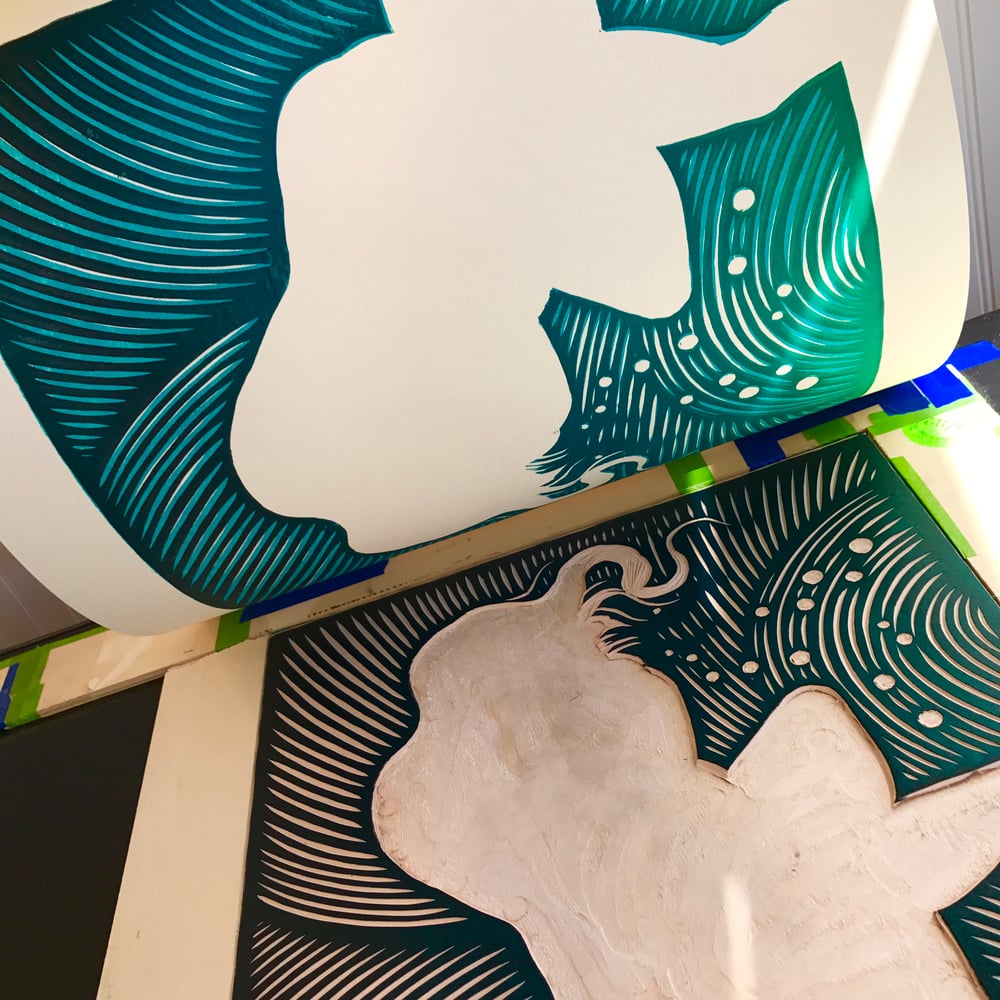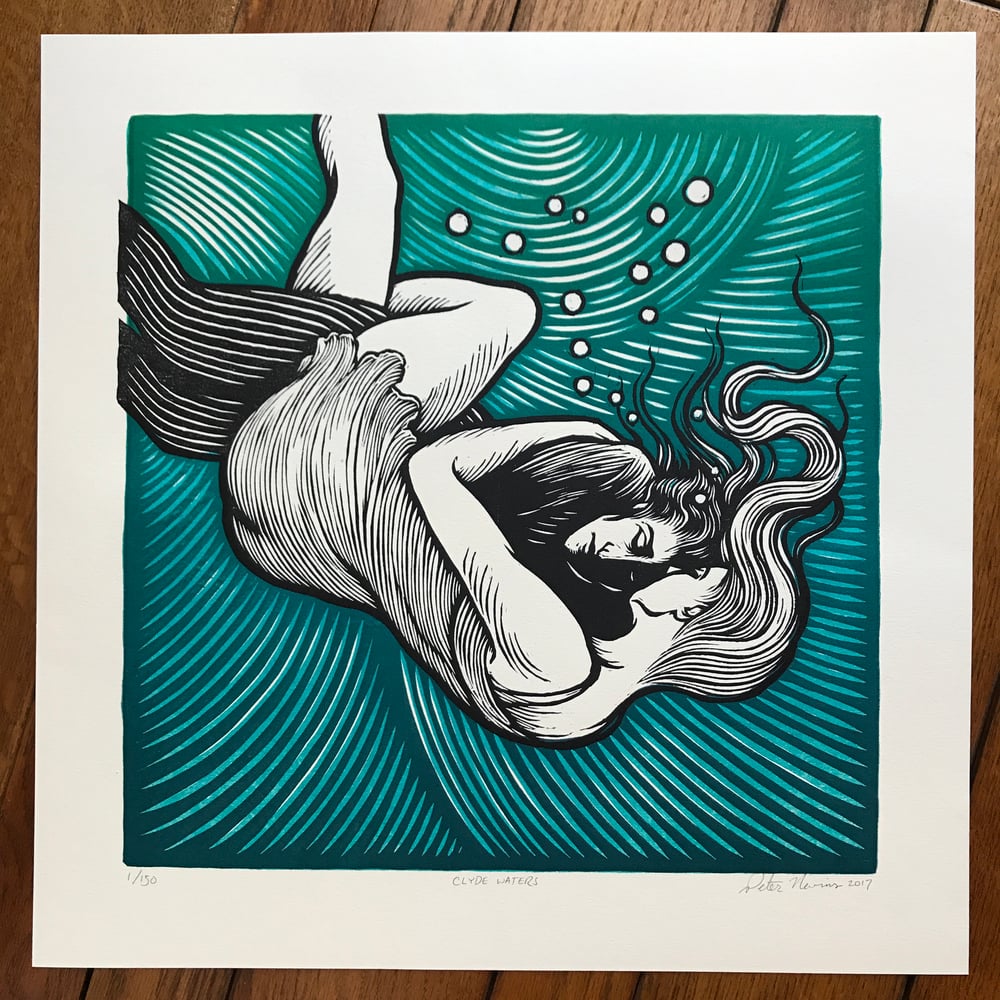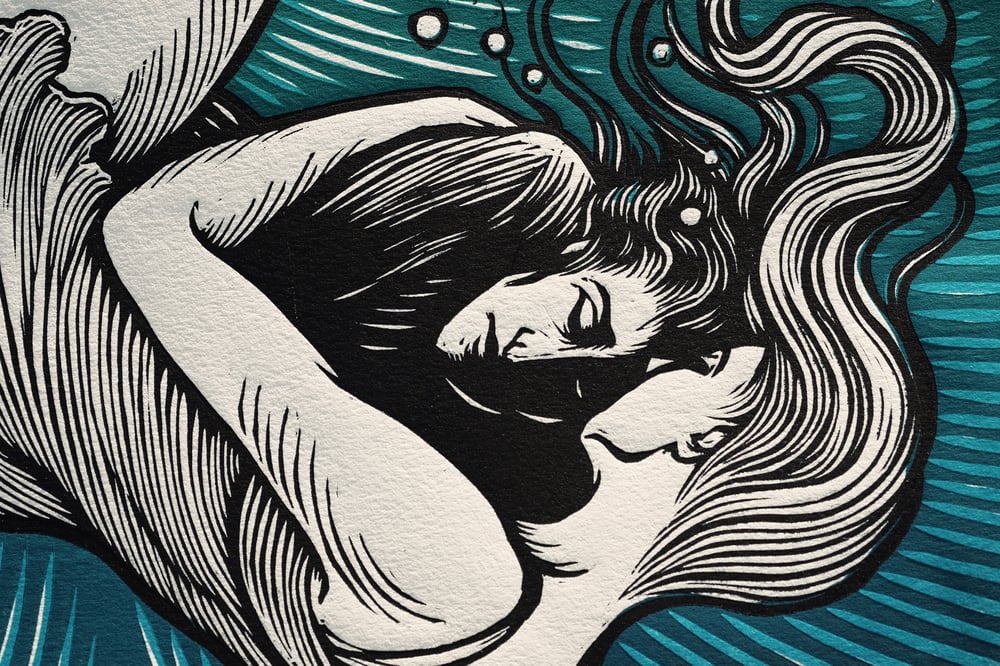 3 Color Woodcut Print
19.625"x19.625" (50cmx50cm) FITS IKEA FRAMES!!! (Ribba, Virserum)
Limited Edition of 150 Prints, numbered, signed
Warm White Crane's Crest 100% cotton rag paper
In Mylar Sleeve with Descriptor Tag
Clyde Waters was quite a pop hit in the sheet music days. Also known as "The Drowned Lovers," it's a true love tragedy. The mothers of the protagonists on both sides are opposed to their relationship. Trickery from the mothers backfires and results in the two lovers sleeping ...at the bottom of the river on a rainy stormy night.
Anaïs Mitchell and Jefferson Hamer recorded their new arrangement of this song on their BBC FOLK award-winning album Child Ballads, which has 7 of the 300 or so songs collected in the 1890's by a Francis James Child. They asked me to illustrate each of the songs they recorded. I've now been carving the images LARGE scale in wood.
"And the very last step that she went in
She stepped up to her chin
In the deepest part of the Clyde Water
She found sweet William in"

Clyde Waters (inking the black block) from Peter Nevins on Vimeo.