T-Shirt: The Monster!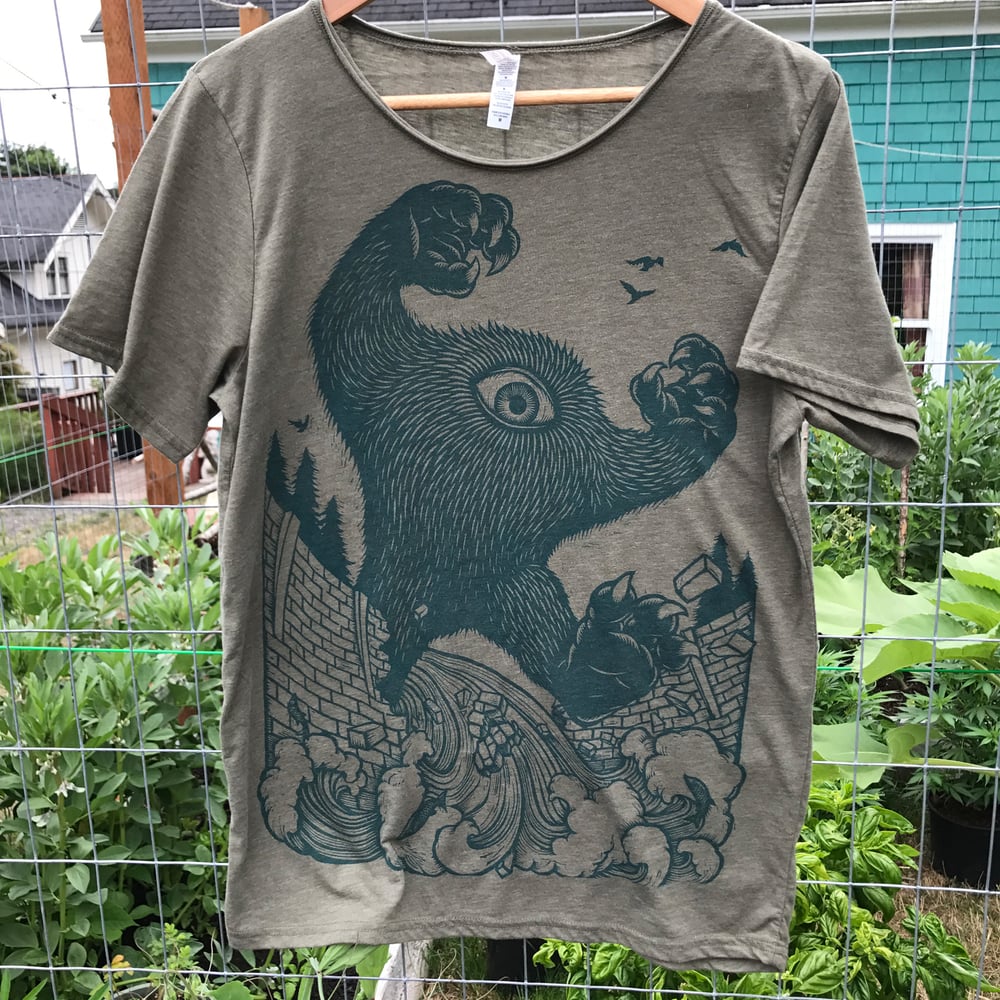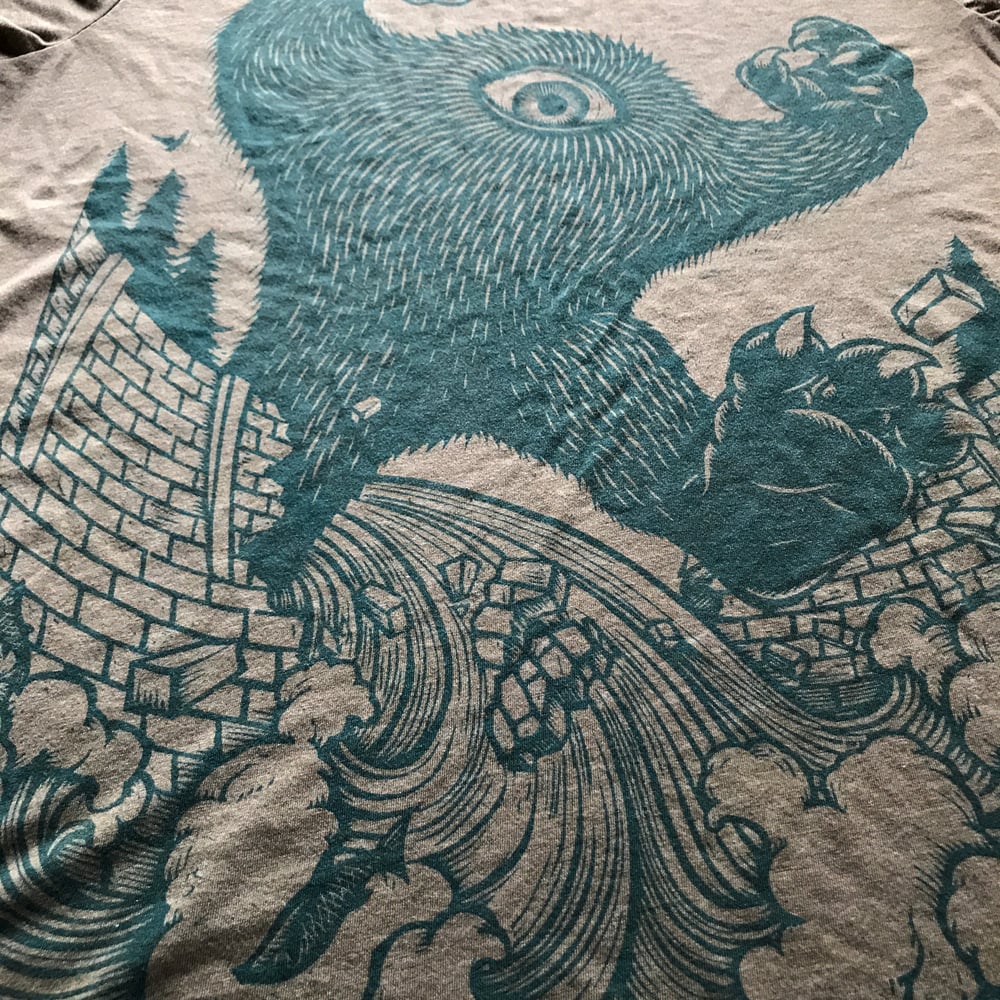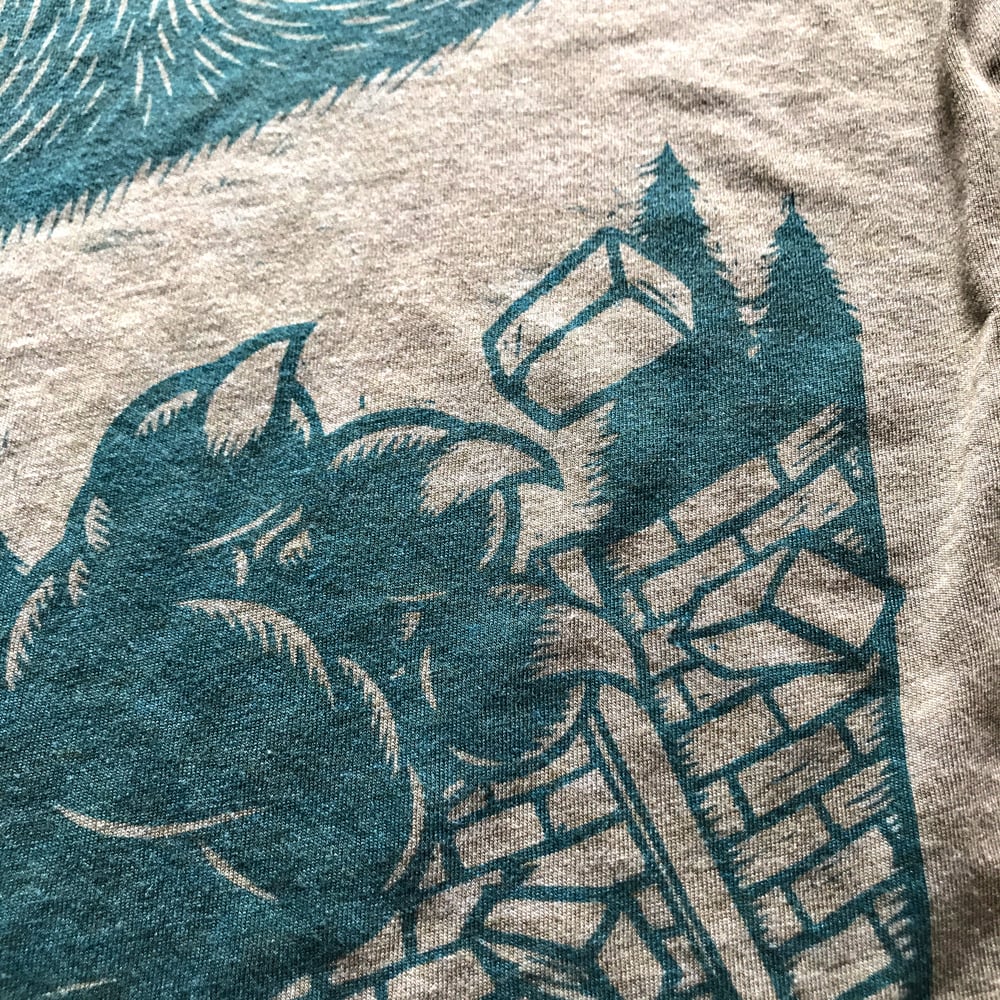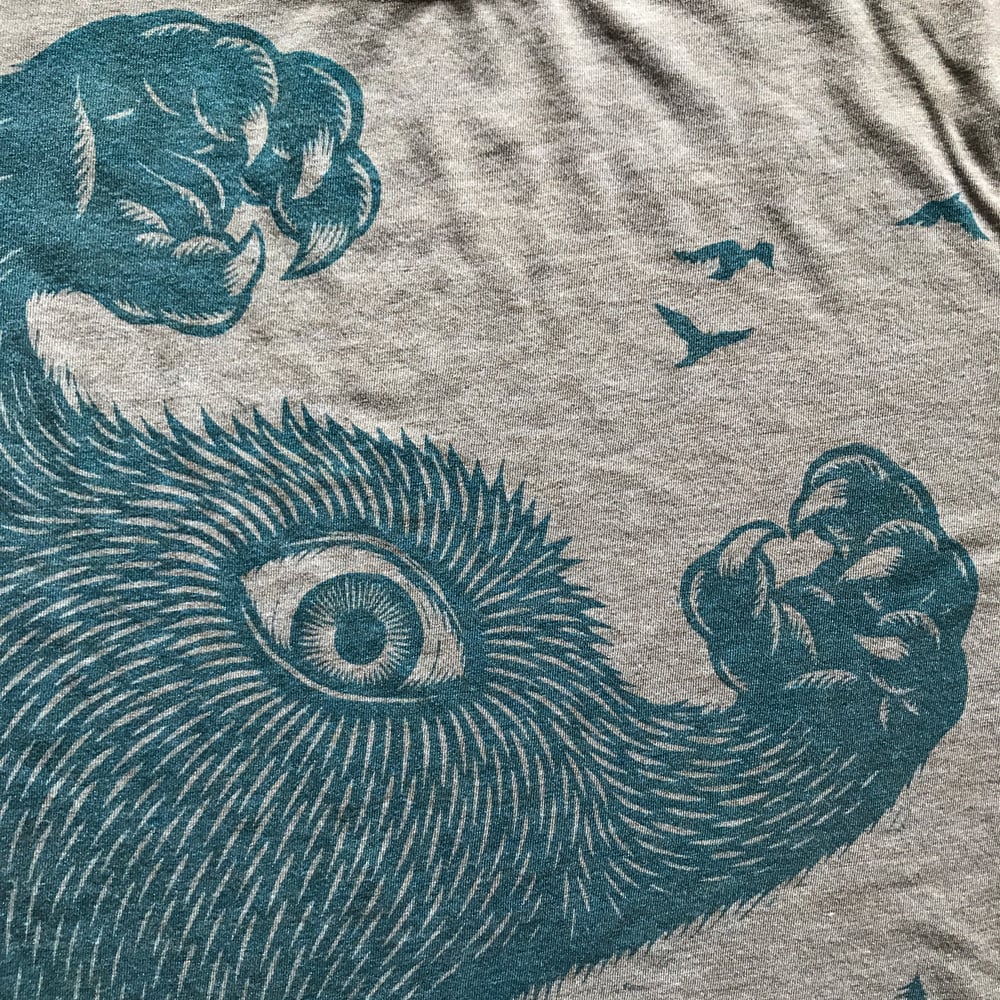 The key block from "Kick Out The Dams" printed on super-fine and comfy Bella+Canvas t-shirts! Printed in blue/green on unisex Olive tri-blend raw collar Tee. The shirts can be run through the press, like paper and the details come out surprisingly well. I like block printed shirts because the ink penetrates the fabric and doesn't sit on top of it, as it does with silkscreen. No crunchy, plasticky ink!
T-Shirt Printing: Kick Out The Dams! from Peter Nevins on Vimeo.