Persephone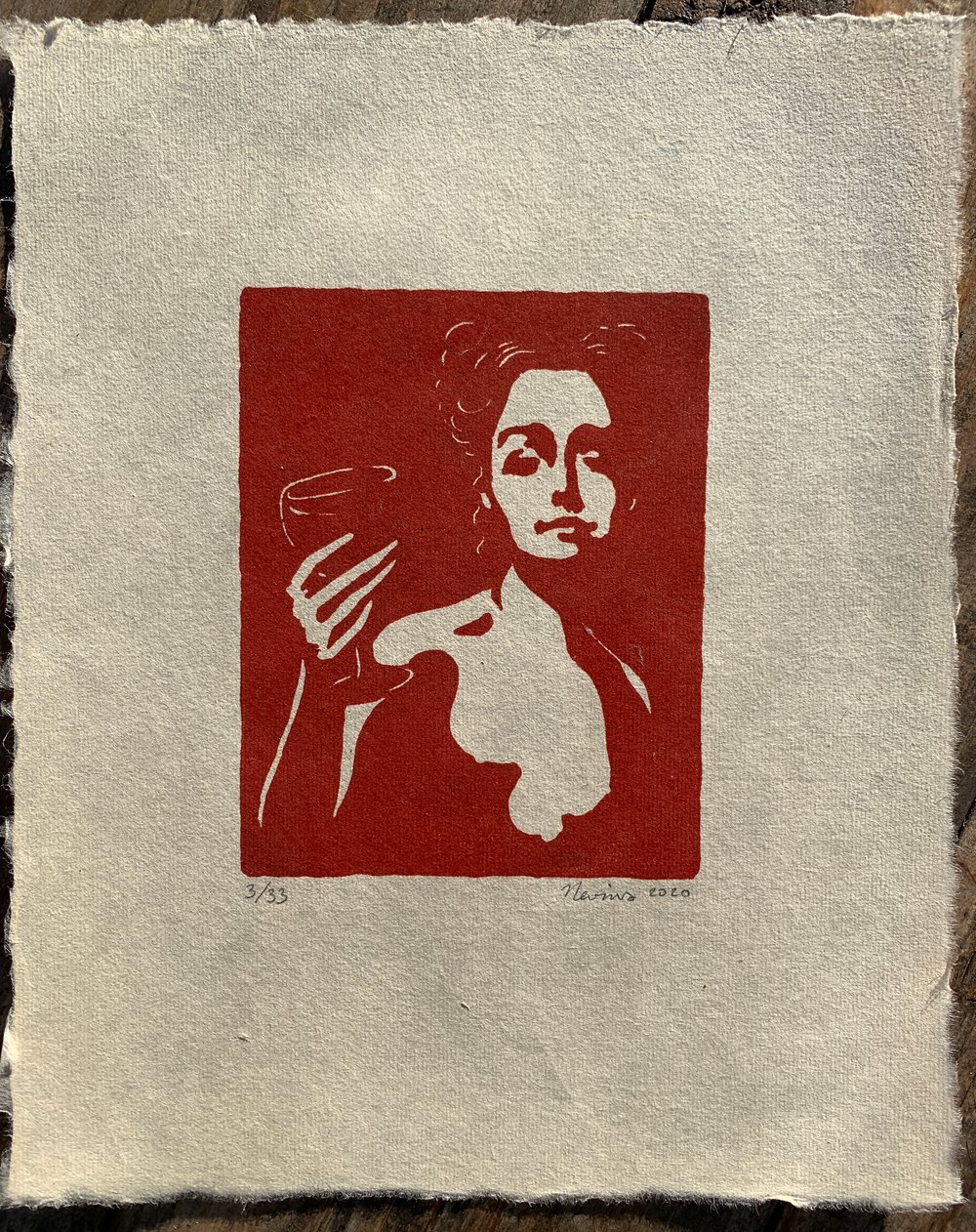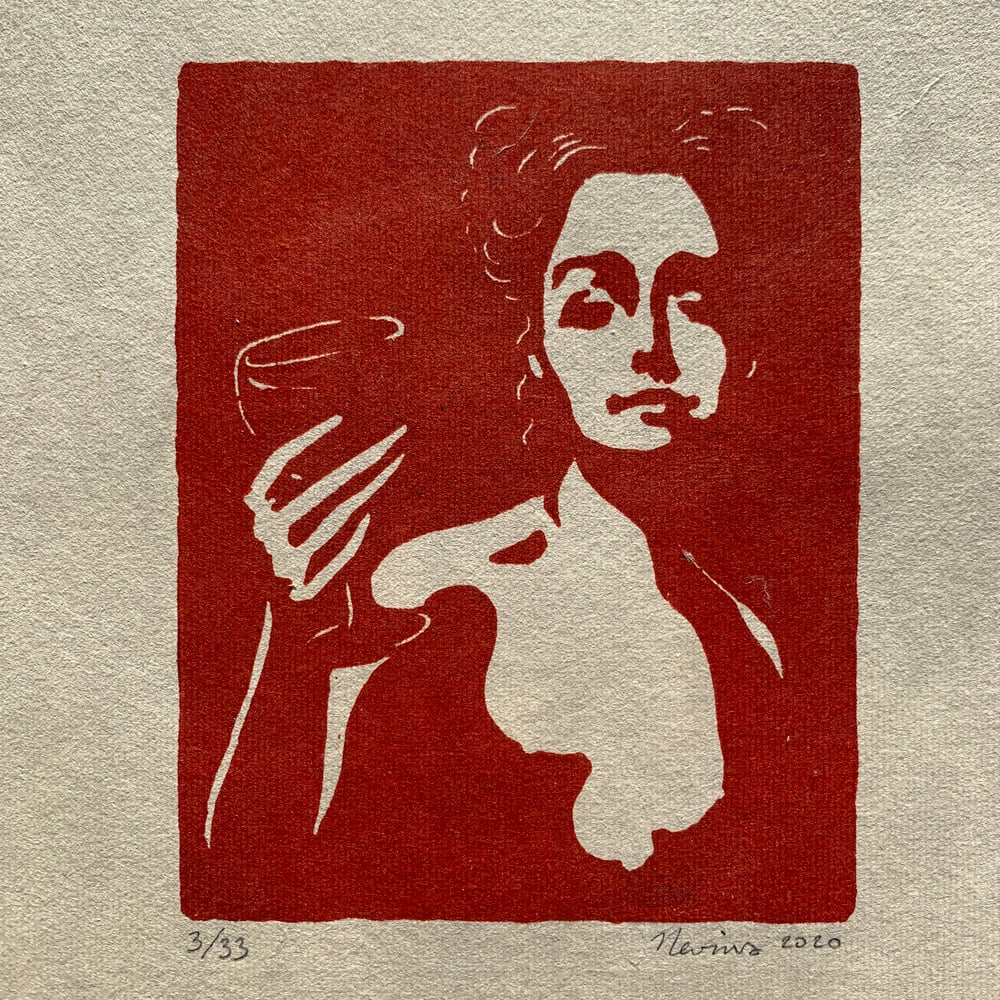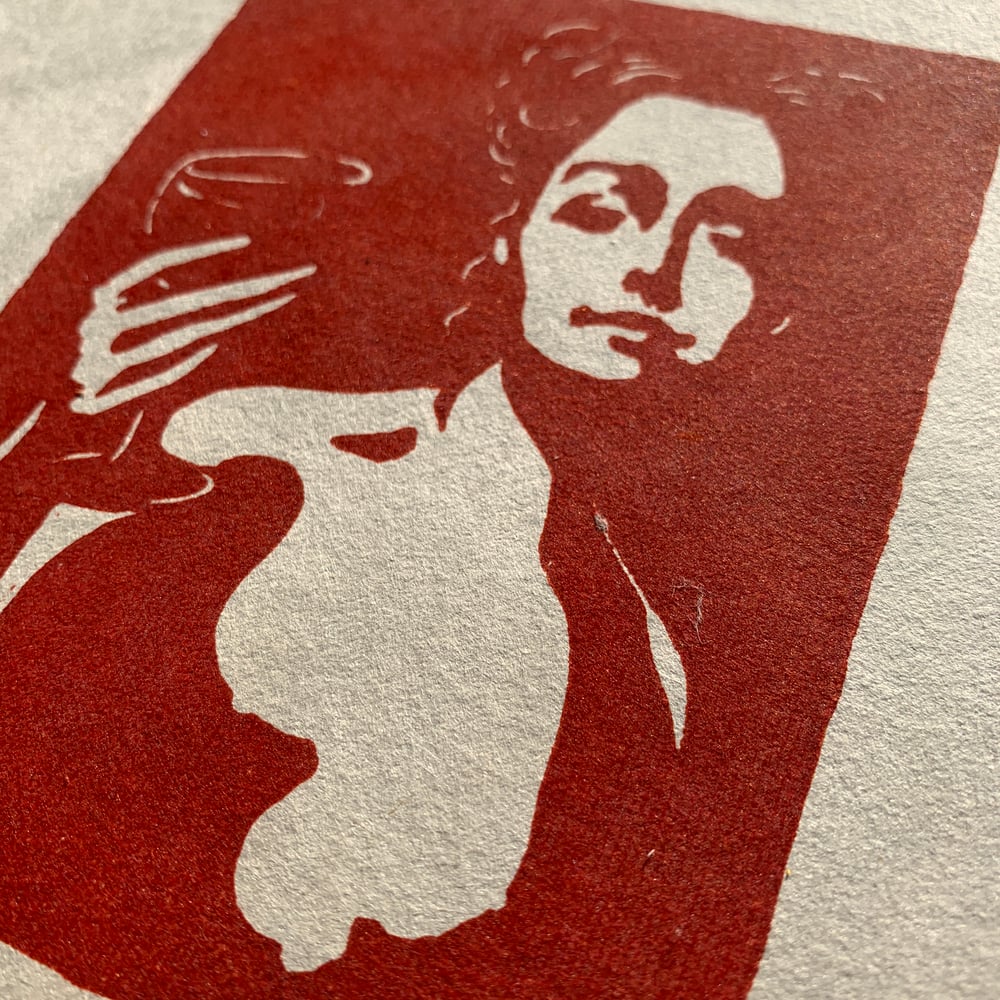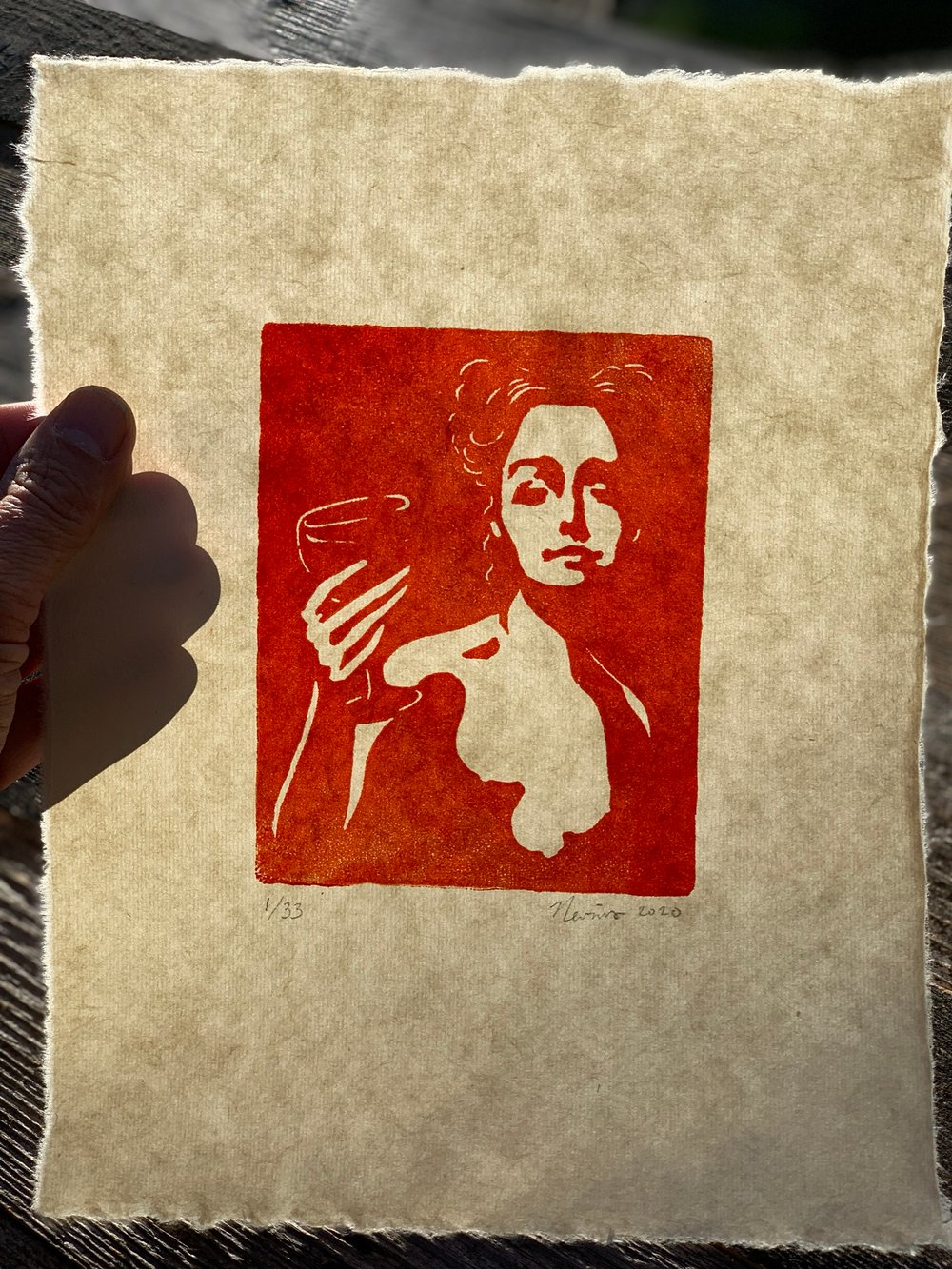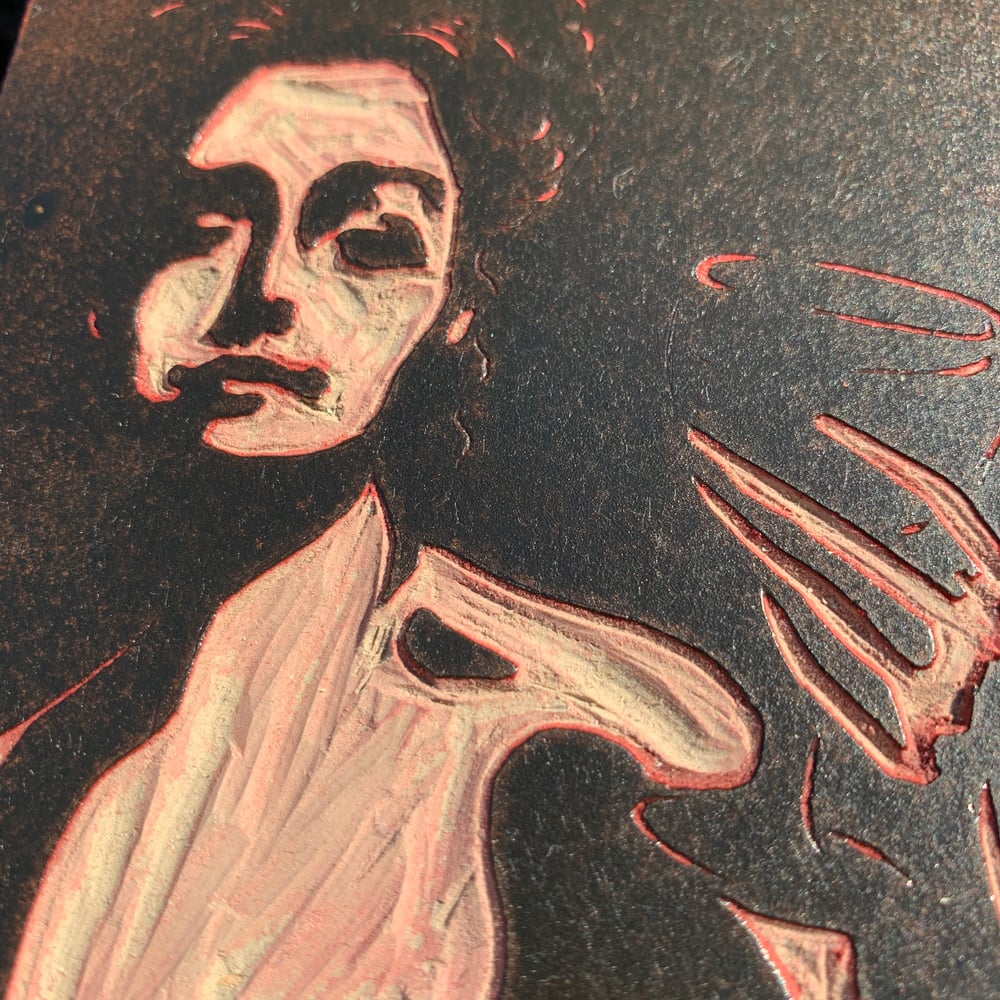 8"x10" one-color linocut
Kitakata natural fibre paper
Edition of 33 prints, numbered & signed
Beautiful slightly laid texture in this warm toned paper, printed in warmer red ink.
Carved and originally printed in 2003, as a portrait of a Certain Special Someone, this hung on the wall of my friend Anaïs Mitchell's kitchen for years before she realized it could serve for Persephone in Hadestown, the folk opera she was writing. She asked me to do matching portraits of the other 5 lead characters in the work, and this led to the 'Hadestown' album art that got us a Grammy Nomination for album packaging in 2010.
The big red poppies sometimes worn in the hair of the Same Certain Someone pictured here were the inspiration that led to the red flower art for the current Broadway iteration of 'Hadestown' that won a boatload of Tonys for 2019.
This is approximately the 3rd block I ever carved, but I had been painting and drawing in high-contrast for a years prior.