Mermaids - Closeness - Experimental Versions
$

100.00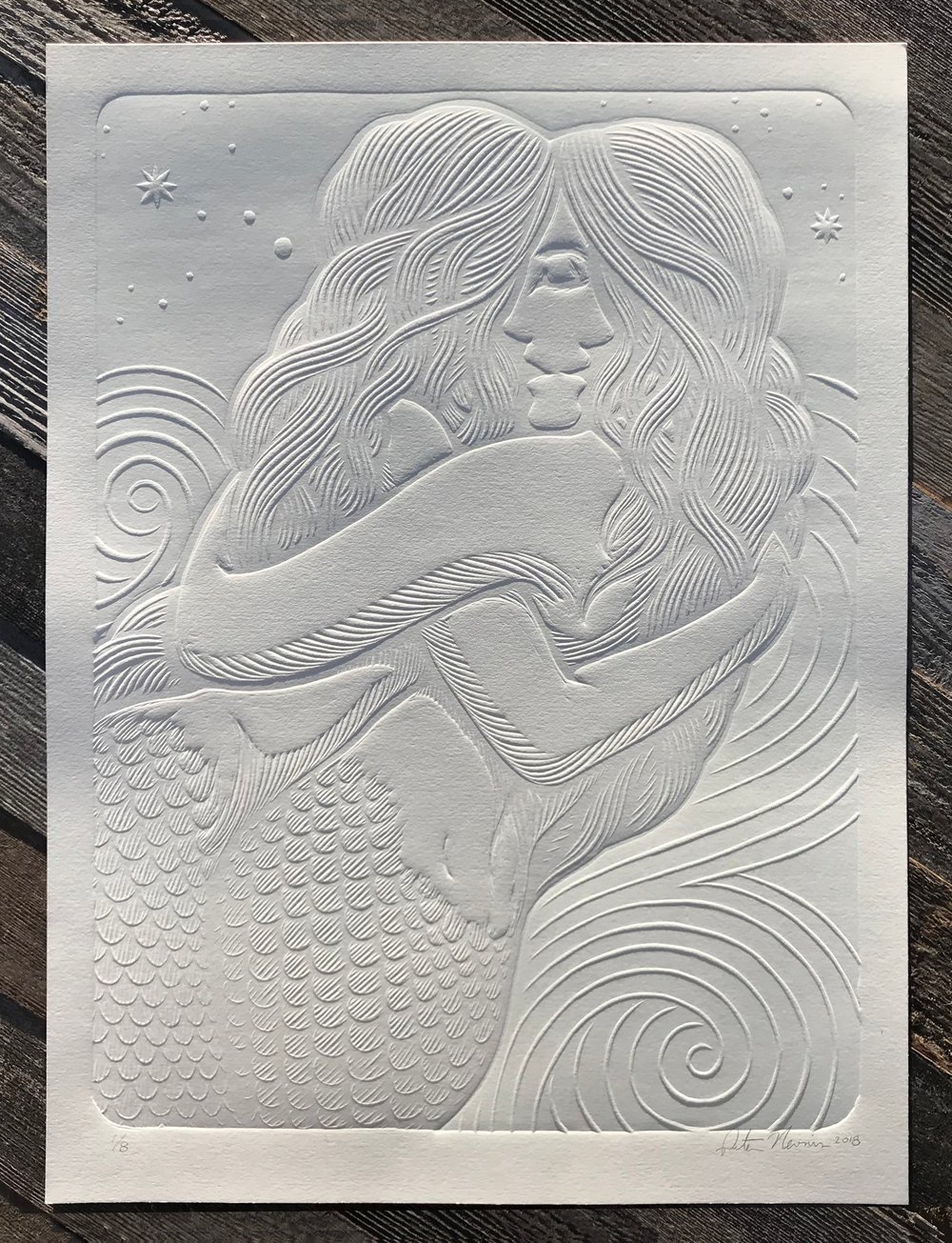 KEEP SCROLLING DOWN FOR MORE DETALED IMAGES ▼
18x24 inches
0-2 color woodcut block prints
600 GSM Cranes Cotton Rag Paper
Very limited editions, see the options in the drag down menu button below.
The Mermaids have been a great chance to explore new possibilities in my printmaking.
1) NO INK • BLIND EMBOSS: I've found some double-thick cotton paper that takes the impression so nicely, that it's possible to see the image without ink. It's so thick that it won't roll into my shipping tubes, so they'll ship flat. When hanging, this one will be all about how it is lit! It can simply look blank in certain settings, and then it really pops when directional light rakes across it. EDITION OF 8. ATTENTION INTERNATIONAL CUSTOMERS: THIS OPTION HAS TO SHIP "OVERSIZE" AS A FLAT PACKAGE AND CORRESPONDINGLY, COSTS A FORTUNE!
2) ONE COLOR BACKGROUND + BLIND EMBOSS: This option has some definition with soft blue framing the shape of the Mermaids. EDITION OF 8.
square white mermaids from Peter Nevins on Vimeo.
Share