Maya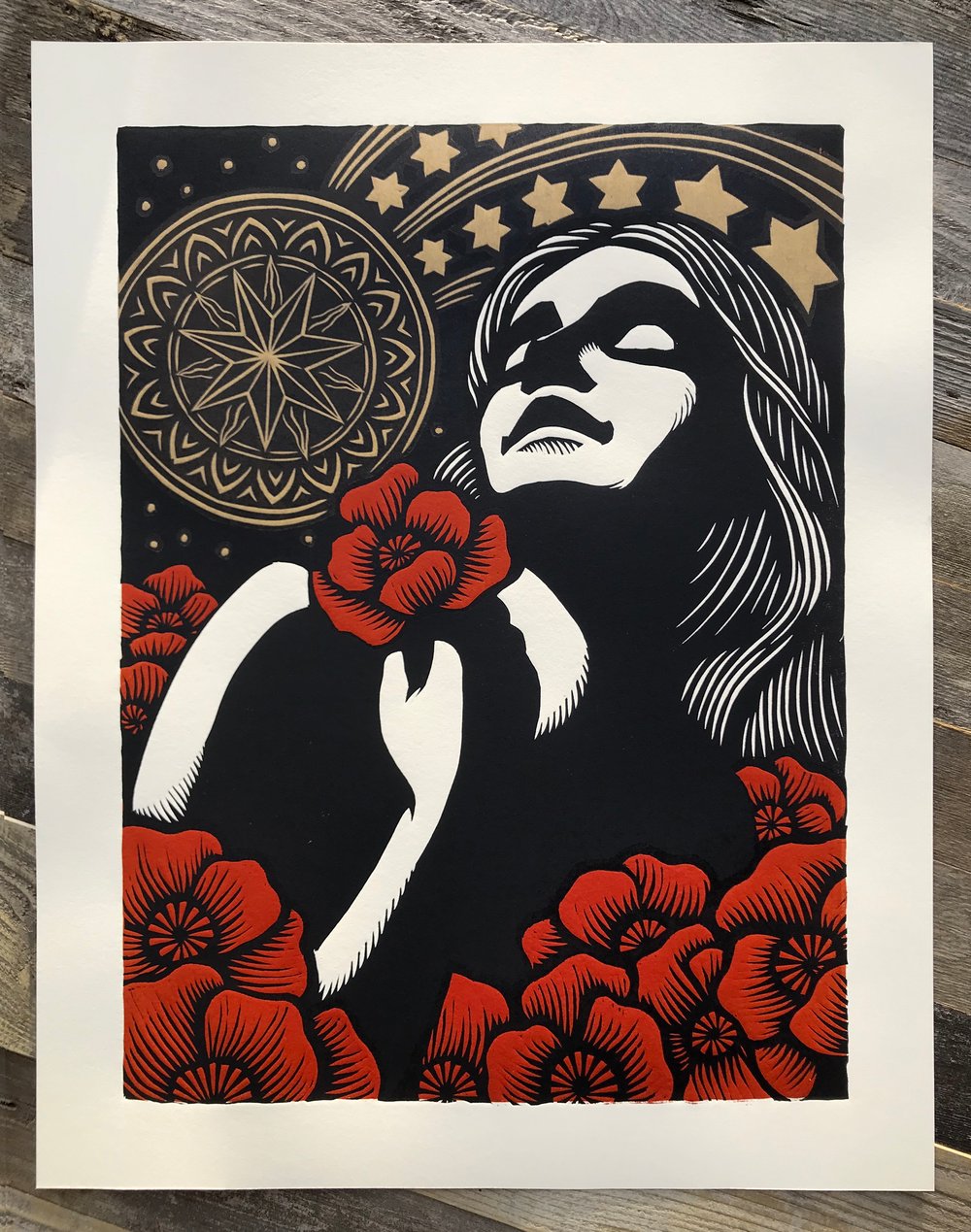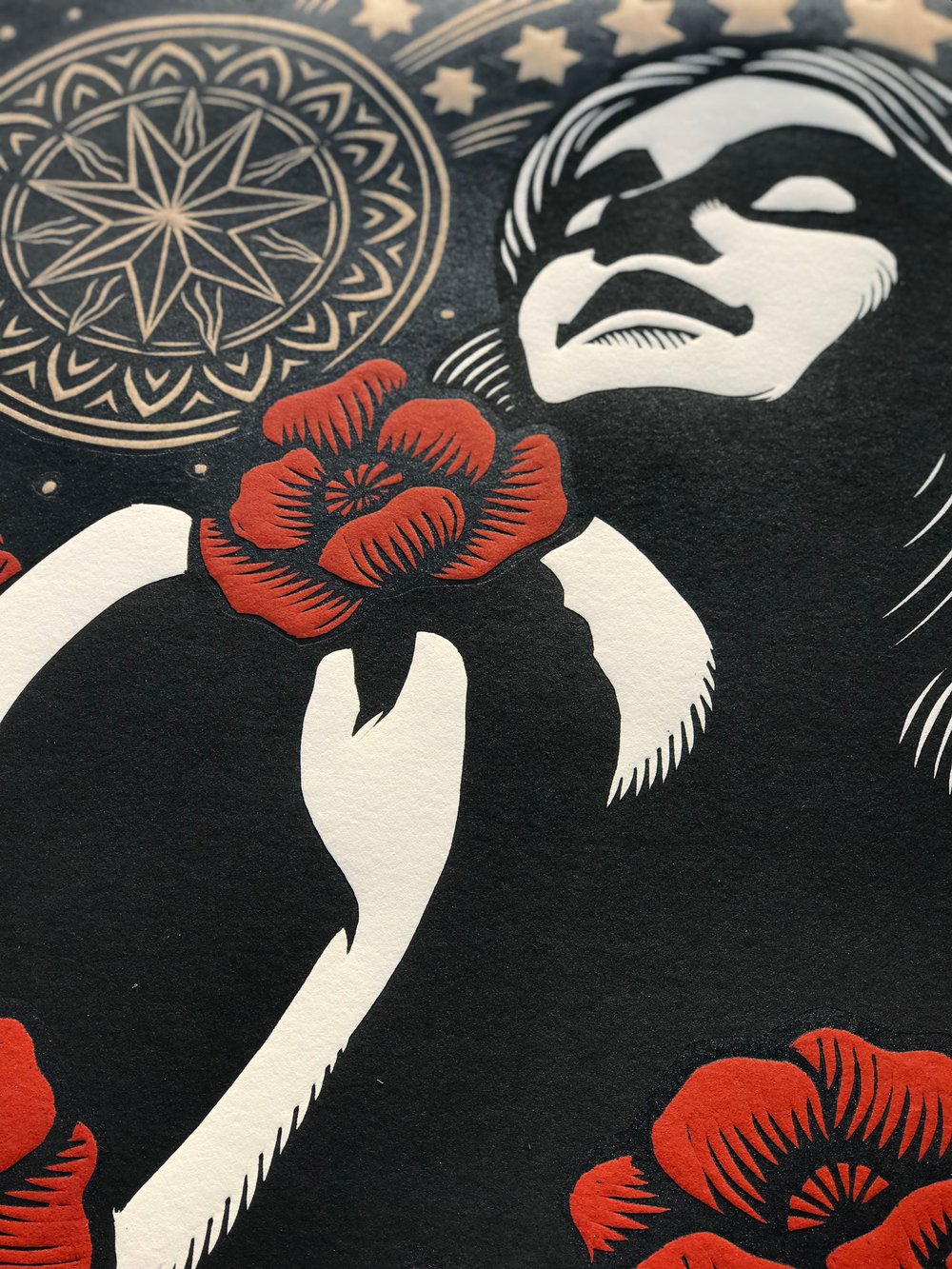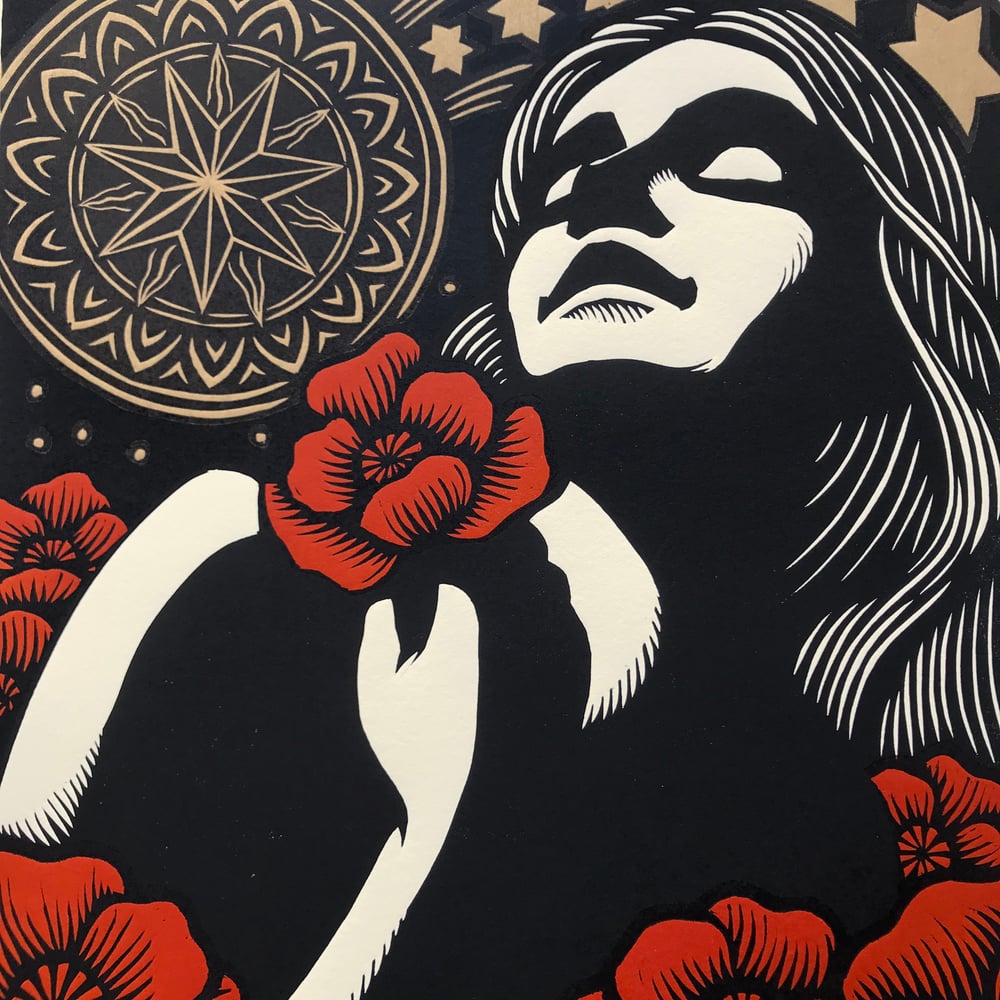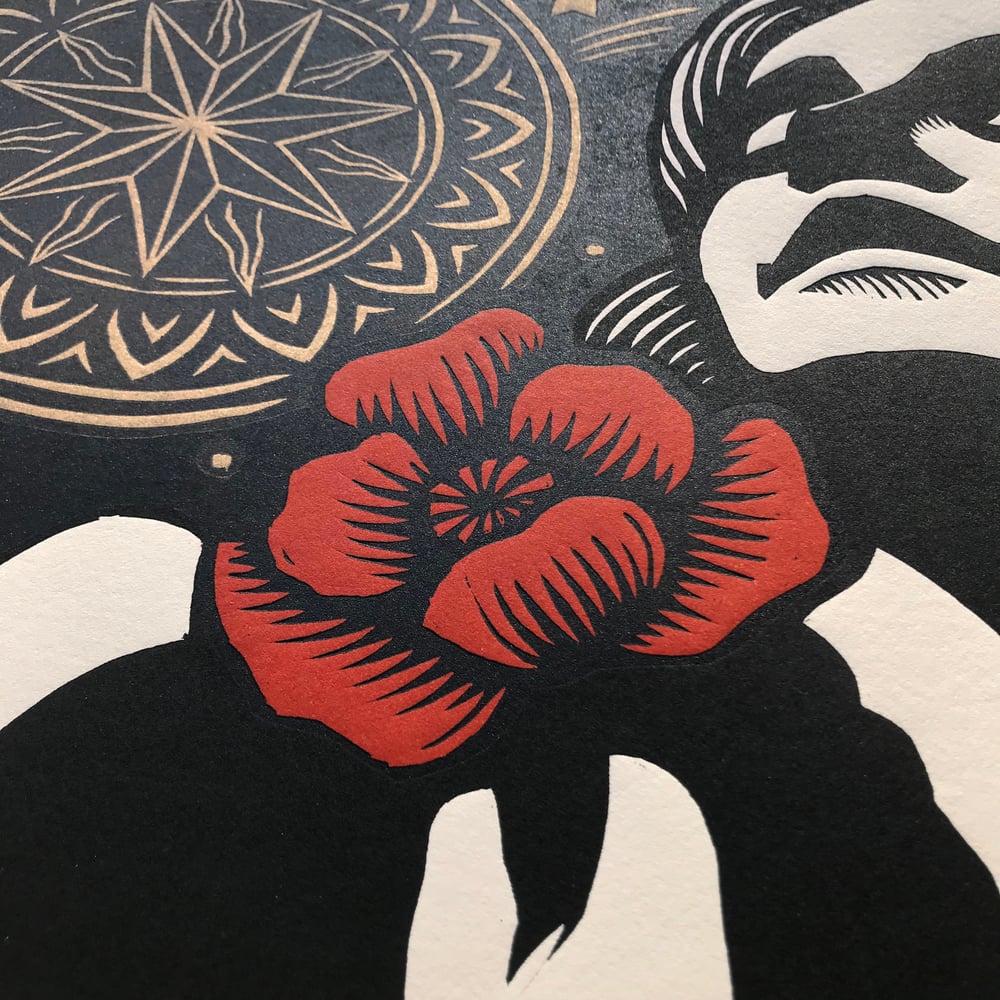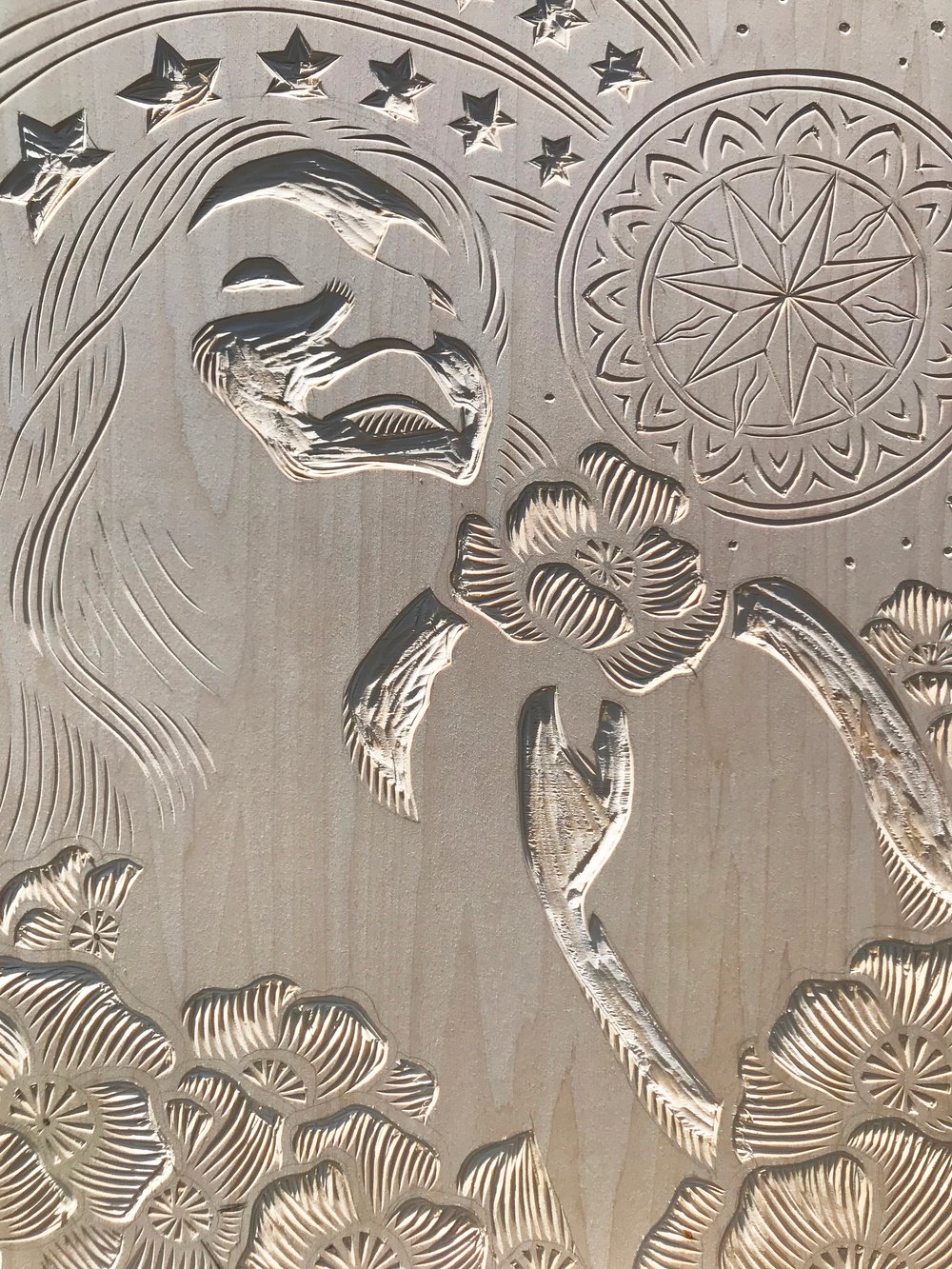 1st VERY limited first edition of 10 prints
3 color woodcut
22"x28" Cranes 100% Cotton Rag Paper • Image area 18"x24"
Numbered and signed

The universe is such a beautiful tapestry, covering the untamed energy beneath. I can't really even explain this one. If I could explain it, I wouldn't have to make it!