Enjoy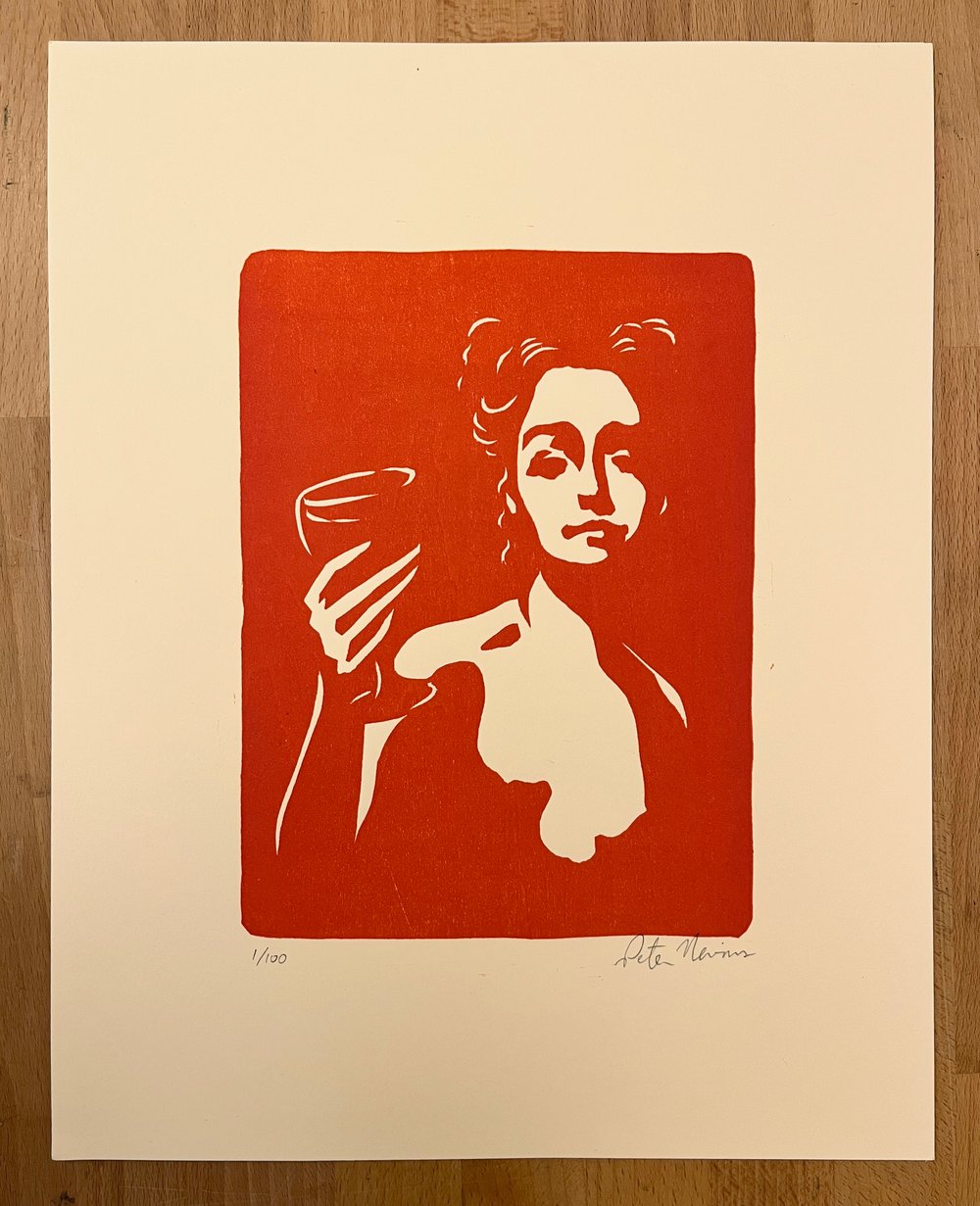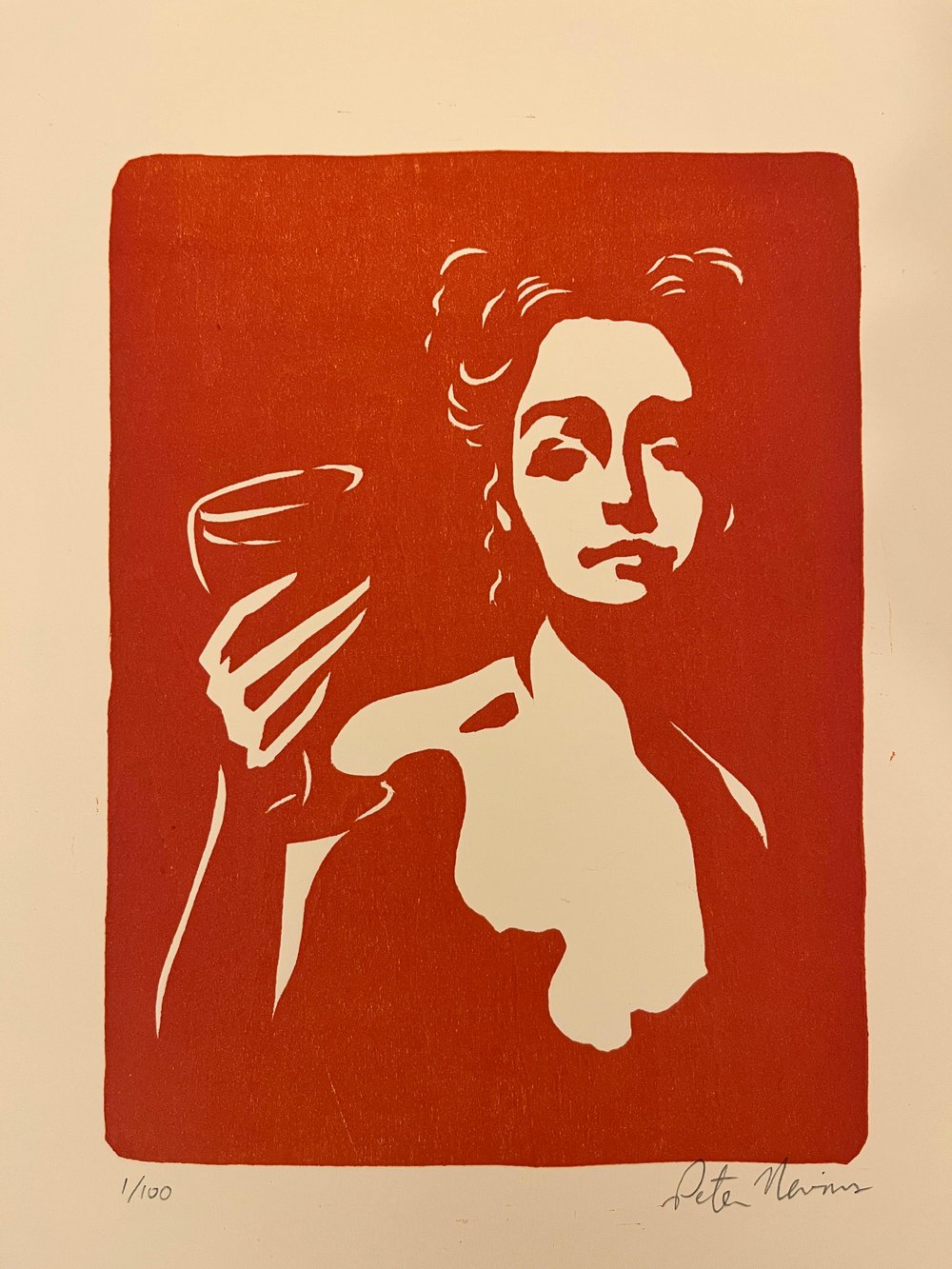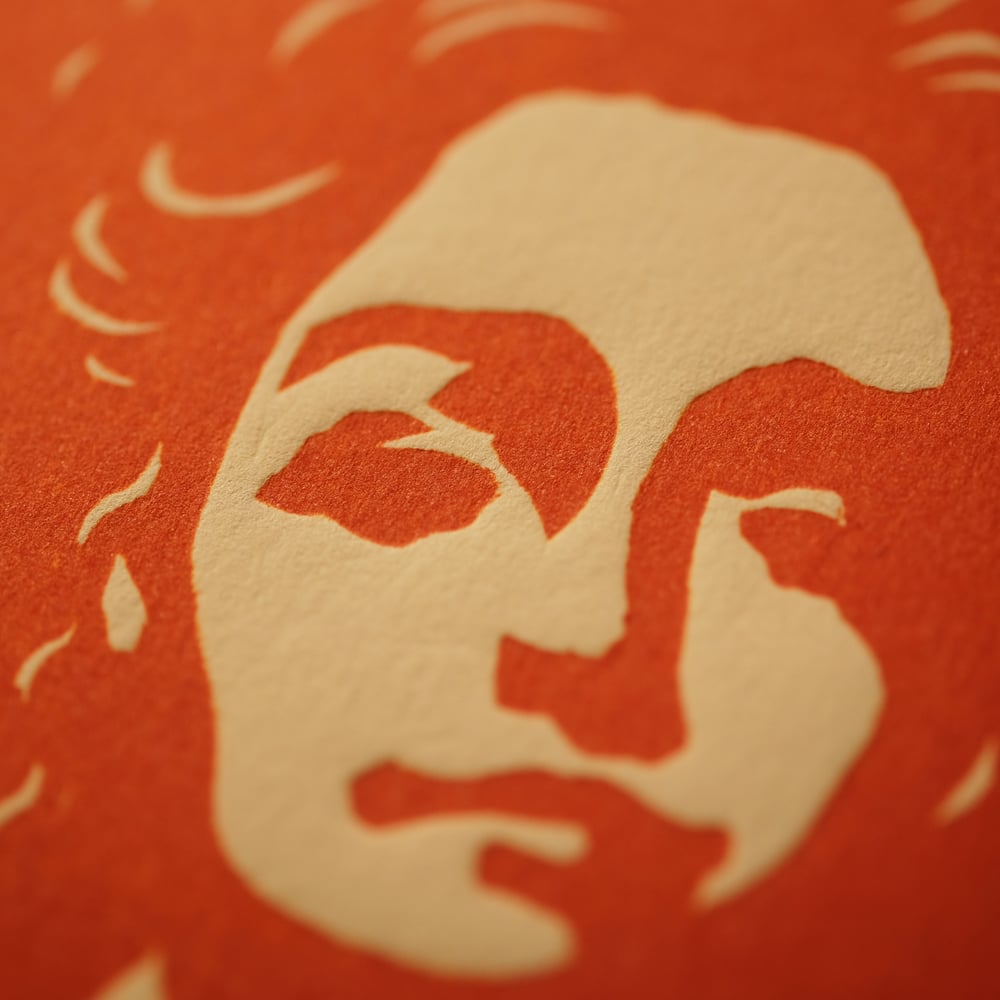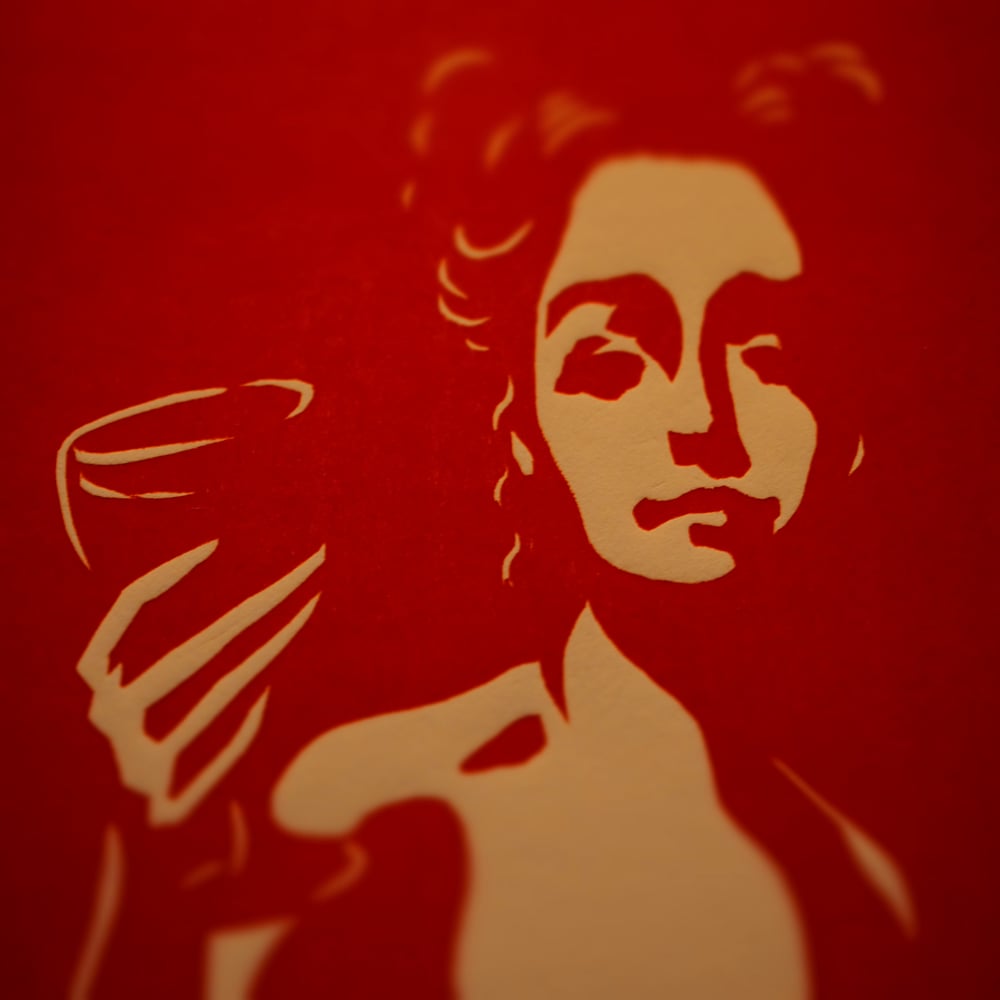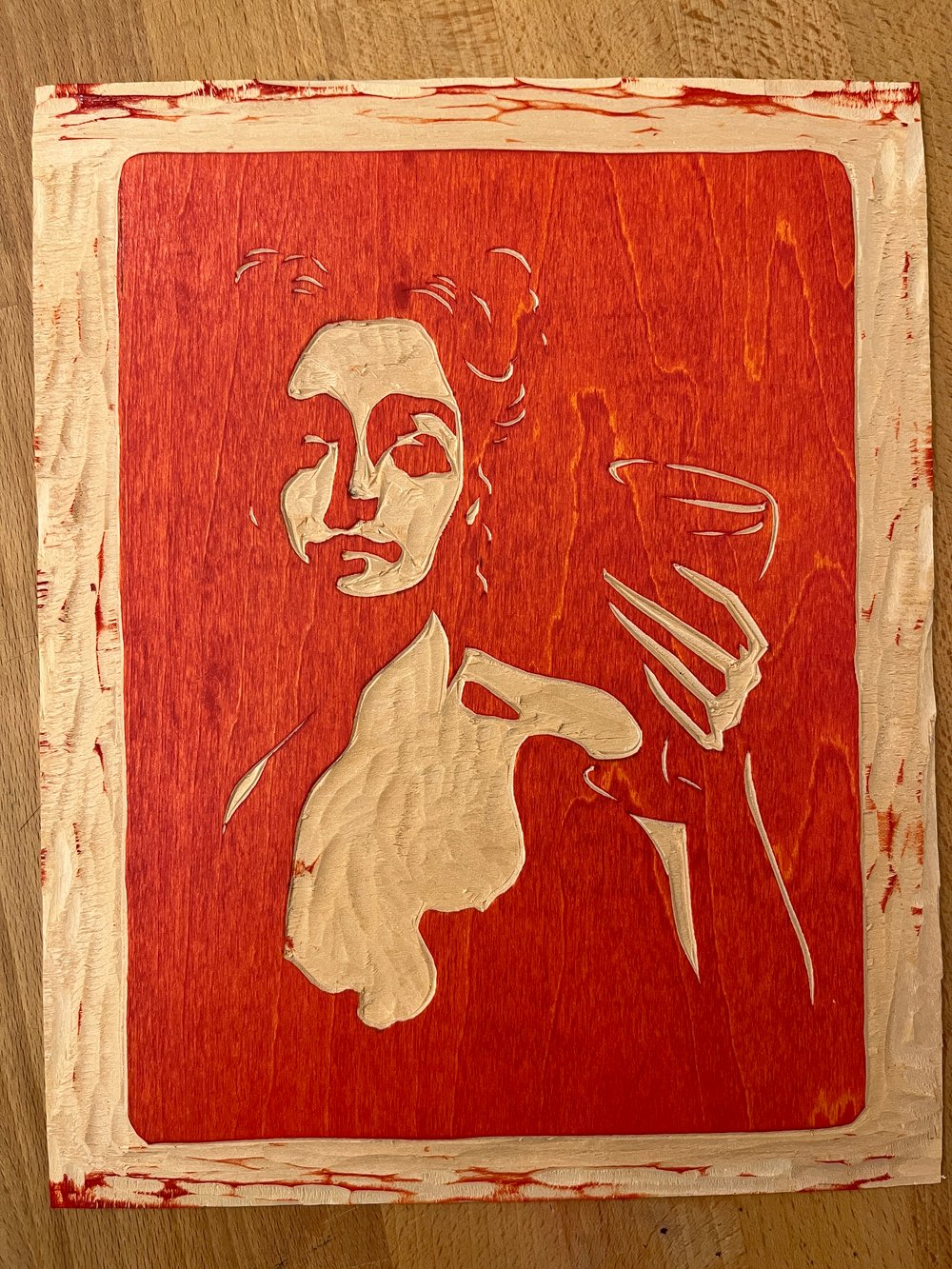 Enjoy
11x14"
Edition of 100
Cranes 100% cotton rag paper
This is the design that started my whole art trajectory. It's one of the very first blocks I ever carved.
I've been meaning to print more for a long time, but I just discovered the original block is damaged beyond repair.
I've now carved it again on a new block, from an old print of it. I hope you enjoy it.
Some of you will recognize this as "Persephone" from the Hadestown album cover. It was originally a portrait of a dear friend, and Anaïs had this up in her kitchen for years before realizing the image could double as Persephone. She then asked me to do linocuts of the rest of the players, and this led to a grammy nominated album cover and so much more...
Thank you Tara